Book a ride with one of these taxi, Uber or shuttle services to ensure you have a fun, safe time getting around Helen.
One question that I've heard over and over is, "What taxi or Uber options are there near Helen?"
Visitors coming from larger cities are often used to the convenience and timeliness of the transportation platforms of Uber and Lyft. Though Lyft has not made a presence in Helen, Uber has a couple drivers in the area who often get more business than they can handle.
Thankfully, you also have the option of a local taxi service and a reputable transportation service in the area. But keep in mind that these services stay busy, especially during peak tourist season in the fall. If you can plan out parts of your trip ahead of time, you should try to book these services in advance if possible.
Related: Best Couples Activities for a Romantic Weekend in Helen
And keep in mind that there are three 5-star-rated wine tour shuttle companies in the area that service some of North Georgia's best wineries. So if you're more inclined to seeing the area and sipping on wine during daylight hours, you should try one of these wine tour services listed at the bottom of this article.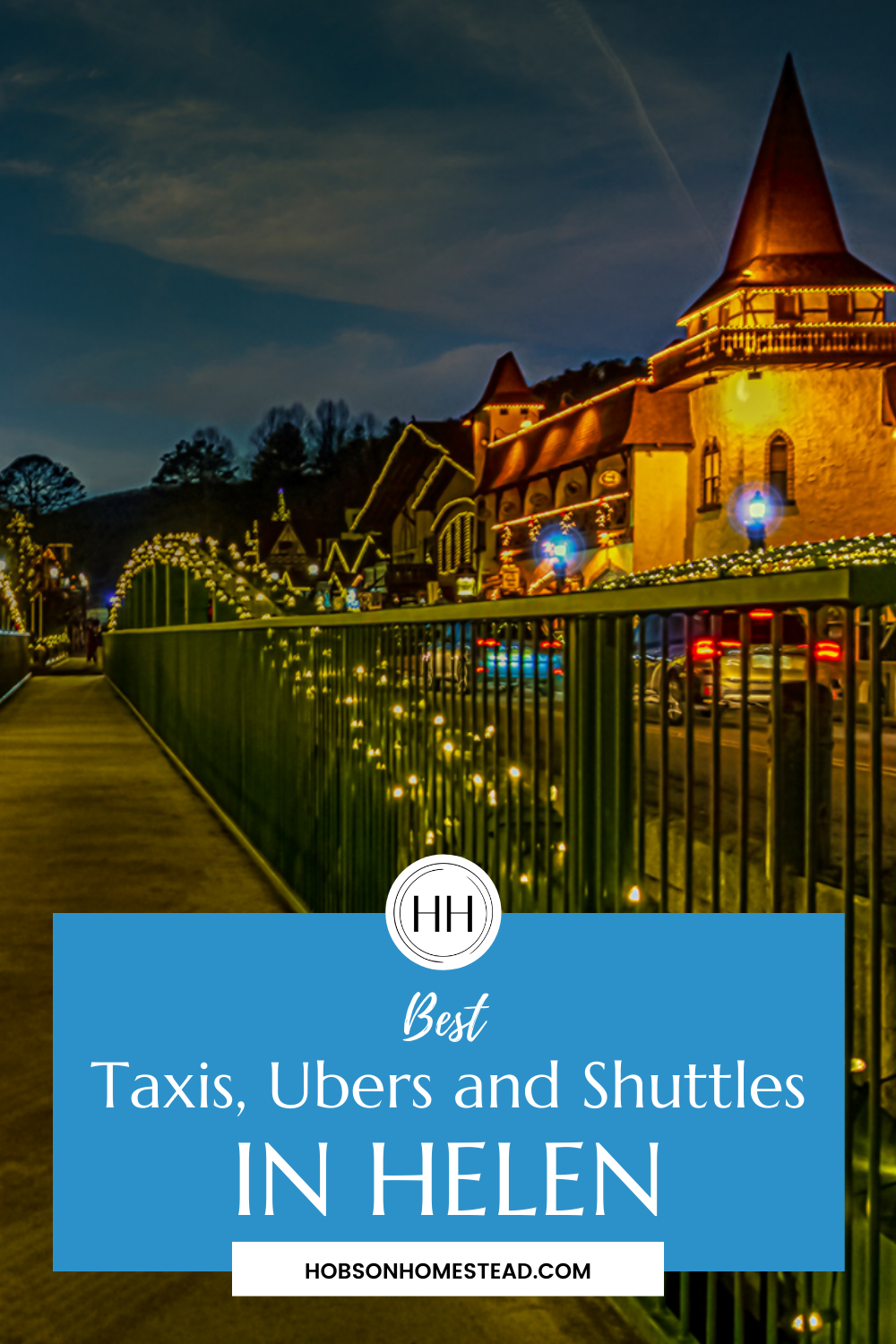 Uber for You Transportation Services
Sautee Rides & Transportation
Miles by Kniles Alpine Taxi
Timothy Ryan Patton for Uber
WINE TOUR SERVICES NEAR HELEN
If you are forgoing the nightlife in Helen and instead focusing on day drinking at nearby wineries, you can designate a driver from your group or everyone can join in the festivities with a wine tour of the area. The area boasts three outstanding wine tour companies, all with five star reviews.
Related: Best Wineries Near Helen
North Georgia Wine Tours
Elite Excursions and Wine Tours
VIP Southern Tours
If you decide to visit Alpine Helen with your friends and family, just be sure you travel around the area safely with one of these taxi, Uber or shuttle options.