If you're new to the Carnivore or Ketovore Diet and having a hard time finding that perfect cup of Carnivore coffee that doesn't involve sugar, look no further.
My husband and I jumped on the Carnivore Diet bandwagon for different reasons. My biggest reason was to increase my energy levels and decrease my caffeine levels. So, if anyone knows coffee, it's me. Between four kids and a never-ending to-do list, coffee has been my crutch for 9 years.
I kicked off the Carnivore Diet going from three cups of caffeine a day to two. My goal is one cup a day, but I'm not there yet. When I do get there, you'd better believe that single serving will be the perfect cup of Carnivore coffee—creamy, frothy and delicious.
Related: 10 Tips for Your First Time on the Carnivore Diet
I've seen many Carnivores and Ketovores vow that using a stick of butter in one's coffee is the most delicious method. But to err on the side of moderation and budget friendliness, this recipe is a conservative blend of three simple ingredients that will leave you with a creamy, frothy cup of coffee—with a decent sendoff of fats and protein to start your day.
Let's all just remember that coffee is not our main meal. Meat is our main meal.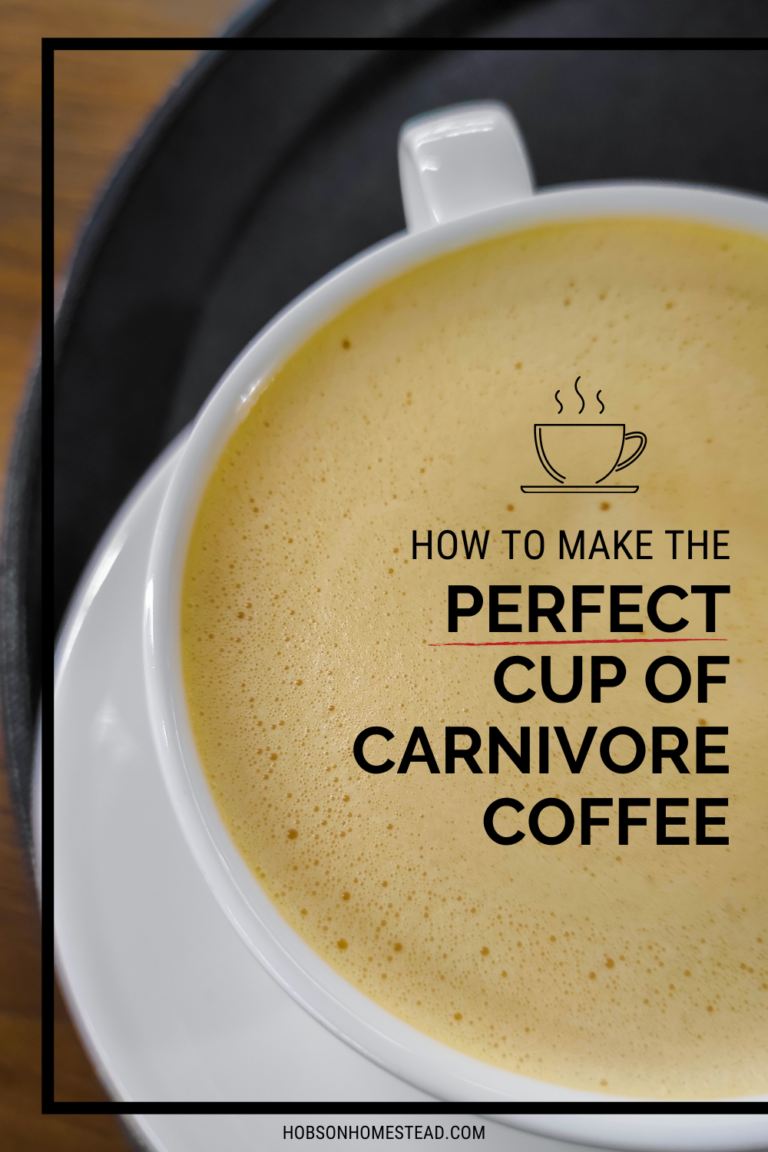 Recipe for the Perfect Cup of Carnivore/Ketovore Coffee
Ingredients:
10-12 oz. hot brewed coffee
1 tbsp grassfed unsalted butter
1 tbsp organic heavy cream
1 scoop grassfed collagen
Simply add ingredients to an oversized coffee mug or tumbler. (I use a 20 oz. one like this.) Just make sure you have 2 inches of room at the top. Insert immersion blend and blend about 10 seconds until frothy. If you don't have an immersion blender, you can add all the ingredients to a normal blender and pour in your mug. Then, sip and satiate!
Nutritional Breakdown
of Carnivore Coffee:
17g fat
11g protein
0g carbs
194 calories
A Note on Collagen
Collagen has been a hot topic in the health community for years now—and for good reason. Collagen is shown to benefit so many areas of the body, from joints to skin and hair to bones.
Related: How to Add Collagen to Your Diet
I originally started adding collagen into my diet right before I hit 35 years old, because that's about the time your cells that make collagen start slowing down production. As I have begun aging, I'm also more aware of the effects my workouts have on my joints. So supplementing collagen is my answer to continuing on with hard workouts despite aging. And of course, any extra protein on the Carnivore diet is just a bonus, especially when balanced with fat.
Below are my favorite brands of collagen—and yes, we've used them all over the past few years!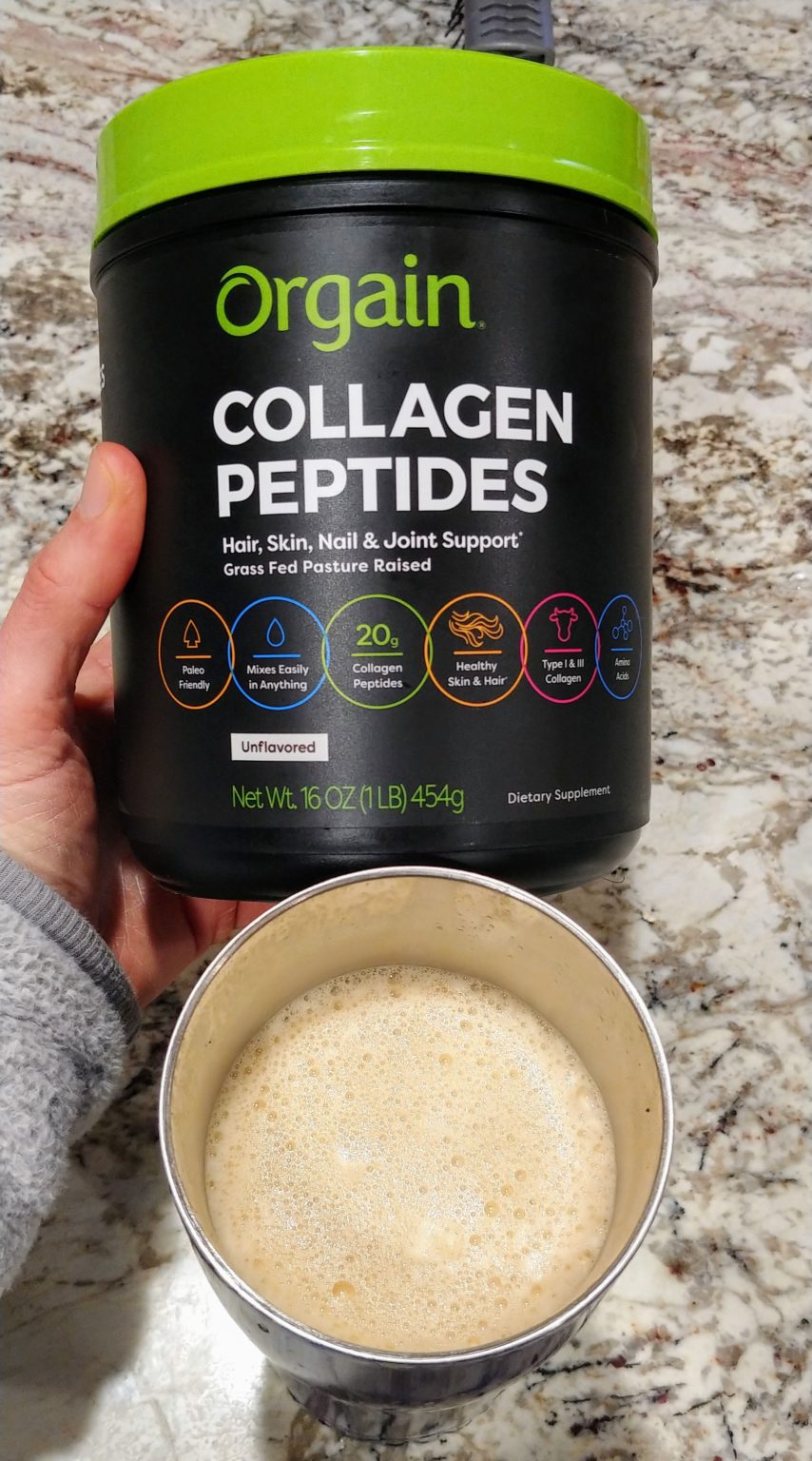 ---
Check out my other Carnivore Diet posts: