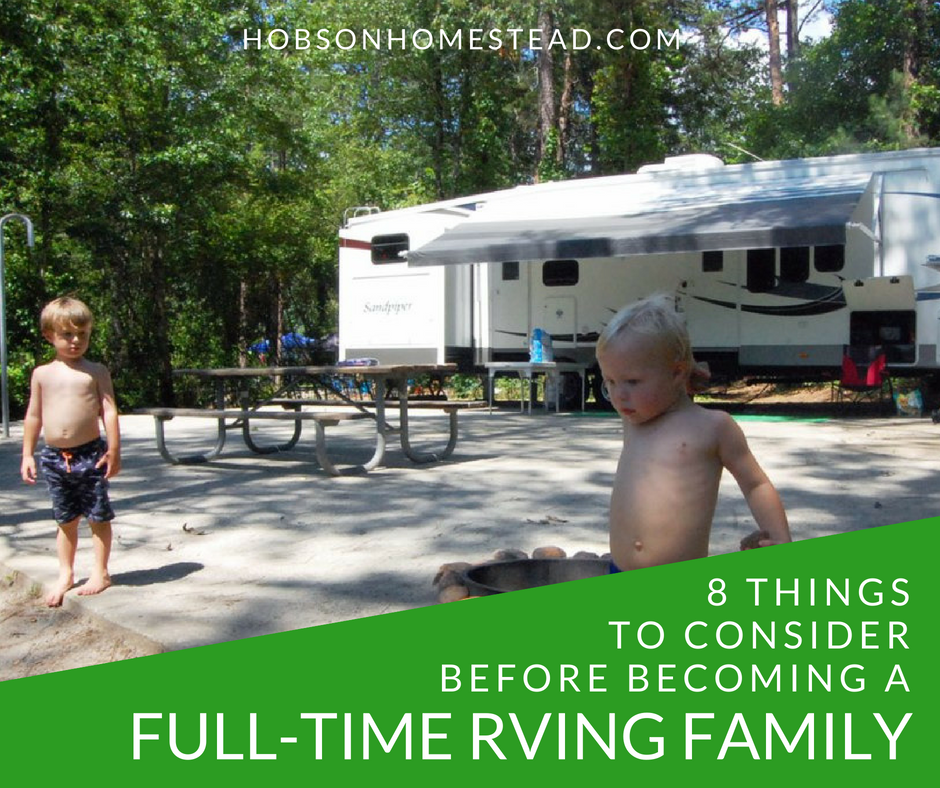 At this time last year, I was just announcing our plans of selling our house and buying an RV so we could spend a year adventuring before my oldest begins Kindergarten. Since the purchase of our fifth wheel, we've taken six RV trips around the Southeast—a far cry from the nationwide RV route I had mapped out in my head. Over the past year, I've found that as humans we all have hopes and dreams that spark excitement and ambition. Sometimes, these dreams are a catalyst for change, and sometimes, we are living in the clouds.
I still don't think we made a mistake in buying an RV and hoping for a year of traveling, because…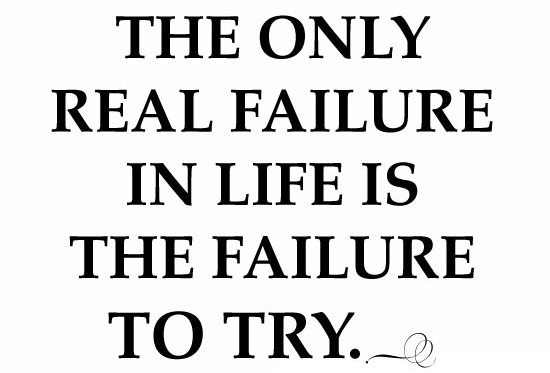 If you're thinking of setting off for a long-term RV adventure with your family, here are a eight things to consider before hitting the open road:
1. Your Source of Income
When we announced our plans to RV for a year, my husband had just sold his business and was starting up a new business. At the time, we thought his new business would be mobile and make it easy to earn a living while RVing. It took a few months to realize that we were wrong. Building his business required more than just a laptop. We needed to be stationary for growth to happen. He needed an office with all the hoopla of printer, fax machine and office supplies. He needed a workspace with multiple tables, a sink, room for large tools, shelving for inventory, packaging and supplies, etc. The space he currently uses as his office space is roughly 600 square feet, 200 square feet larger than our RV itself.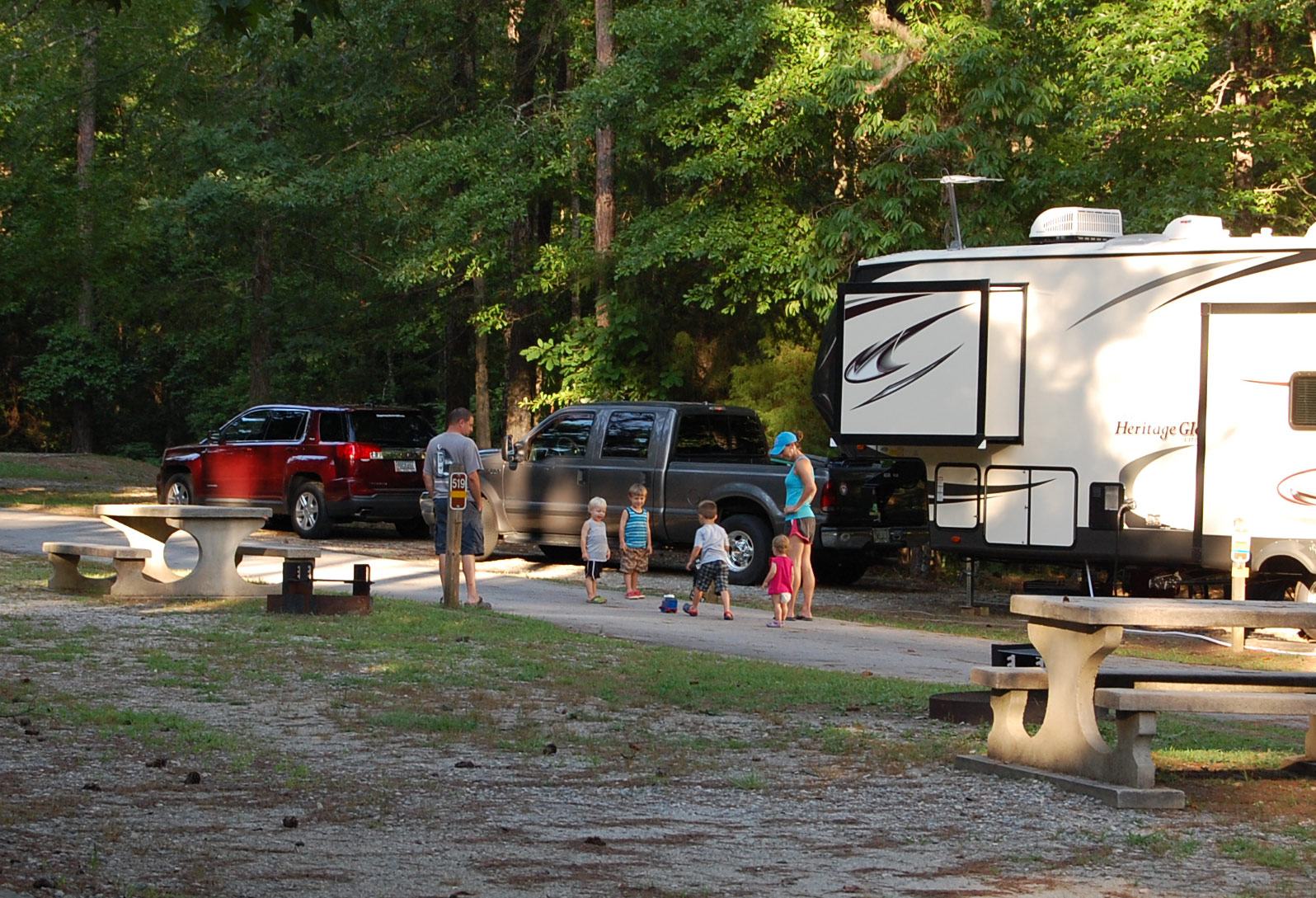 2. The Age of Your Kids
There are plenty of full-time RVing families on the road, but I've only come across a few that have young kids (more power to them!). On our first couple RV trips, we struggled with getting our kids to go to sleep in the same bunk room since they weren't used to it. After a couple trips, they got better at it, but there's much more than sleep to consider when RVing with young kids.
Many of the RV parks lay out the RV sites right next to one another and all within just a few feet of the campground road. This means that more RVs fit on the land and it's easier to park your RV if your spot is right off the road. I had visions of my kids being free to roam and wander in nature on our RV trips, but I found out after our first trip that my picturesque idea was far from accurate. We spend a lot of time on our trips keeping our kids away from the campground roads. I can only imagine how hard it is for a 15,000-pound RV to come to a complete stop because a child has run out into the road at the last second.
The side yards at the parks we have visited have been super small, so that the campground road is only 15 feet from the RV door. And if it's not the road you're looking out for, it's the flaming fire pit or the grill on which dinner is cooking. I expected RVing to require tight living indoors, but not outdoors. I didn't expect to be sandwiched in by RVs and roads that made me constantly paranoid about my childrens' safety. If you have older kids–even school-aged–this safety issue won't be as much of a problem. But RVing with toddlers and preschoolers is tough, especially when you're outnumbered.
3. Schooling
We had planned to full-time RV before my oldest was due to start kindergarten, so schooling wasn't at the top of our list of things to consider (though I was researching homeschooling for Pre-K). But if you have older kids, schooling should be near the top of your list. If you are already in the habit of homeschooling, the transition to roadschooling may be fairly seamless. But if RVing and homeschooling will both be new to you, you may want to do some test runs beforehand.
4. Your Preferred Travel Pace
All full-time RVing families pace themselves based on their needs and preference. Some move locations every couple days, some every couple weeks and some every few months. There are varying costs associated with the amount of time you plan to stay in one place. Typically, the longer your stay the lower the weekly rate.
After our first RV trip, we realized that if we ever set out on a longer RV road trip, we could not move from place to place every couple days (which would have impacted our timeline since we had hoped to travel a certain route in a certain timeframe). With young kids, we had to consider how much time they spent going crazy stuck in a carseat. We also had to tag team setting up and tearing down the RV each trip. I'm sure older kids could chip in and help with certain chores, but it was dangerous for our kids to be closeby as my husband set up our rig and leveled it. Typically, I took the kids to the campground playground while he set up the RV, then we switched and he watched the kids for an hour so I could set up and unpack the inside of the RV. We took the same tag-team approach when we left the RV parks, too. So for us, traveling to new sites every day or two would be exhausting.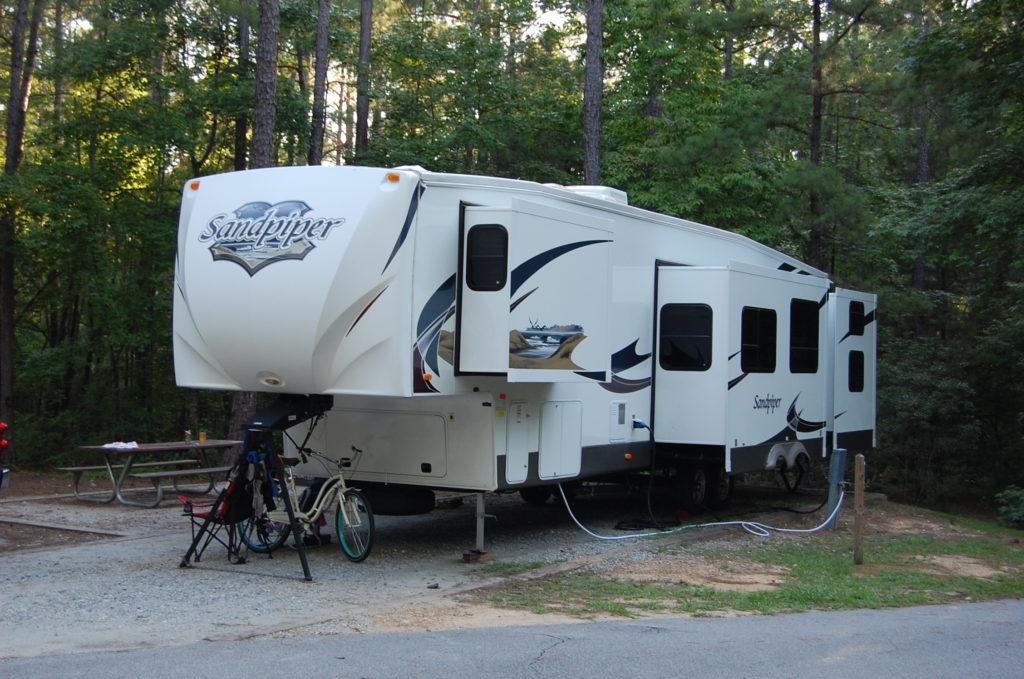 5. The Size of Your RV
We purchased the largest RV available in our price range, a 41-foot fifth wheel. It has a king in the master bedroom and a bunk room in the rear with four beds. It also has one full bath and one half bath, which is nice when you have five people in your family. We had ample space and storage to travel long-term in our RV, but we soon realized that the size of our RV wasn't ideal for traversing the United States. Not only was it super heavy to tow over mountains (even using a Dodge Ram 3500 dually), but the size made us nervous to tow in more precarious conditions like Colorado and Utah (two states that were at the top of our to-visit list). Our fifth wheel is also so long that it was over the size limits of some RV parks, especially some of the state and national parks we researched. So while the spacious size of the interior made it ideal for full-time RVing, there were plenty of other obstacles to think about if we ever wanted to venture out from the fairly-flat Southeast area.
6. Community
By preparing to sell our house last spring, we knew the next step was leaving our community. Whether you're moving to a new town or traveling full-time in an RV, community is still something you should consider. James and I are both involved in some online communities, but it's not the same as human interaction and in-person relationships, which most people crave to some extent. When we sold our home and moved, we missed our friends, our church and our gym–for starters. It took us 6 months to start making a notable effort to start building back a community in our new town because our RV plans kept changing.
Lack of community is hard enough in a new town, and I can only imagine how difficult it can be when you're on the road moving from campground to campground. There are RVing groups for full-timing families that hold meetups every few months, but for an RV family, traveling often can be isolating.
Your community also helps to define your village. Having three kids of our own, I can tell you first-hand that raising them takes a village. Without family or friends nearby, it's harder to find help when you need it, such as when your child is sick or you need some parenting advice or you simply need a few minutes to breathe.

7. Togetherness
If there is a thing as too much family time, then full-time RVing may not be right for you. Tight quarters and the lack of in-person community and family naturally yields tons of togetherness. If you're used to seeing your husband/wife and kids in the morning before work and school and at night before dinner and bed, then it will be a major transition. When you become a full-time RVing family, your kids are with you all the time. You are the school and you are the daycare. You may have moments by yourself if you negotiate those times with your spouse, but those will likely be few and far between.
Togetherness is wonderful on fun vacations or while adventuring in new places. But when you RV full-time, new experiences become the ordinary and you still have to determine how to work in a functional daily routine. You have to figure out how to complete chores and work and to-dos while being around each other all the time. I'm not saying it can't be done, but it requires more creativity, patience and flexibility.
8. Medical Insurance and Overall Health
Insurance is another consideration before setting off on a long-term RV trip. Whether your family is insured through an employer or individual insurance, plans and coverage can vary greatly from state to state. Last year, I chose a national point-of-service plan that I knew would cover us if we traveled full time. But this year, there were less options and our insurance mainly covers in-state medical services.  With young kids, sickness and injuries are fairly common, so having an insurance plan that covers your family while traveling is essential.
Besides insurance, you also have to think about the health of your family. I have one child with chronic health issues and another who had a major surgery this year. If we were full-time RVing, we would have traveled back to our home base for surgeries and procedures every 2-3 months, but that would be quite a journey back to the East Coast if we were visiting the West Coast. Also, our middle child tends to have emergency health issues, meaning he visits the ER several times a year (even in the middle of the night) due to sickness and asthma. A couple of the campgrounds we have visited do not have cell phone service and are in more primitive locations. This means that if my middle child were to ever get sick in one of these campgrounds, we would have to drive out of the campground up the road to get a signal to call one of his specialist doctors or we may have to drive an hour to the nearest hospital.
Where do we go from here?
Given our life circumstances, small business developments and RVing experiences during the past year, we have discovered that full-time RVing is not the right choice for us at this point in life. We still love the idea and have dreamed of spending summers RVing when our kids are a bit older, but that all depends on the state of my husband's business at that time.
For now, part-time RVing has been wonderful and has mostly-satiated our craving for experiencing new things together that we desired. Sure, we still want to head out West to visit the awesome national parks, but right now is not the right time. We have winterized our RV but plan to take it out on a trip south (hello warm Florida weather) in early spring to visit family, seek out warm weather and see the ocean.
What do you think? Would full-time or part-time RVing work better for your family?