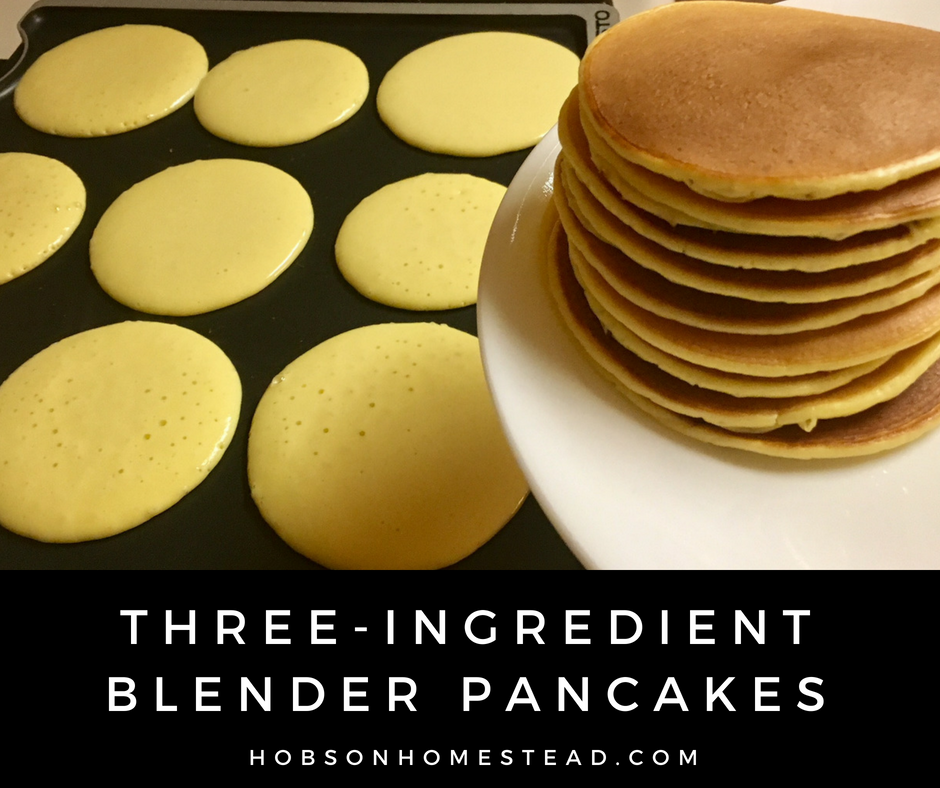 My oldest child is a fairly picky eater. Well, not if you feed him meat, bread and fruit every day. But picky when it comes to veggies and any type of soup, stew or casserole–which happen to be my favorite meals to cook (and easy for me to prep in the morning). I make gluten-free pancakes from time to time, but in an effort to improve his nutrition and better fuel his growing body, I resurrected a recipe for three-ingredient blender pancakes I created in 2010 but haven't made in three or four years. It's a super simple recipe, but that's a good thing when it comes to preparing breakfast for hungry kids while it's still dark outside.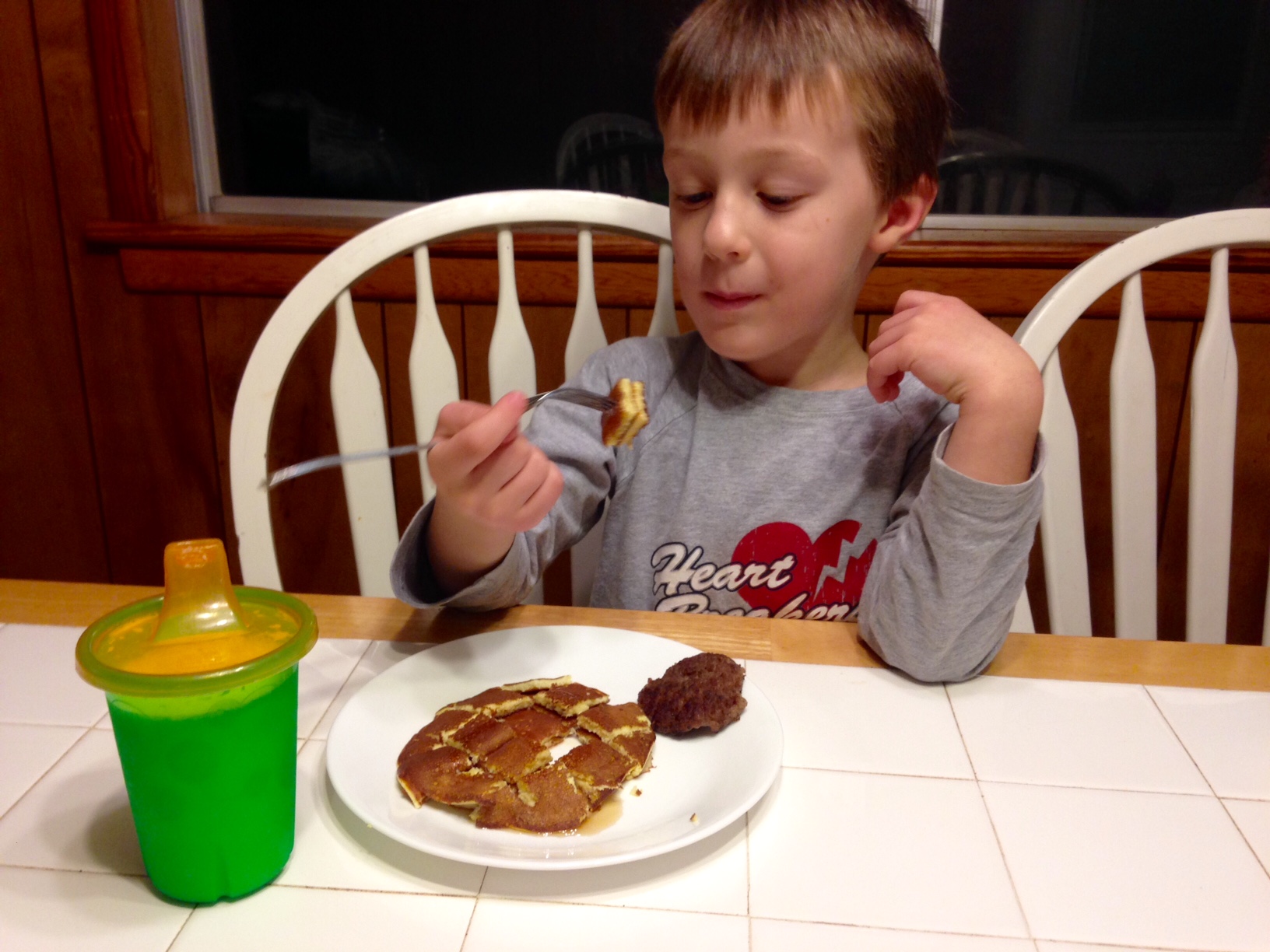 These ingredients may sound a bit bizarre to mix together, but it's actually very tasty. I ate them almost daily when I was pregnant with my oldest child and they keep me full much better than traditional pancakes. Give these gluten-free, nutrient-dense blender pancakes a shot and see what you think!
If you're looking for some different topping ideas, consider: maple syrup, raw honey, molasses, cane syrup, jams, jellies, homemade apple compote or applesauce (for a no sugar option), peanut butter and nut butters. We have used them all and they are all good!
Three-Ingredient Blender Pancakes
Ingredients:
6 eggs
1 cup almond meal
1 cup cottage cheese
Makes 12-15 pancakes. (I used to make a smaller batch pre-kids of 2 eggs, 1/3 cup almond meal and 1/3 cup cottage cheese for 3-4 pancakes.)
1.) Turn griddle to 325 degrees to preheat.
2.) Simply add ingredients to a blender and blend until smooth.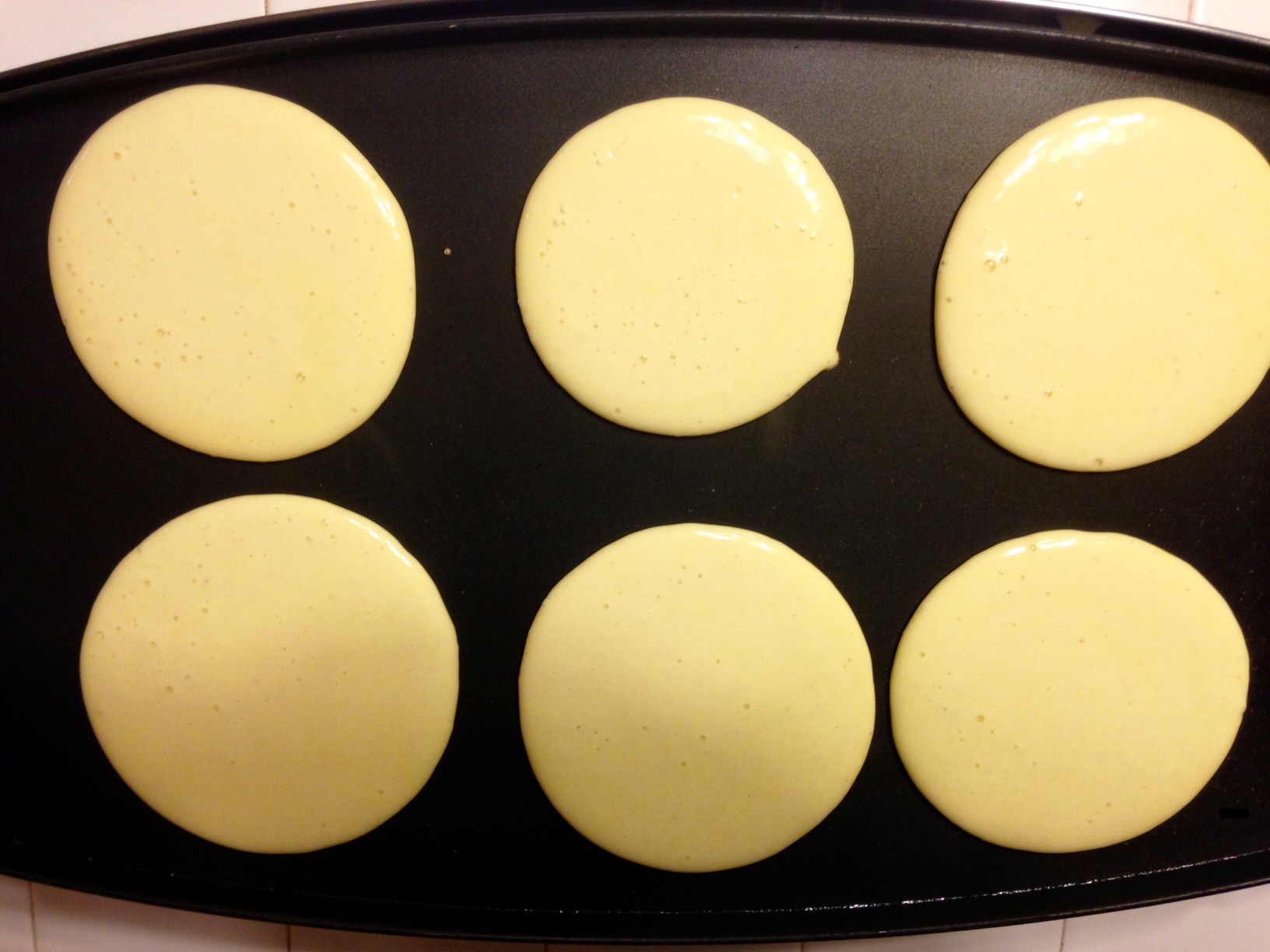 3.) Pour batter onto griddle in small circles and flip as soon as you see bubbles begin to pop up. Using my griddle, the pancakes cook for less than a minute on each side.
Voila!
Even Scarlett gobbles up these three-ingredient blender pancakes and I love that I'm giving my kids a heartier breakfast.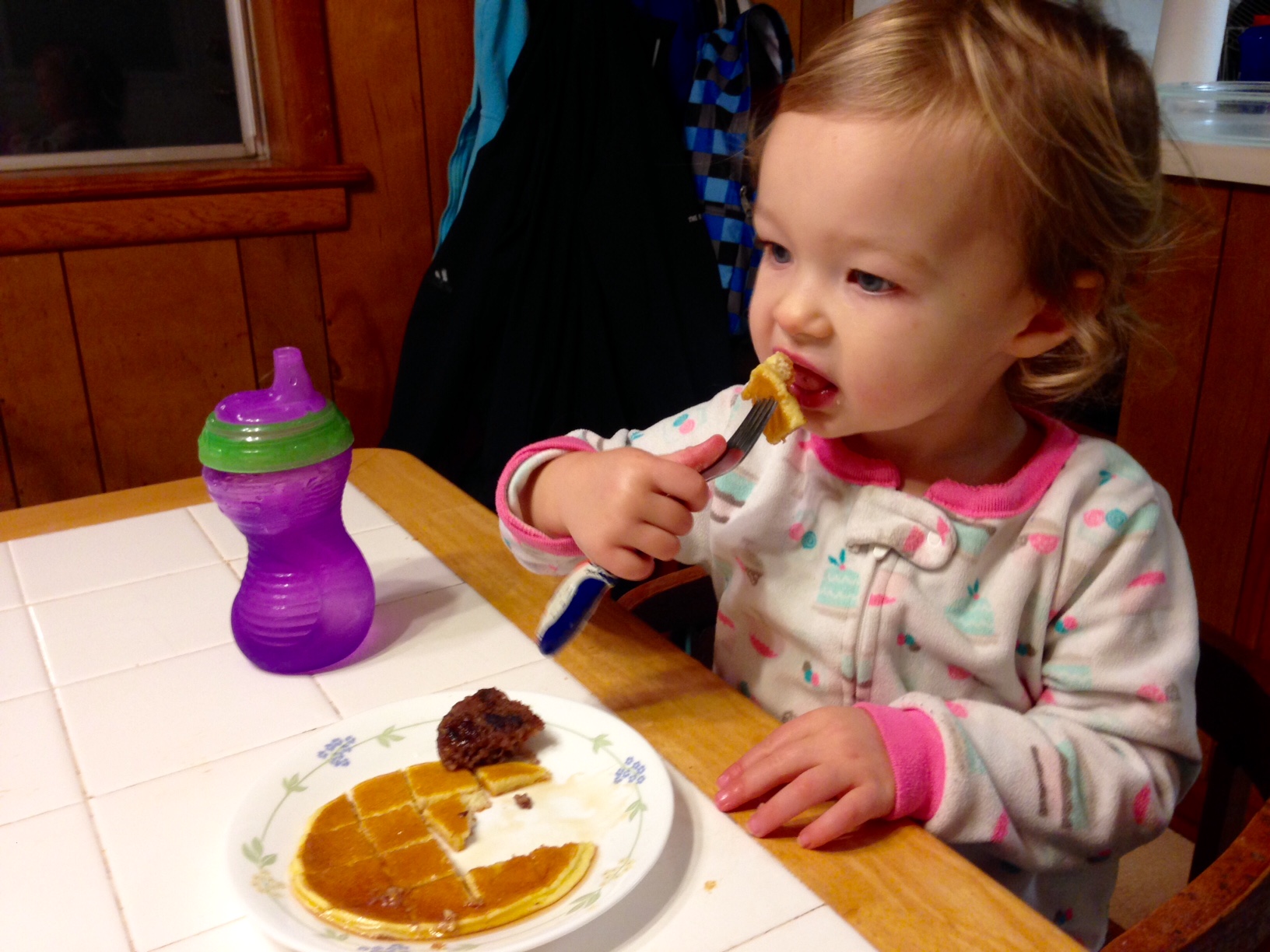 For a purely paleo pancake recipe, click here.