Woohoo! T-minus two weeks: 38 weeks pregnant. I was secretly hoping that I'd have a baby in my arms at this point. But the good news is, whenever he does decide to come (tomorrow or two weeks from now), he's baked long enough and his lungs should be fully developed. Here's a quick recap of my last two OB appointments, how I'm feeling and if we're ready for baby.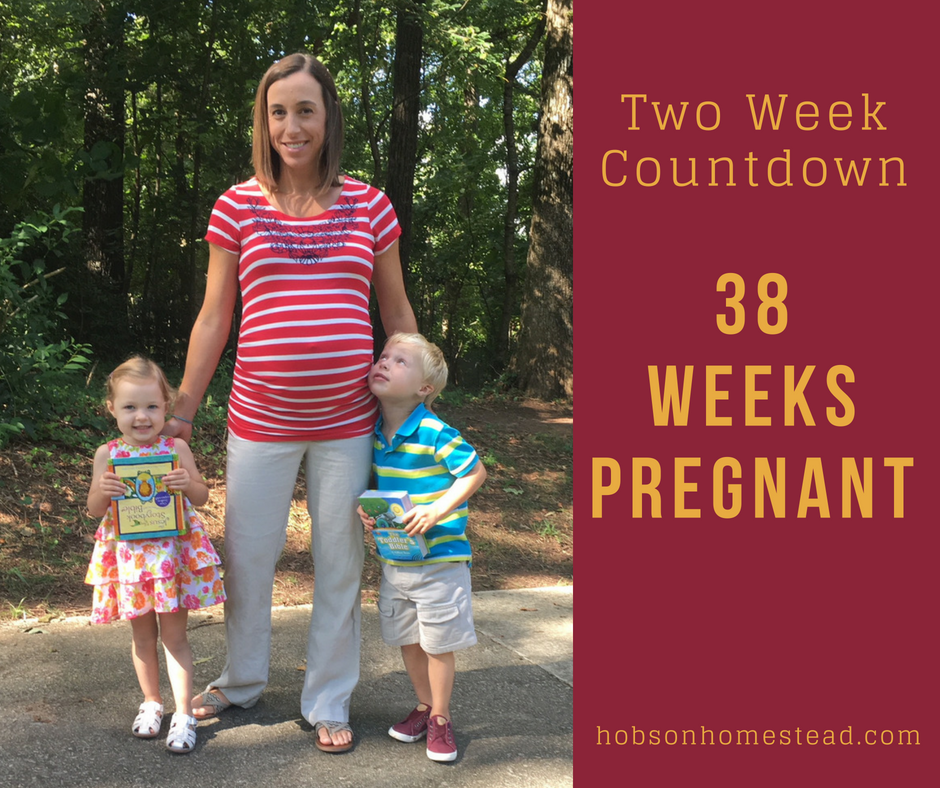 OB Appointments
Yesterday, I had my 38-week appointment. The night before, I had mixed emotions, tottering between excitement, nerves and the possibility of disappointment. I was excited to see what kind of progress I had made since 37 weeks, especially since I've had all the feels (aka all the cramps and pains this past week). I knew it could be D day for me or it could be two more weeks.
I will admit I was disappointed when I learned that I hadn't really changed from 37 weeks pregnant. I was still 3 cm dilated and 70% effaced, which is great progress overall, but I was just hoping baby boy continued to progress since last week. I did get confirmation that he had dropped though, so I'm clinging to that good news. At this point in my pregnancy and considering it's my fourth baby, there's the very real chance that I could go into labor at any minute and it progress very quickly. Thankfully, now that we've moved I'm only 5 minutes from the hospital. So no more anxious nerves about fighting Atlanta traffic at all hours of the day.
My blood pressure was high at the beginning of my appointment, which didn't surprise me because I was breathing through some sort of irregular contraction at the time. At the end of the appointment, the nurse re-checked it and it was back to normal. Those types of contractions and cramping have been quite frequent the past couple weeks, but not necessarily regular.
Baby boy is still measuring ahead a week or so based on fundal measurements, but my weight has plateaued and even started to fall a bit like it always does during my last month of pregnancy. I'm up 25 pounds at this point, still putting me higher than my second and third pregnancies, but best I can recall lower than my first pregnancy.
Ready for Baby
My patience the past couple weeks has been dwindling, as discomfort has set in. I find myself getting shorter and shorter with my Rowdy boys and my mom especially. I'm trying my best to start off my early mornings when my kids are still sleeping with a bit of Jesus Calling and quiet reflective time to help set my mood for the day. Despite my efforts, I feel like every day that I get closer to my due date, I lose a little more patience.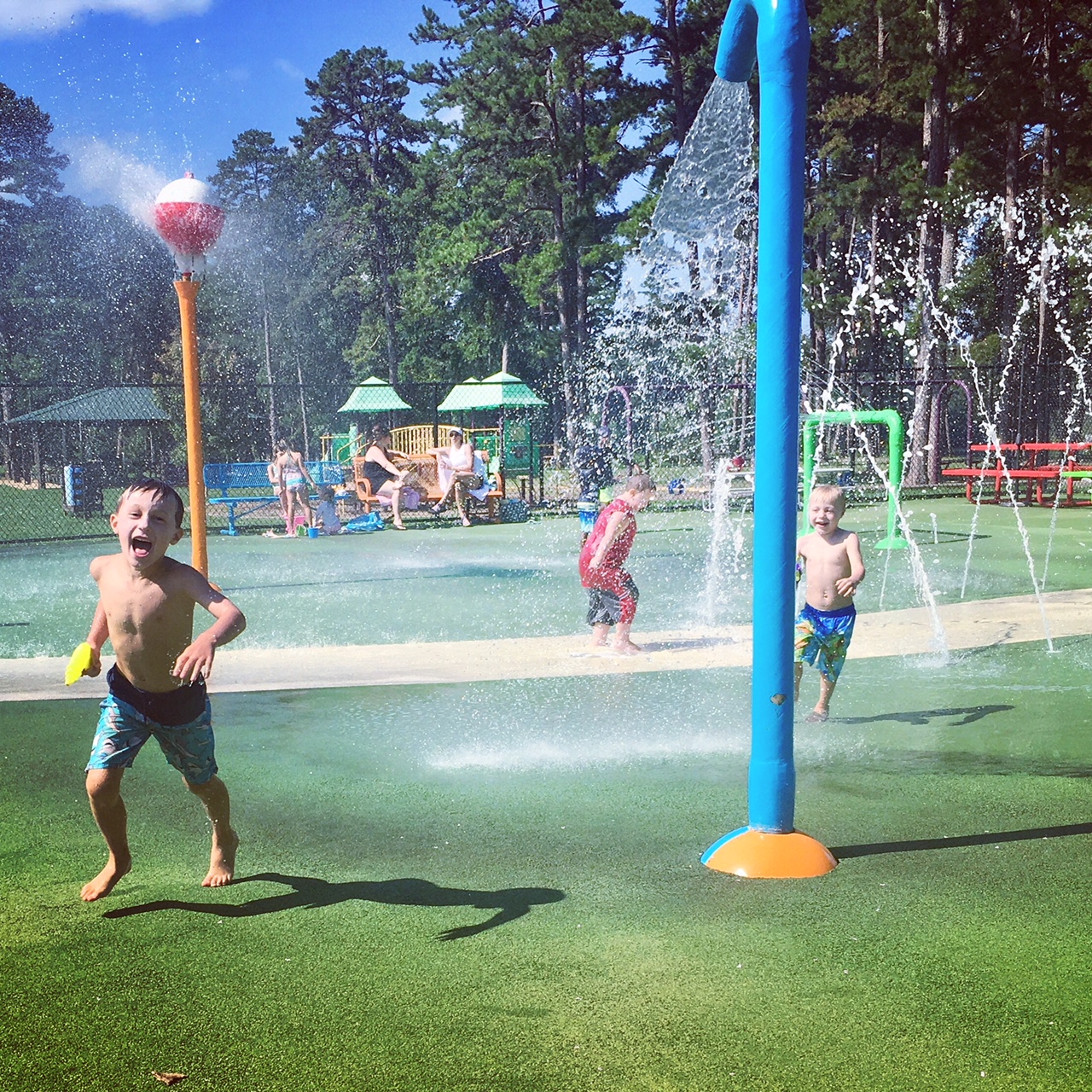 I am trying my best to keep my Rowdy boys busy, especially in the morning when I am feeling my best. But by the afternoon, when Mama needs to rest for a bit, it's hard to keep my cool with them. If they could just transfer a bit of their energy to me, we'd all be better off.
In the past two weeks, I've packed my hospital bag, deep cleaned my minivan, added a couple more freezer meals to the mix, finished nursery set up and pulled out the old pack and play. My house will never be perfectly clean with three dirty kids living in it, but I think it's as ready for baby as it will ever be.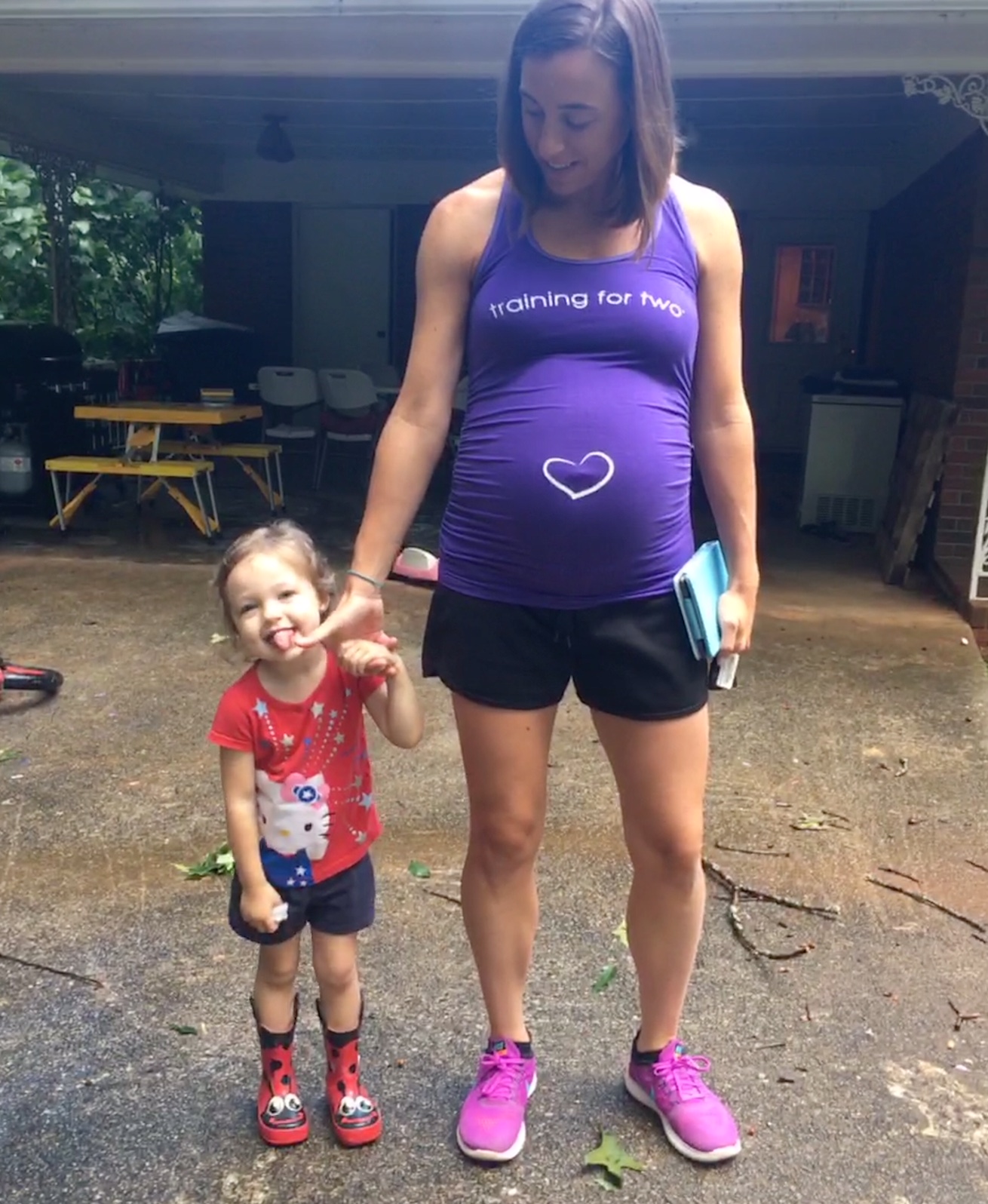 I am still going to the gym once or twice a week, but my workouts are limited to 20 minutes or less on the elliptical and then some upper body weights such as shoulder press, bench press or ring rows. I have to be careful not to aggravate my sciatic nerve.
I don't remember ever being so ready to be at the end of a pregnancy with my other kids as I am with this one. This pregnancy (mainly the third trimester) has been harder for probably a million reasons: I've been out of the game for a while, I'm older, my kids are older and rowdier, this baby is bigger, I've got more on my plate, etc. Hopefully, this will be my last pregnancy update before announcing baby boy's arrival!
In case you missed any of my recent pregnancy posts: