I have written and rewritten this post so many times in the past 18 months. My heart has planned and dreamed, ideas have taken root and grown and now we are well on our way down this path called modern homesteading. As a bit of an idealist, not every picture I paint in my head turns into reality. And I'm learning to accept that, because c'est la vive—and because there is beauty and growth found in embracing the experience instead of just reveling at the finish line.
Modern homesteading is a concept I referenced in my 2021 goals, and it's a new direction that I want to incorporate into this space. Our journey with modern homesteading has been a decade in the making. It's an overarching summation of our current lives and even our lives years ago when I started this blog in 2010. In essence, it's the passion I didn't know I had, but have been dabbling in for years, from our newly married days experimenting with brewing kombucha to our years with three toddlers honing our composting skills and growing 6-foot tall tomato plants to this past year of overflowing hydroponics gardens, homemade sourdough bread and most recently, backyard chickens.
What is Modern Homesteading?
To give some context, The Homestead Act was put into place in 1862 and granted public land (up to 160 acres) to small family farmers in an attempt for people to more quickly settle out west. So when I think about true homesteading, I think about Little House on the Prairie (a childhood favorite) and families basically starting from scratch in the middle of no where.
Modern homesteading is a less extreme version of homesteading, where you can live on half an acre or 160 acres. Modern homesteading respects some of the older homesteading skills, while appreciating the advancements in technology. Instead of performing tasks around the property for survival, modern homesteading is a voluntary choice. People choose modern homesteading not because they have to, but because they appreciate creating or toiling with their own hands, being self-sufficient and living more simply.
To me, modern homesteading is simply a mindset to use your surrounding resources to improve the quality, health and simplicity of life.
Some homesteaders raise animals. Some don't.
Some homeschool their kids. Some don't.
Some live on large acreage. Some don't.
Some use solar panels for energy. Some don't.
Some grow or raise all their food. Some don't.
But it's not these differential nuances that define modern homesteading. Instead, it's the similarities that unite us.
What do *most* modern homesteaders have in common?
living more simply and naturally
self-sufficiency
gardening
making from-scratch meals and products
food preservation
reducing consumption and reusing items
no debt, less debt or a plan to get out of debt
appreciation for modern appliances
job apart from the homestead
desire to improve health
connection with nature
How Do We Measure Up?
So I bet you're wondering how we measure up with typical modern homesteaders. We definitely shine in some of these categories and falter in others. But the good news is there is plenty of growing room to go along with any growing pains. Once again, it's all about the mindset.
Living more simply and naturally: In some ways, we do this well. Our kids play outside a lot and we limit their screen time. We even put our kids to work outside. We really believe that chores and hard labor teach great work ethic, especially for our hard-headed boys. Our oldest boys, ages 9 and 7, can weed eat, trim bushes, water the garden/plants/grass, rake up leaves, pick up sticks, cut limbs using a reciprocating saw and the list goes on. Thankfully, at this age, they also enjoy the work (most days).
I'm also a work-in-progress when it comes to living more simply. Technology puts everything at our fingertips. At times, the convenience is awesome, and at other times, far too tempting. Consumerism is hard to avoid because there is always something bigger and better. Once again, this comes back to mindset and working toward contentedness.
The past two times we moved, we purged a lot of unneeded stuff and it was liberating. Do we really need/use this was the question on repeat? It's easy for me to get rid of things because I don't enjoy clutter. What's harder for me is to stop myself at the buying process. That's why I'm back on the budget bandwagon for 2021 and can take a hard look at what I'm saying yes to when it come to purchases.
The minimalist path is like a roller coaster for us. Last Christmas, we gave our kids an experience gift and I loved how it helped cement the meaning of Christmas for them and helped us from accumulating more stuff. This year, we gave them each a few gifts, but decided that next year, we will go back to an experience gift for the family.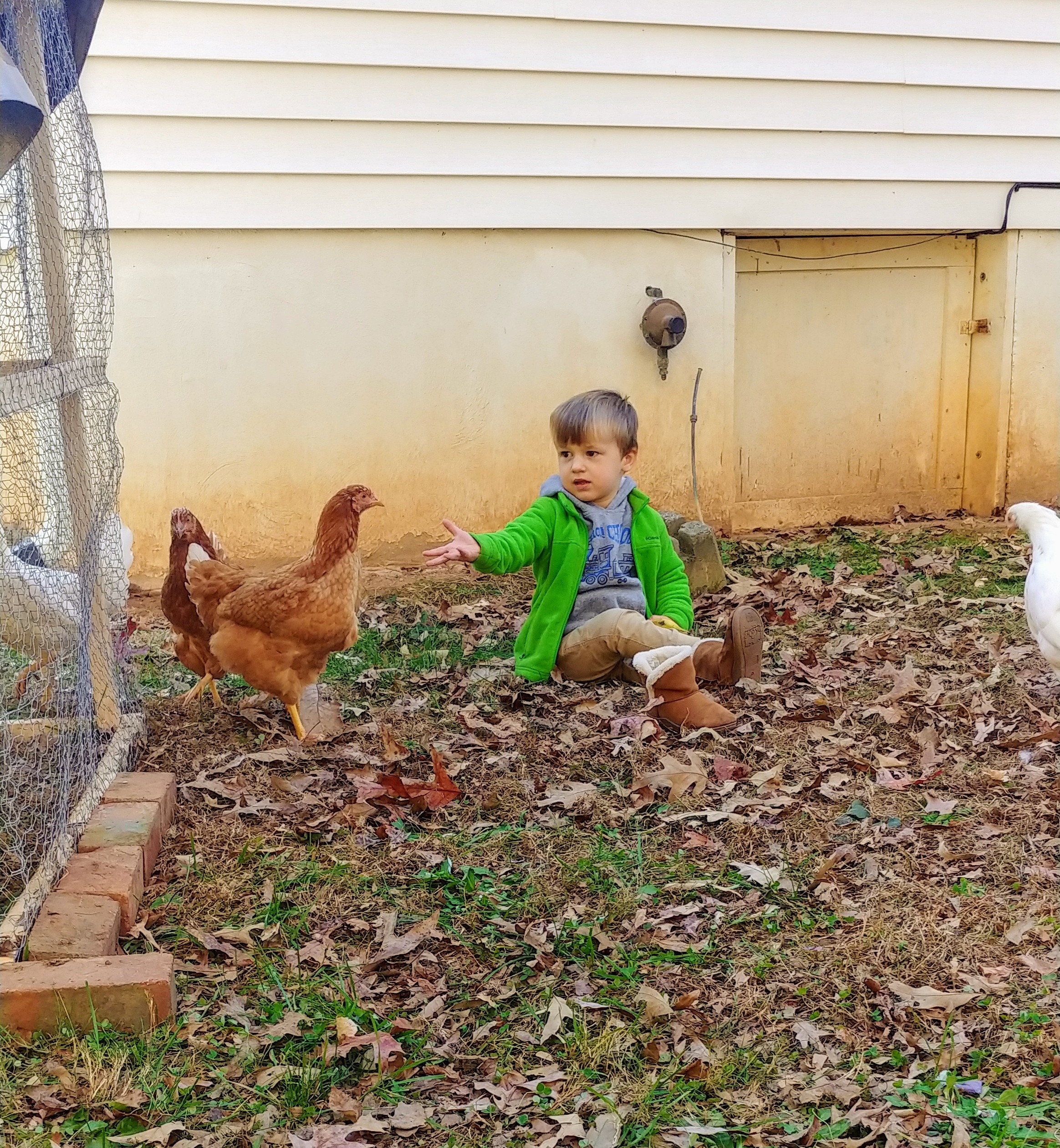 Self-sufficiency: We excel best at self sufficiency when it comes to our food, but still have a lot of room for growth. My husband enjoys gardening (especially hydroponic gardening) and I love cooking from scratch, but we do it more than just because we enjoy it. We also do it because it is the healthier choice, the more frugal choice and the safer choice given two of our kids have many food allergies.
Near the end of 2020, we added 6 chickens (pullets) to our little homestead and can't wait for them to start laying eggs. In the next few weeks, we will plant blueberry, raspberry and blackberry bushes, along with muscadine vines. We also are getting a 10-frame bee hive this spring and I have dreams of adding some rain barrels to our property as well.
Gardening: Seven years ago, we began experimenting with gardening when the husband planted several tomato bushes in our backyard and in our porch planter boxes. Those tomato plants grew to 6+ feet and we were hooked on homegrown tomatoes. Since then, he has created bucket gardens filled with tomatoes, cucumbers, bell peppers and summer squash.
And four years ago, we tried our hand at hydroponic gardening and haven't looked back. Our first hydroponic tomato plant produced for 18 months! Our favorite produce to grow hydroponically is lettuce greens because we are big salad eaters. It's amazing to have convenient fresh greens year round in spite of the weather or any pests. We typically grow spinach, arugula, black seeded simpson, red leaf/lolla rosa, swiss chard, iceberg, kale, buttercrunch and several varieties of tomatoes, arugula and basil.
I'm dreaming of adding sweet potatoes and carrots to our mix of outdoor garden foods this year, possibly using some raised garden beds.
Making from-scratch meals and products: I have always loved to cook ever since I was a young girl. Before I left home, my mom taught me how to stew a whole chicken and make bone broth. That is a skill that has served me well over the years. My favorite meals to cook (and eat) are soups, stews and casseroles. I love making large one-dish meals to which I can simply add a side salad and call it a good dinner. Though my picky kids once turned their noses up at these kinds of meals, they have learned to embrace them and enjoy Mama's soups because they are the only option for dinner—and because they actually taste good once they give them a try. We also cook 99% of the time because we have two allergy kids and eating out is nearly impossible.
In spring 2020, right at the start of the Coronavirus quarantine, the husband perfected the art of baking sourdough bread (hands down my favorite!) and regular loaf bread. We have also continued on our kombucha kick and make enough so that we are able to drink it daily.
Food preservation (freezing, canning, dehydrating): Though I've been freezing food for years (I made 25 freezer meals during my daughter's pregnancy so I'd be prepared for having two toddlers and a newborn), we've started other food projects in the past year. We've made our own jerky (on again/off again) for 10 years, but we've also started dehydrating new foods such as figs from the tree in our yard and Thai basil from our hydroponic garden to make dried herbs. When it comes to mason jars, we have all sizes and varieties to suit our new hobbies, which includes a rolling list of canning fermented vegetables, pickled peppers, jelly and jams, elderberry syrup and have more on our to-do list.
Reducing consumption and reusing items: Reusing older items is second-nature for a large family. We accept and pass down outgrown clothes and shoes, reused the majority of our existing furniture when we moved and have even rehabbed items left behind by the previous homeowners. I have graciously accepted old home décor items from family and spent time reupholstering chairs while my mom has helped me repaint old coffee and end tables.
One major item we need to work on for 2021 is reducing consumption. I need to get back to the minimalist mindset of "Do we really need it?" And I can guarantee you that most of the time the answer is "No." Now, I'm focusing on redirecting those thoughts to investing in our property and things that matter, such as more honey bees or even a small greenhouse. Focusing on these bigger goals will help me conquer the week-to-week desire for lesser things.
Though we have dabbled in homemade products (soaps, cleaners, etc.), I need to work on being more of a producer and less of a consumer in this area. We are still using homemade body soap I made a couple years ago, but there are so many more areas in which I could make my own products.
No debt, less debt or a plan to get out of debt: We just bought a house in summer 2020 and are paying extra principal on our mortgage payments to help pay off our loan faster so that we pay less in interest overall. Thankfully, our mortgage is our only debt. When we buy vehicles, we have been able to buy used and pay cash. We plan to continue on with this lifestyle choice, barring any unforeseen circumstances.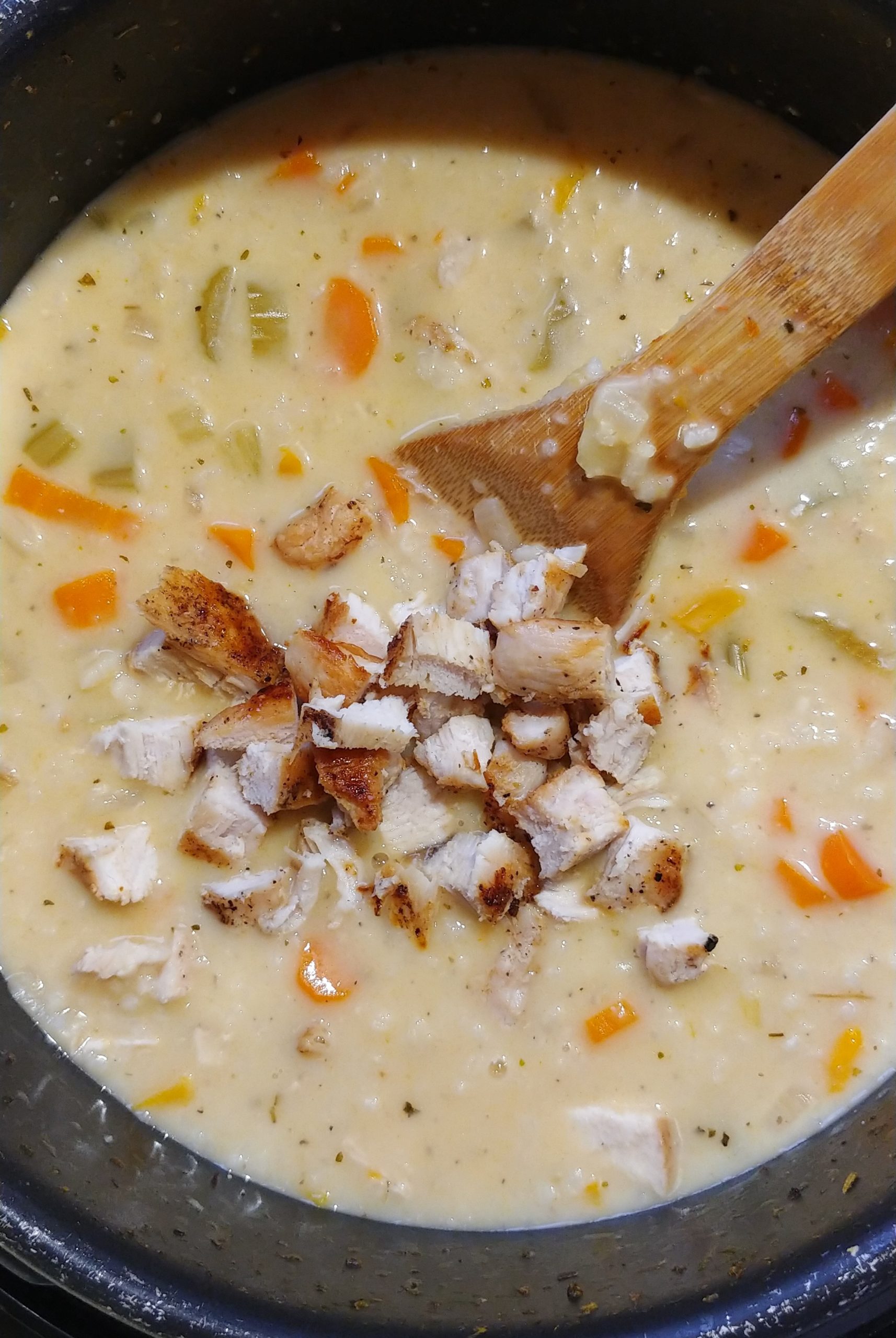 Appreciation for modern appliances: As much as I love the idea of slow living, I also love using our dishwasher, instant pot, crockpot, washer, dryer, etc. Using these modern appliances as time-savers frees me up for other things, like playing with my kids, starting a new home project, blogging, cooking or managing our Airbnb rental.
Job apart from the homestead: My husband owned CrossFit gyms for more than 8 years before starting up a chalk company, which targets the fitness, gymnastics, weightlifting, powerlifting and rock climbing genres. Before we moved, he was leasing commercial space, but one of the caveats of moving is that we could choose a home where he was able to work from the property. In this way, he saves on monthly rent and utilities, while increasing convenience and flexibility. This move has also given me the chance to help him more, since I can easily work with him while the toddler is napping at home thanks to the modern convenience of a baby monitor. We also run an Airbnb from our property that I manage day-to-day. So while our jobs aren't dependent on modern homesteading, we are fortunate to be able to work from our property.
Desire to improve health: Since we became friends in college, my husband and I have always had an affinity for improving health. From consistent exercise to healthy eating, we keep our personal state of wellness top of mind—and it's something we are working to impart to our kids. Modern homesteading requires a lot of physical work and discipline, but the outcome is tangible in the now and intangible in the influence it yields in our kids as they grow up. We want them to see that toiling with their hands produces fruit (quite literally). We want them to see that learning how to fix a reciprocating saw can yield great satisfaction. We want them to see that eating healthy and being active can improve how they feel day to day.
Connection with nature: For us, a connection with nature directly ties into a desire to improve health. If we aren't at our little homestead working on a project, you will mostly likely find us out hiking this beautiful area at the foothills of the North Georgia mountains. I love the way my kids experience the seasons of life first hand in nature—and it's no secret that we are huge proponents of Vitamin N. But it goes beyond our kids. As an adult, nature grounds me and helps to melt away the stresses of life. It reorients my mind back to the basics and simplicity.
Related: 20 Health Benefits of Simply Getting Outside
Excitement in the Journey
Though we have much room for growth, I am beyond excited to be on this modern homesteading journey. Every day, we are learning by experience, using our hands to tend, build, fix and create. We will undoubtedly make mistakes along the way, but those will only help us flourish in the long run.