It's hard to believe that my second child has now turned three years old. It seems like just yesterday that I had three kids three and under, but now all of a sudden I've got two kids three and older. Three years old is a defining year, when kids outgrow the toddler stage and become little people. They begin to talk your head off, assert their independence and prove that they are way smarter than you give them credit for.
This past weekend, we spent three days in Augusta visiting with my husband James' family. We stayed cool by spending the mornings at Clarks Hill Lake and the afternoons in Grandma's backyard enjoying popsicles and waterplay.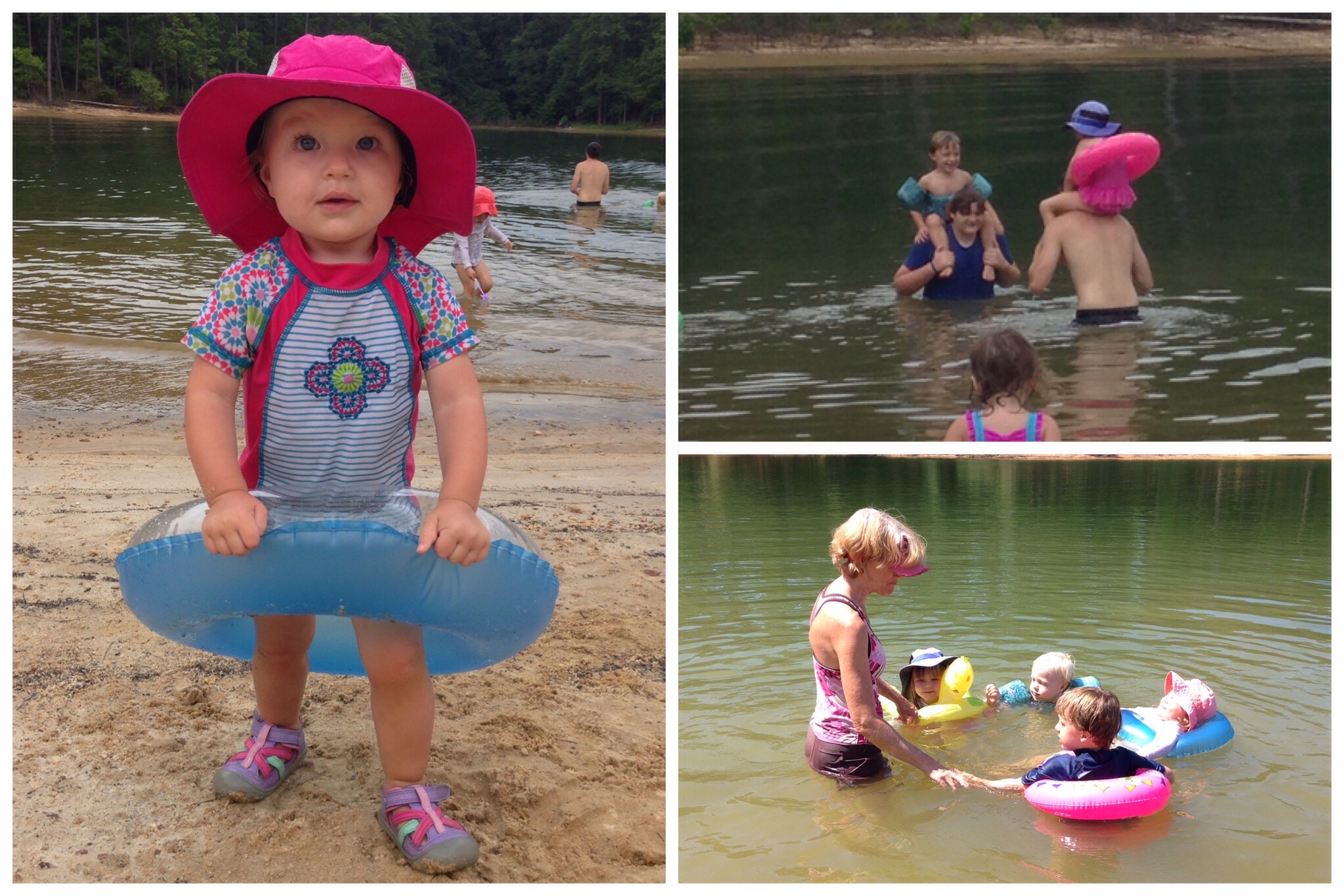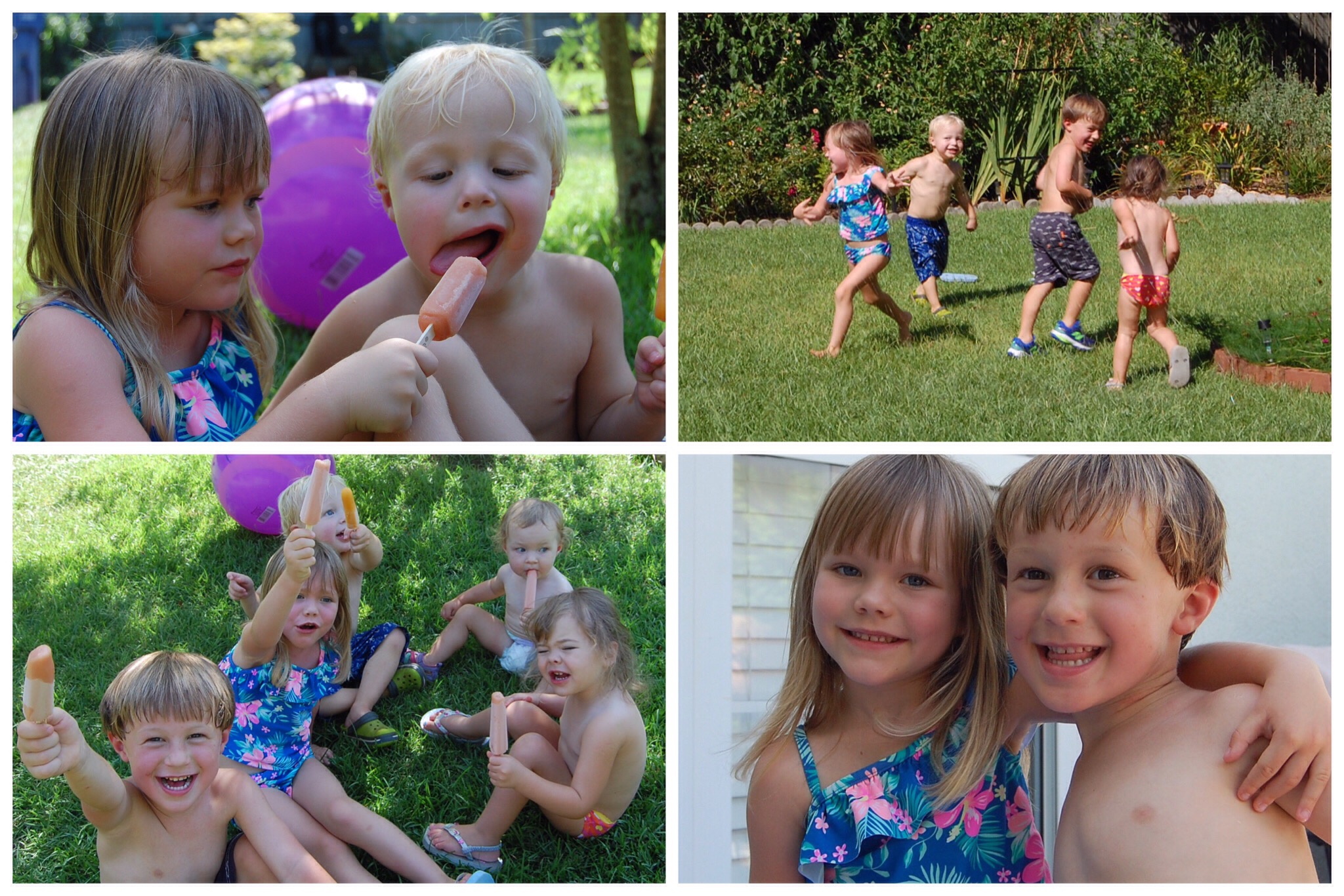 We reserved Saturday as party day, and visited with great aunts and uncles, rowdy cousins and great grandparents during a lunchtime cookout at Wildwood Park on Clarks Hill Lake.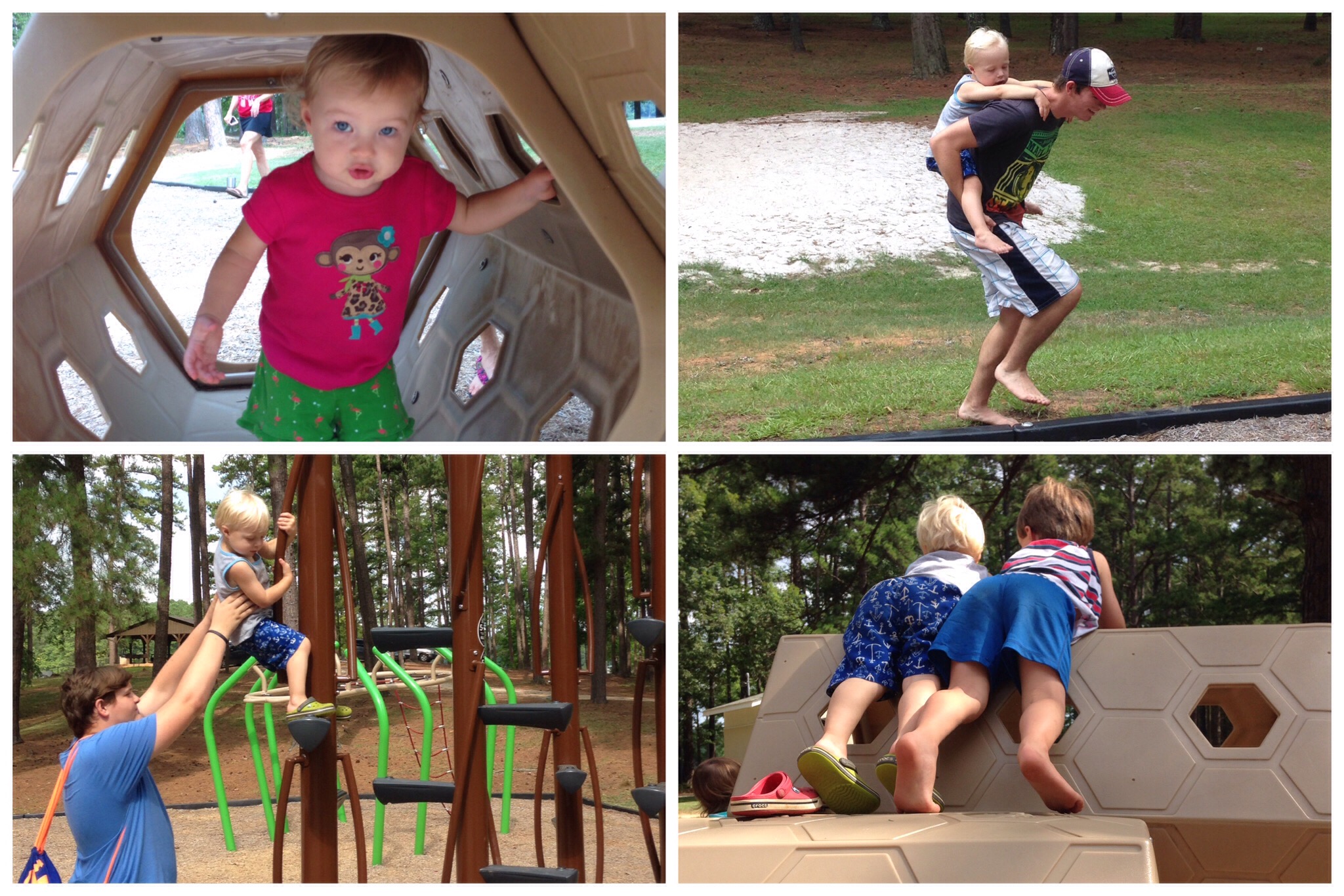 After naps, my kids and their sweet cousins dressed up in super hero and princess costumes for Beau's backyard birthday party.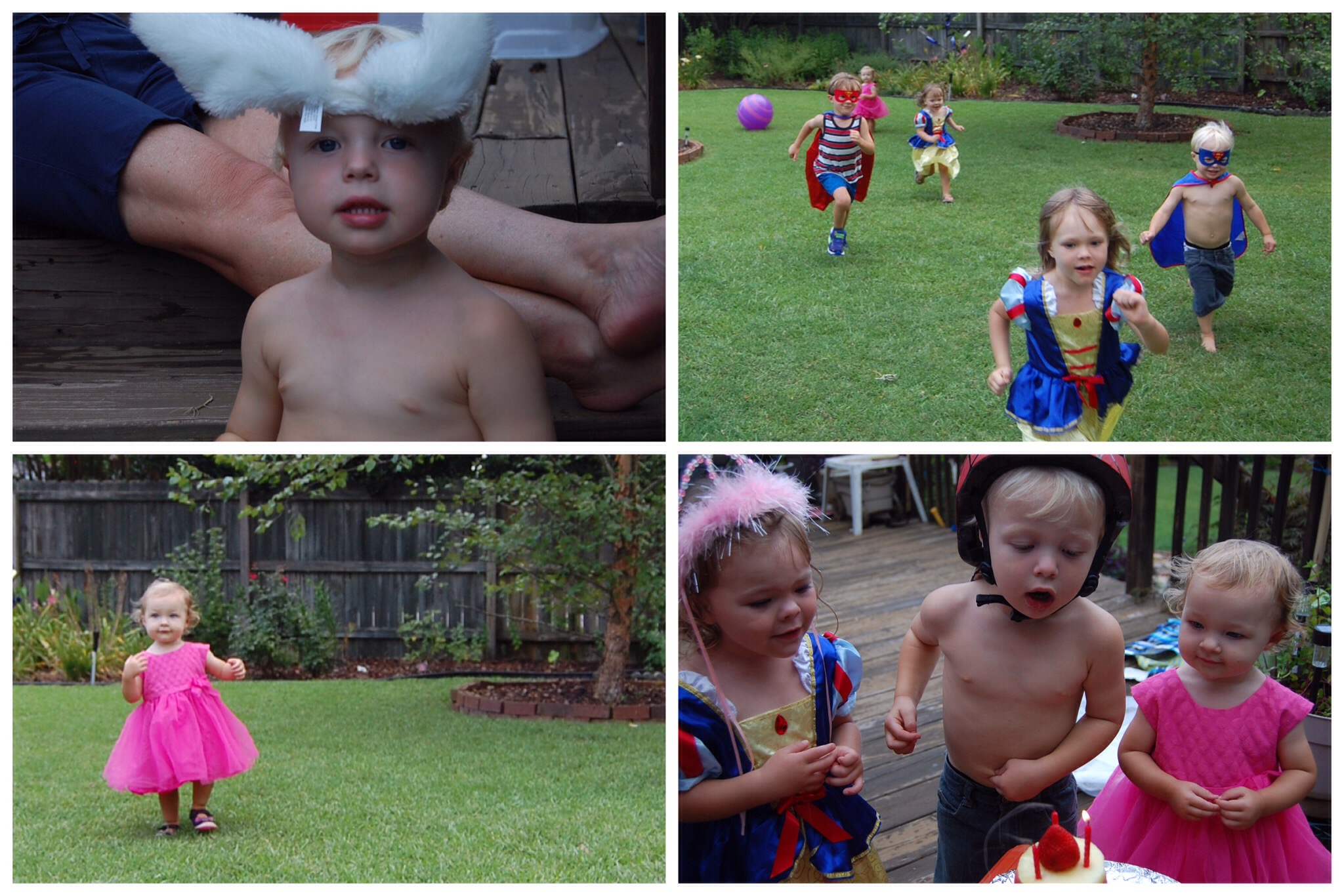 I searched and searched for birthday cake recipes that would be ok for Beau to eat, but now that he is on an Autoimmune Protocol (AIP) diet, my options were limited. So the next best thing was trying my best to wing a watermelon cake. As I should have anticipated, he gobbled it right up. And at least with this cake I didn't feel bad letting him have four helpings.
When we got back into town on Sunday, we headed over to my parent's house for a birthday dinner complete with two Great Grandmas. Beau enjoyed a special dinner made just for him, his Beau-cream (coconut milk and orange juice) and his birthday gift, a Razor Rip Rider 360.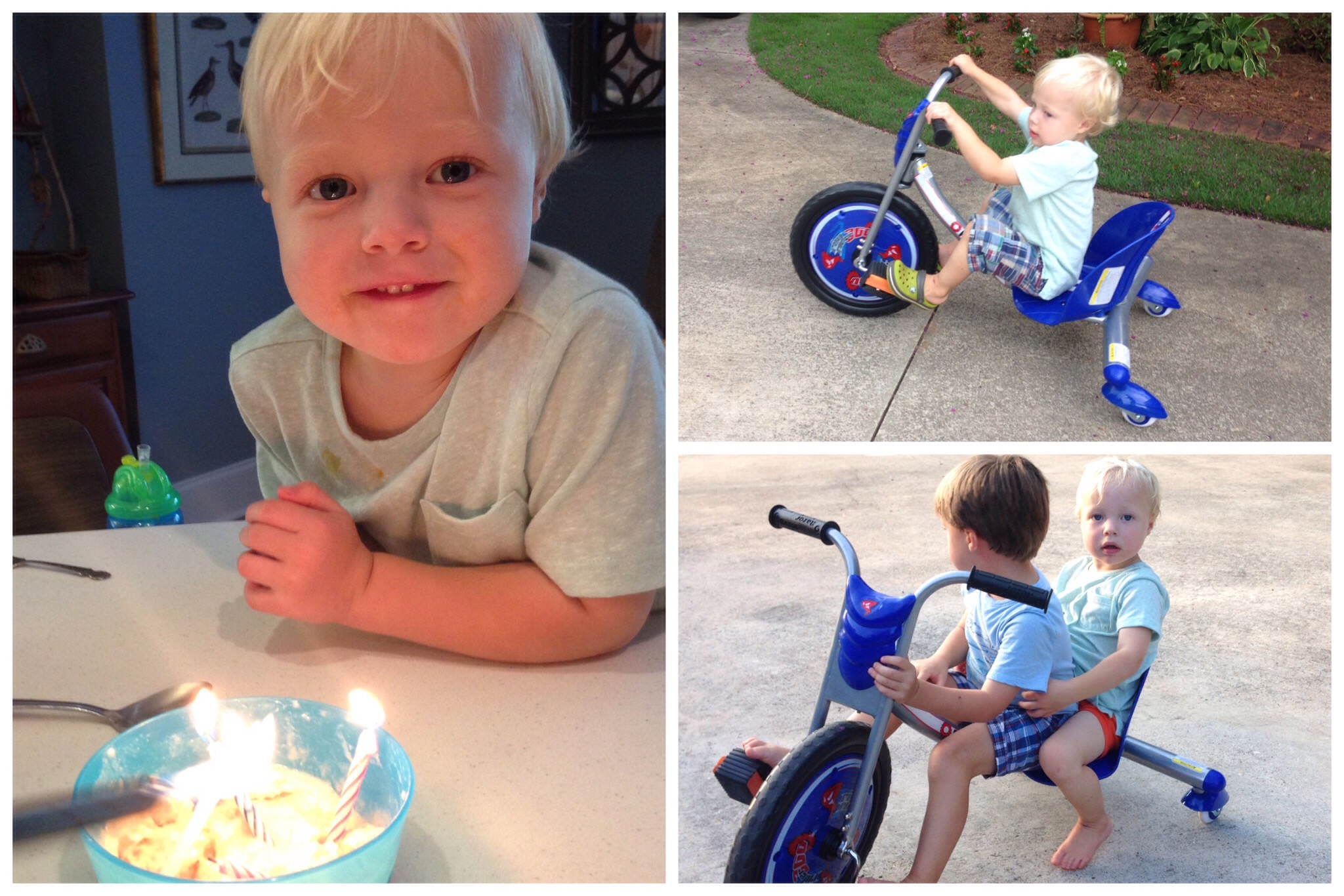 The trike is a little big for him at this age, but that doesn't stop him from riding on it. He had worn down the wheels of his big wheel he got as a birthday present last year, so I'm hoping this new trike is more durable and will grow with him.
Beau is such a big cuddle bug that celebrating his birthday with both sides of the family was perfect this year, especially given his food sensitivities as we navigate his EOE.