Last week, we spent a full week at Emerald Coast RV Beach Resort in Panama City Beach, Florida, to visit James' family and finally squeeze in a beach trip at the tail end of swimming season.
Even though it officially turned to fall during our trip, the temperatures (specifically a heat index near 100), made us forget about boot and sweater season and wish we could simply walk around in our bathing suits the whole time.
We had considered taking a trip to PCB in July, but thank goodness we waited until the end of September or else we'd have been miserable with the lone A/C unit on top of our 41-foot fifth wheel. The abundance of palm trees in our RV resort were beautiful but did little to shade our rig, which meant that the bunkhouse got the midday sun and made nap time a sweatfest for the babies.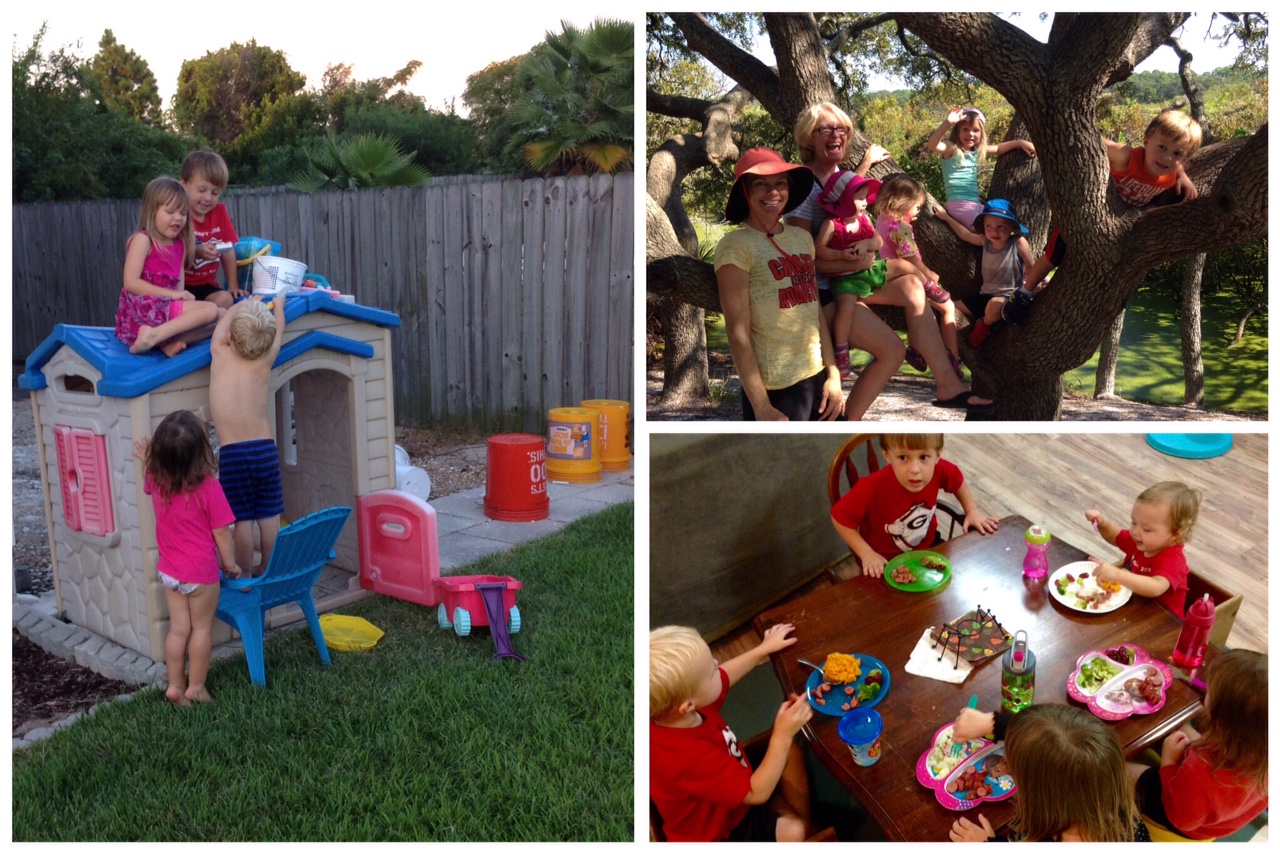 Thankfully, James' sister and her family have a 'backhouse' behind their home that has two bedrooms and we let the kids nap there the second half of the week. We also all ate dinner together most nights and let the kids play in her back yard once the temperatures cooled off. They had a blast burning off extra energy racing around the yard and simply playing together.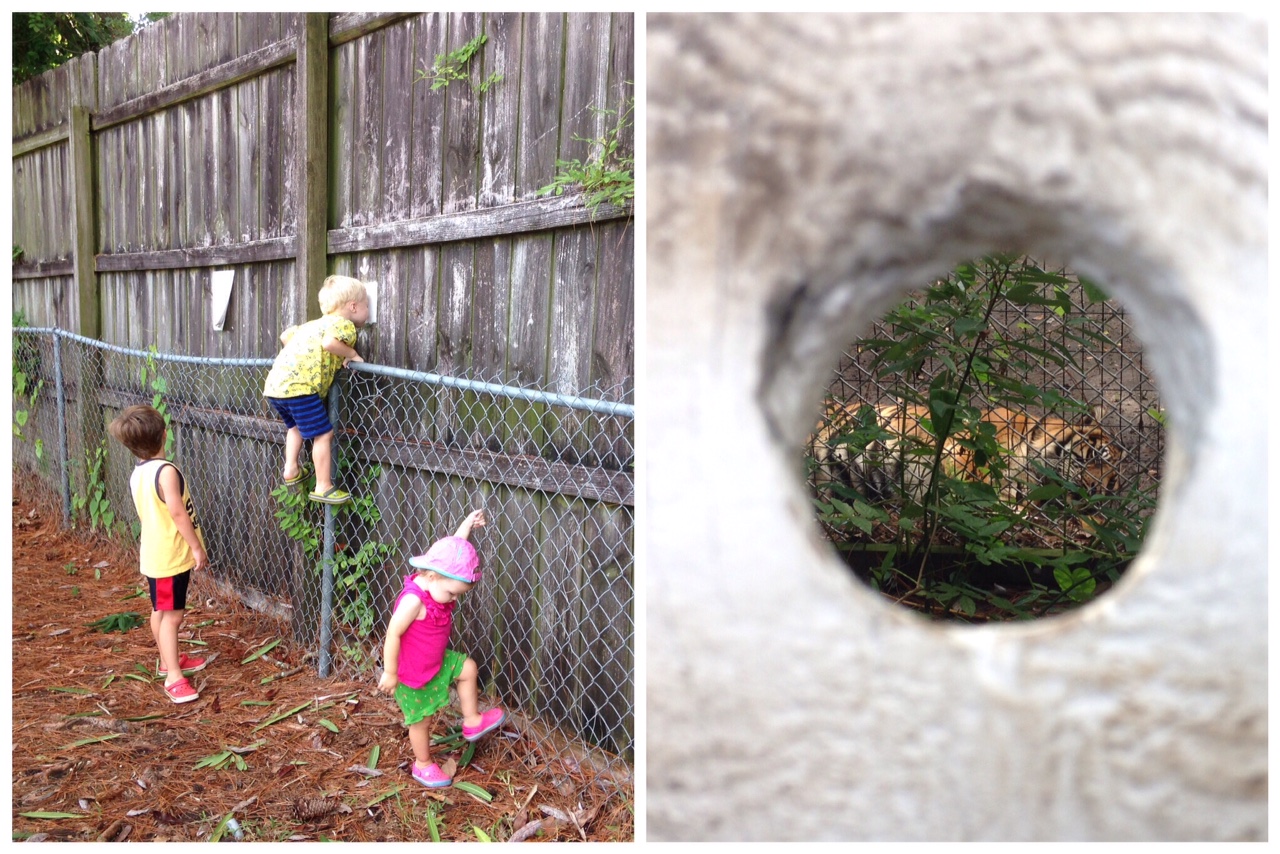 We chose a nicer (for us!) RV park for our trip and it was wonderful with great amenities. We swam in one of the two saltwater pools almost daily, explored the playground in the morning before the heat set in, searched for turtles around the pond once quiet hours ended and even peeked at the tiger and giraffes through the PCB Zoo's neighboring fence.
We spent a few mornings on the white sanded beach, splashing in the water, playing in the sand and looking for shells. James Michael became obsessed with shell hunting and we came home with a bag full of shells. One morning, James and I both snorkeled with Uncle Randy and spotted flounder and stingray a couple hundred meters offshore.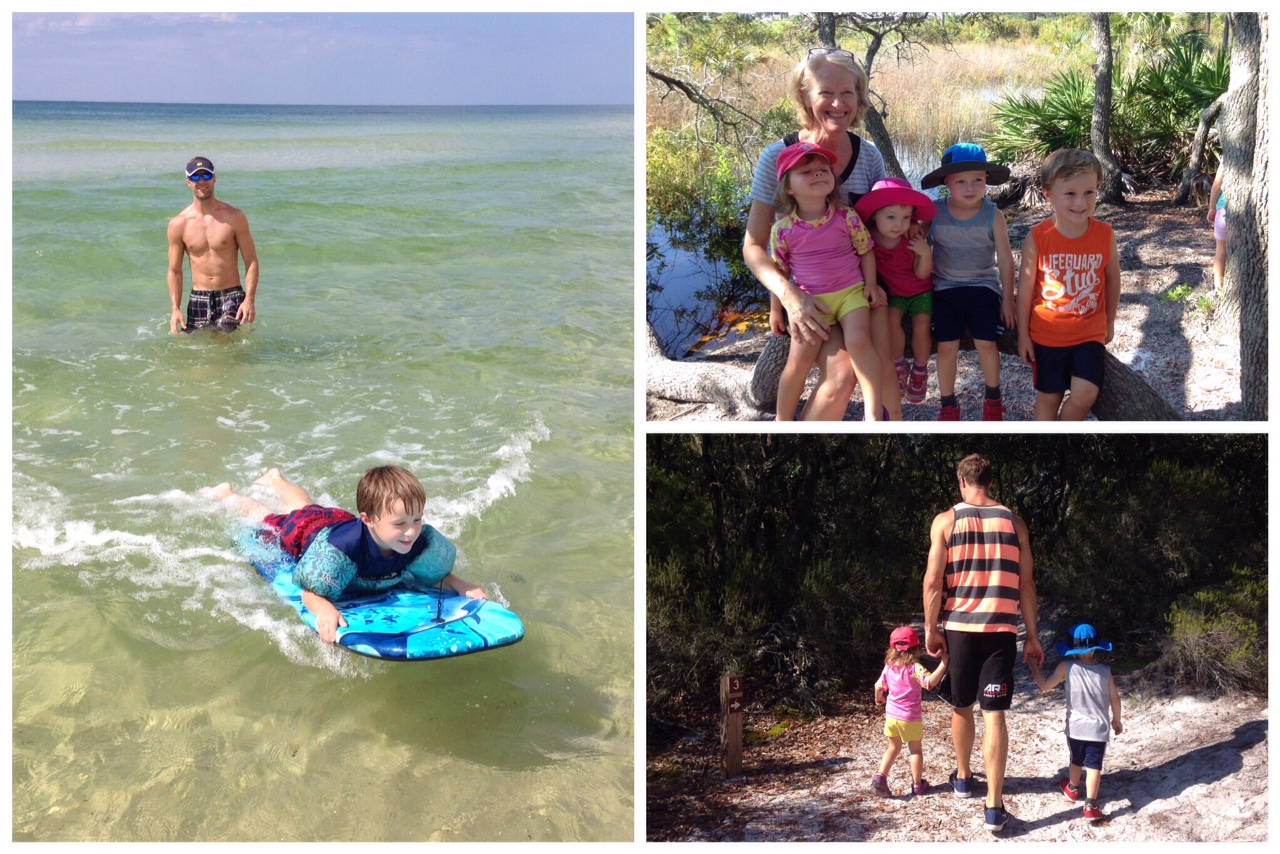 We also spent one morning at St. Andrews State Park. I had planned for us to stay at the St. Andrews campground, but it was booked months in advance and didn't have a full week available. It would be the perfect place to RV later in the fall when the weather cools off a bit though. We explored the sandy Gator Lake trail at the park, which has some really cool trees perfect for picture-taking. Afterwards, we cooled off in the water at the St. Andrews beach, which gave us the perfect viewpoint of the jetty and the infamous Shell Island.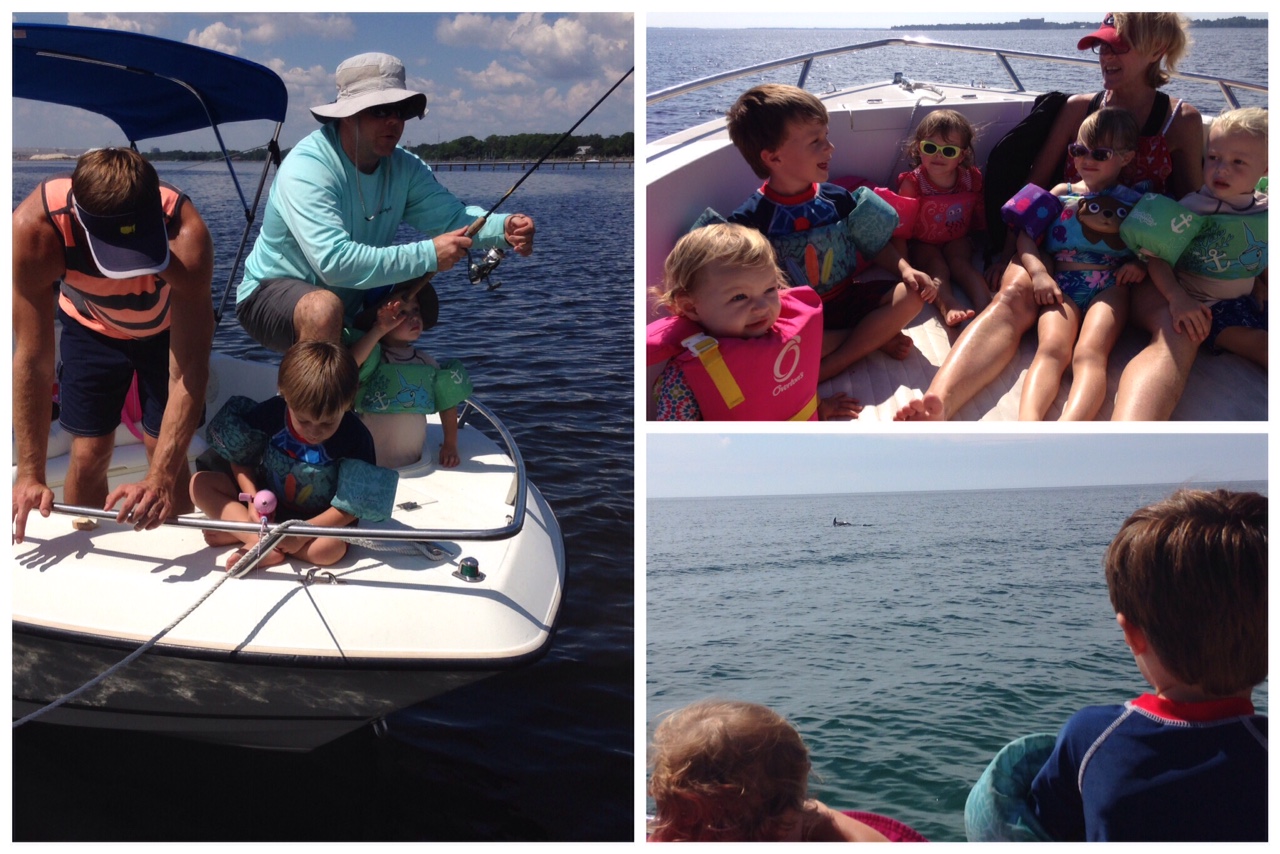 One morning, we hopped on Uncle Randy's boat and chased after dolphins, jellyfish and stingray before cooling off in the waters in front of Shell Island. Then we docked at a local seafood restaurant for lunch and the guys rounded out the boating adventure by catching a couple squirrel fish.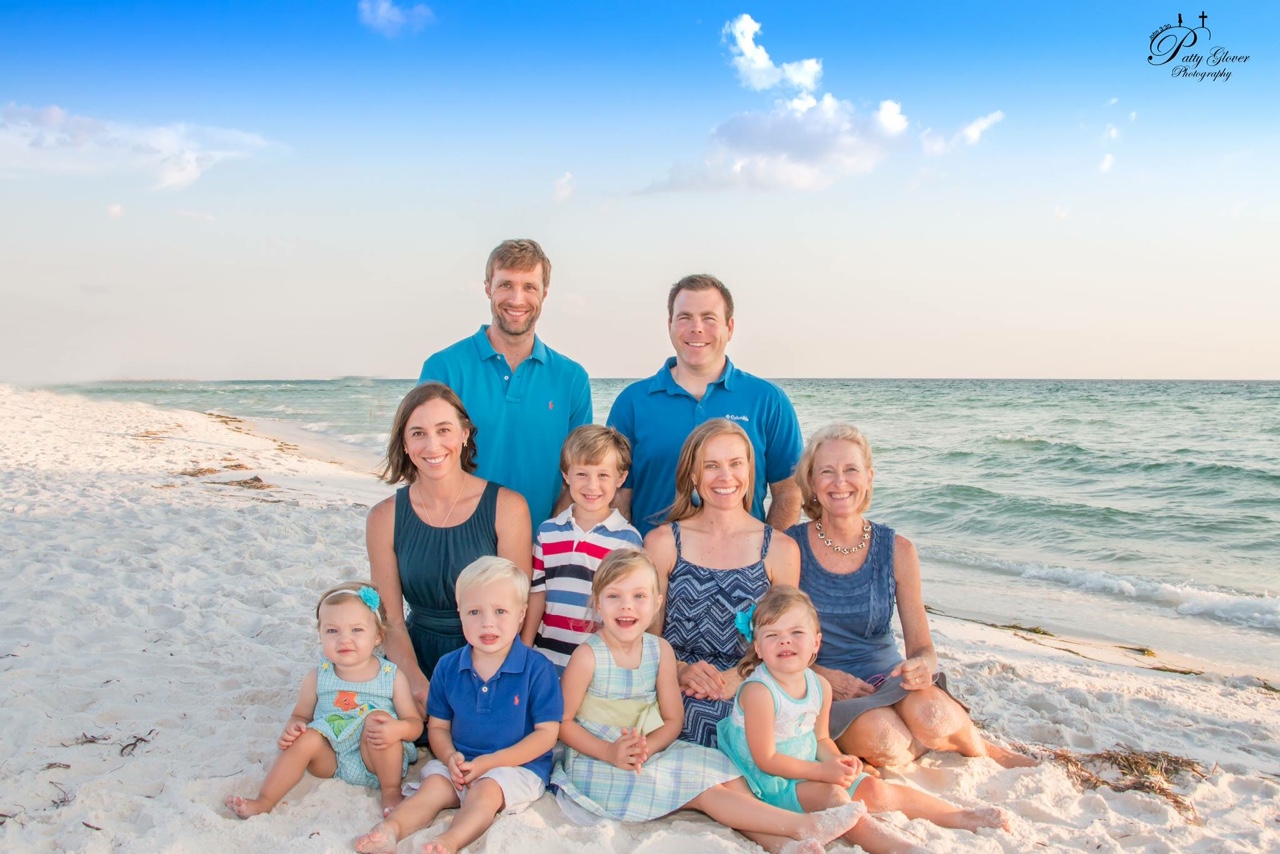 James' sister scheduled family pictures on the beach our last night in PCB, and graciously let us get some pictures of our little family, too. The weather was beautiful and we managed to get a few good shots of everyone before getting covered in sand.
Saying goodbye was bittersweet, as we all had the best time just hanging out with family and letting the kids play with their cousins. With or without the RV, I can definitely see more trips to PCB in our future (heads up Aunt Alicia!).