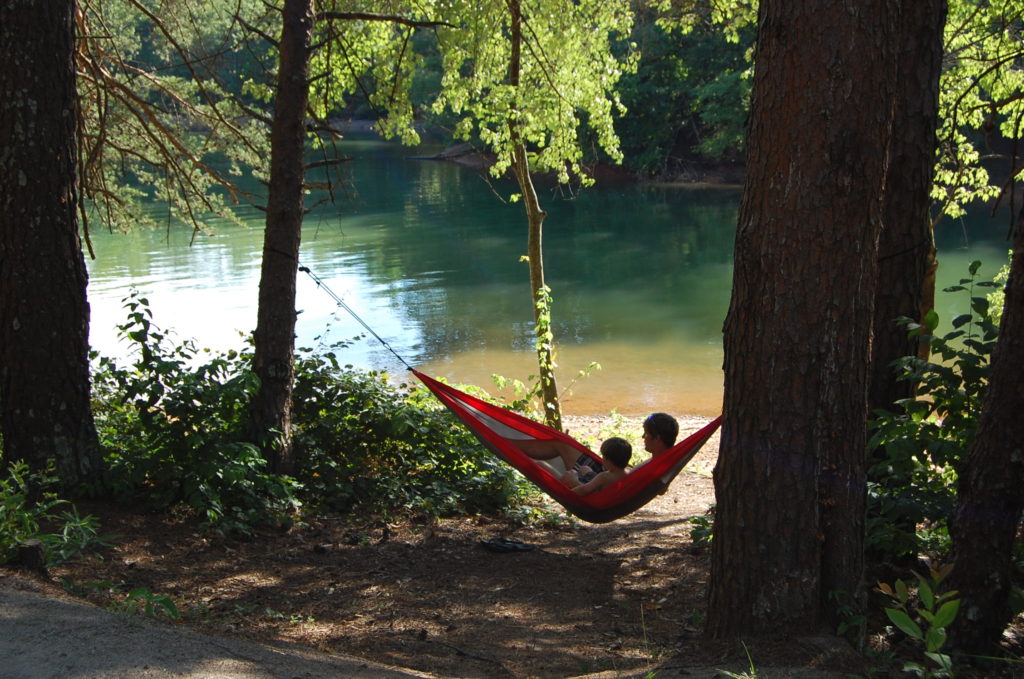 Last week, we had a successful second outing in our RV. We traveled to another local campground situated on Lake Lanier that was only a 30-minute drive. These mini-trips are great as we learn more and more about RVing and how our rig works.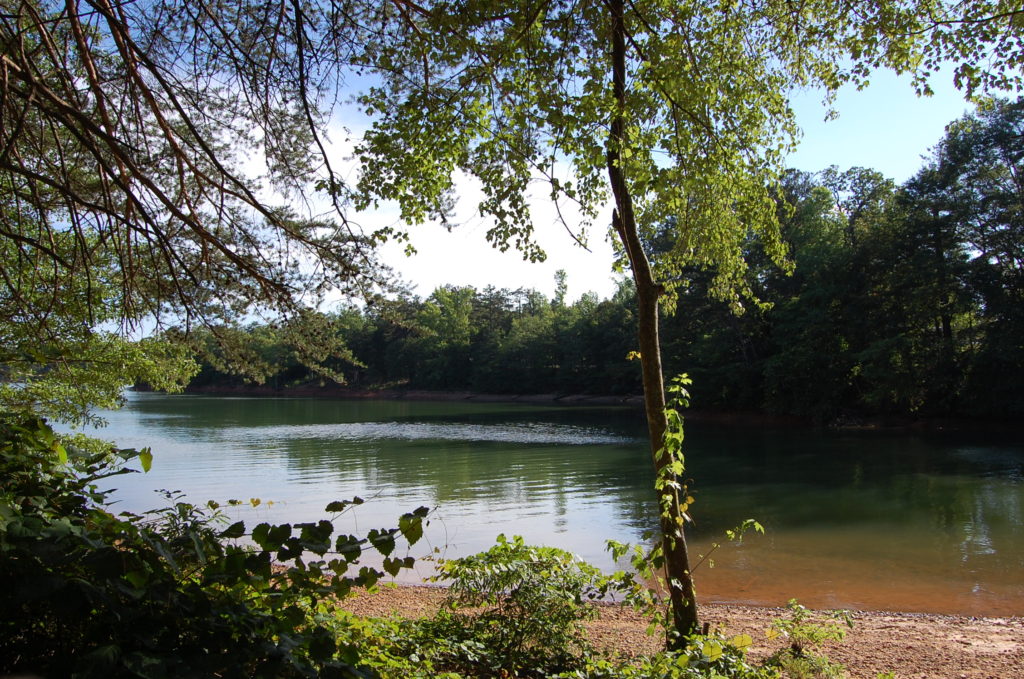 We had some towing issues with the dually truck creeping up a couple hills on the way there, but we made it to Bolding Mill Campground in Gainesville, Ga., and are taking the truck into a diesel shop to get it checked out. Fingers crossed all is good because I am already itching to go on another trip!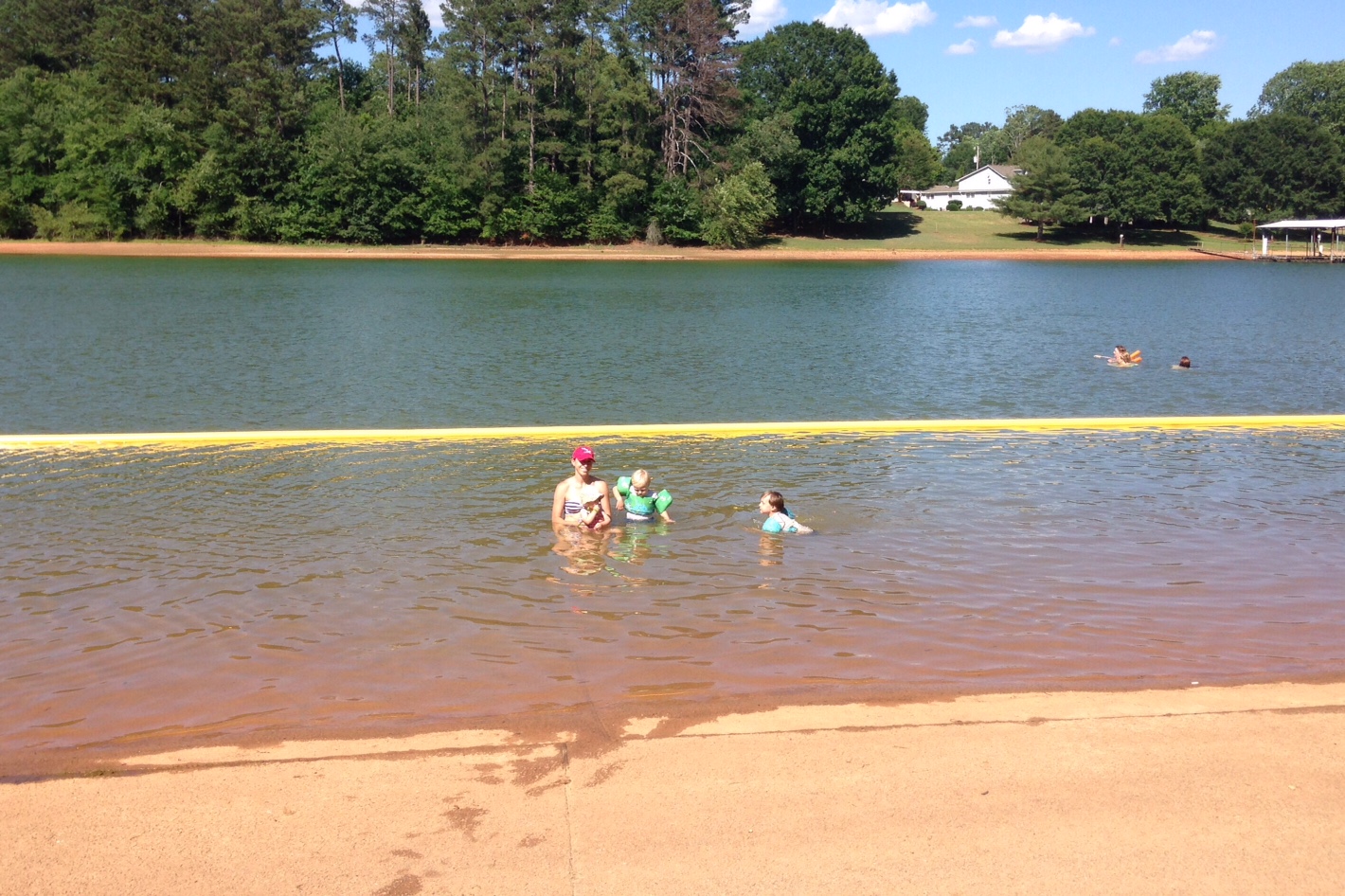 I can remember going to Bolding Mill as a child and swimming at the lake beach that has a concrete floor. It seemed so big in my mind, but as an adult didn't quite compare to my childhood memories. We spent a hour one afternoon swimming at the concrete beach, but the rest of the time swam at the rocky beach just a few steps down from our RV site because of convenience.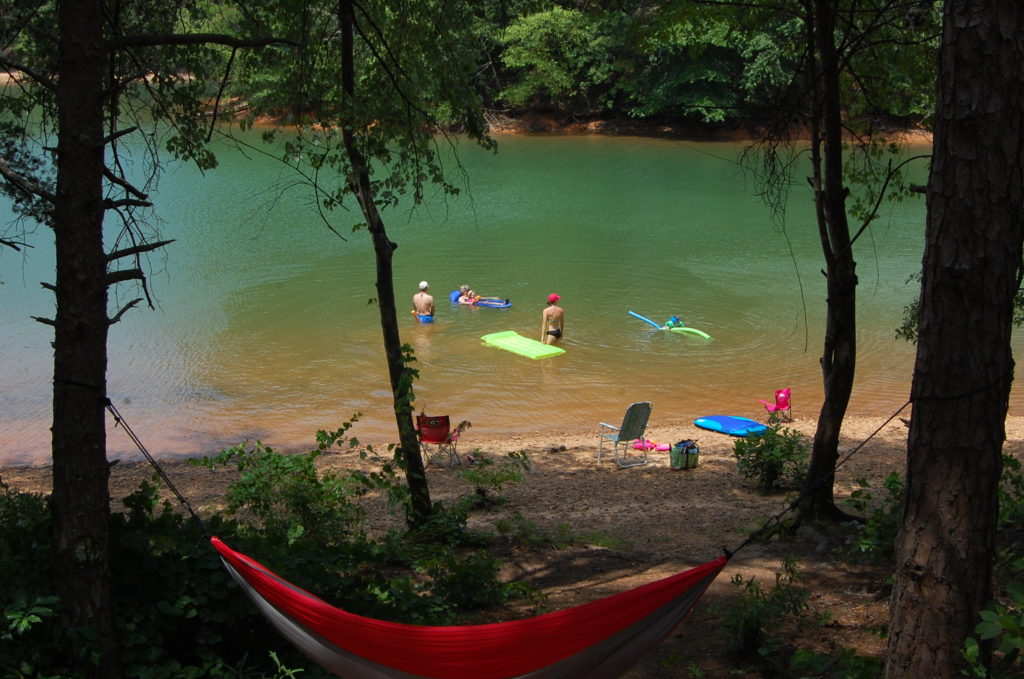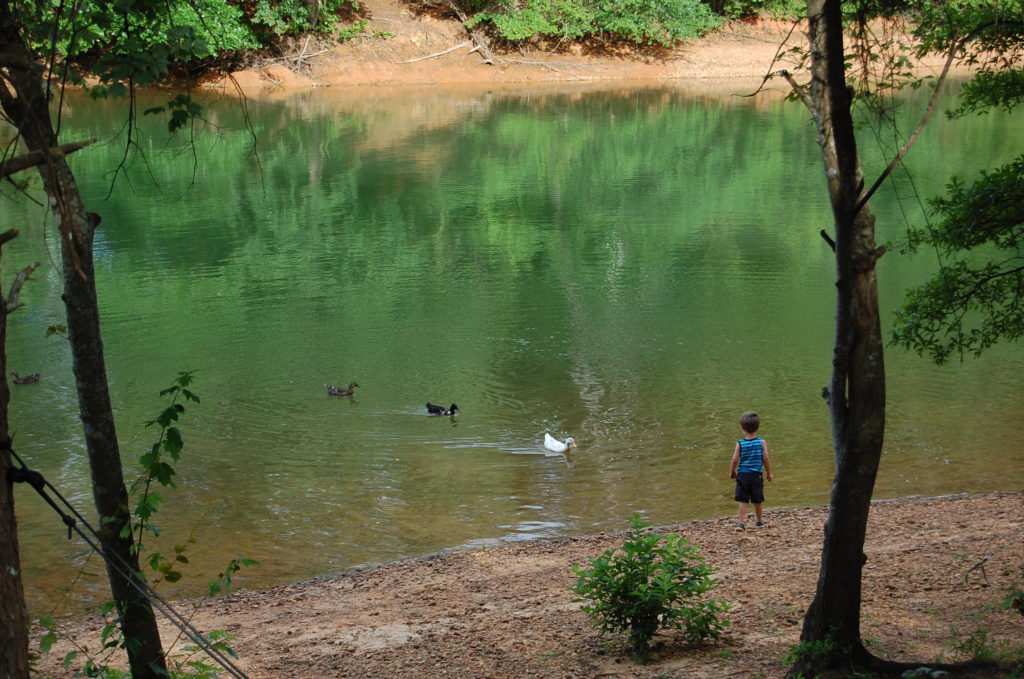 We couldn't have asked for a better camp site. It was shaded, spacious, semi-private and had quick access to a secluded cove. The kids swam, splashed, threw rocks in the water and threw rocks at the ducks in the cove. One evening, they played with three little girls from a neighboring campsite and had the time of their lives.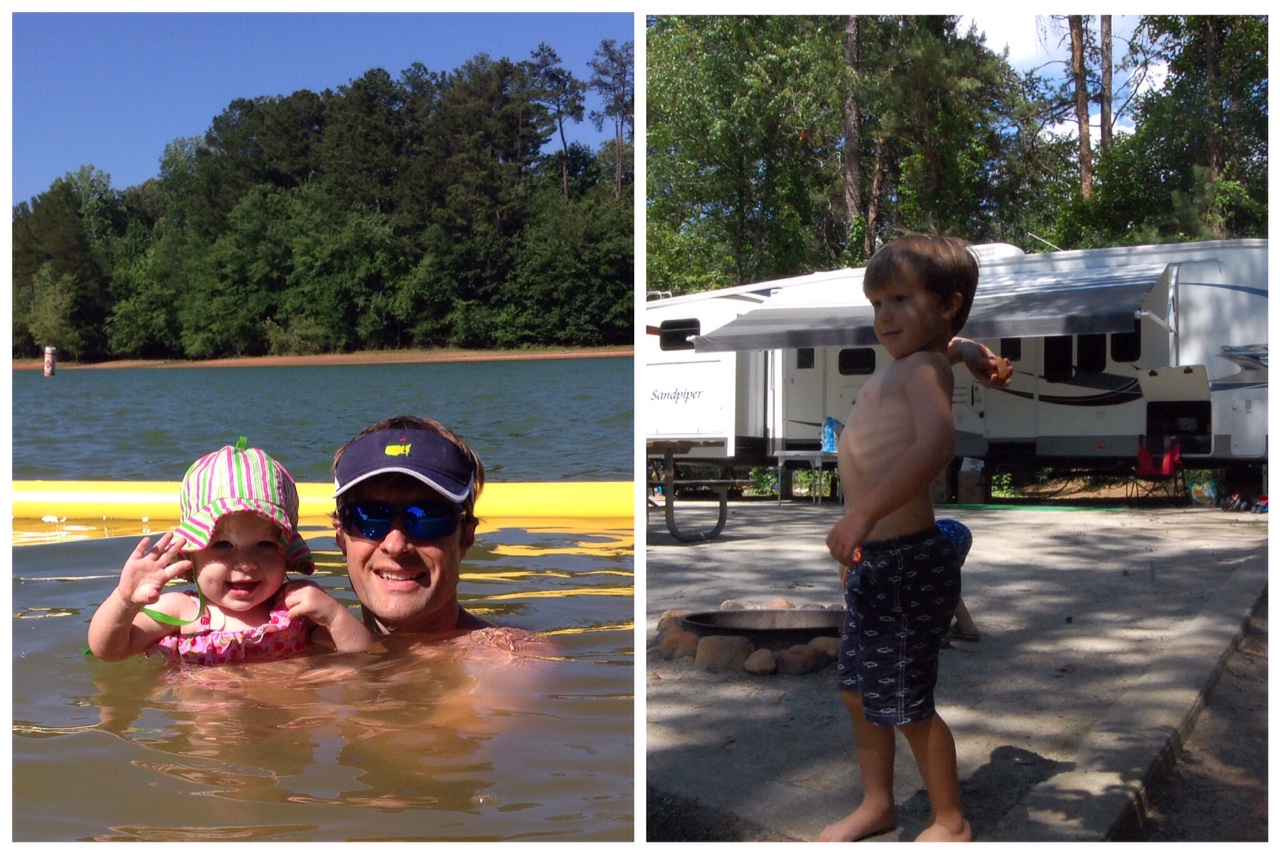 When they weren't in the water, the kids played at the old but functional playground, hiked a shaded trail to a pier and played with the campsite rocks and firepit (which we did not use). Apparently, all they need to be happy are plastic cups!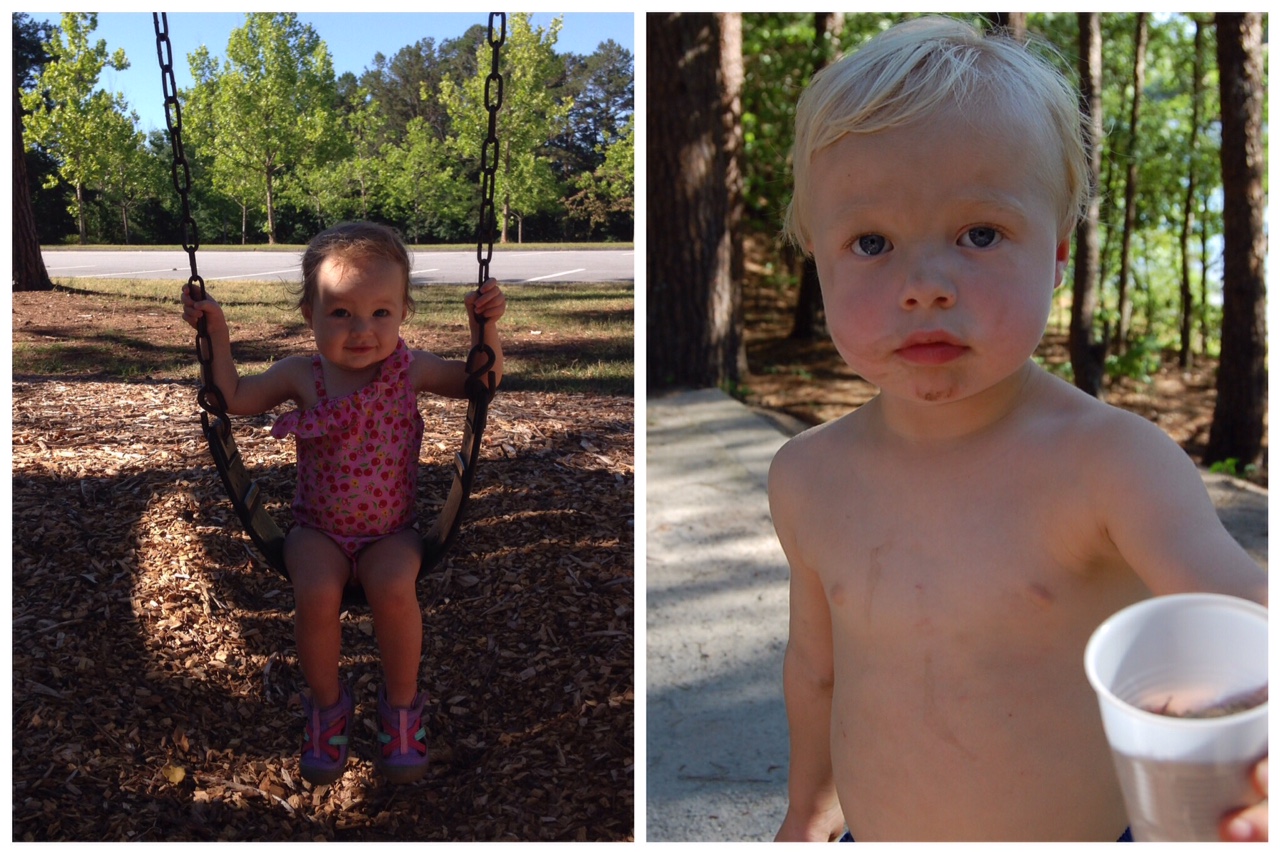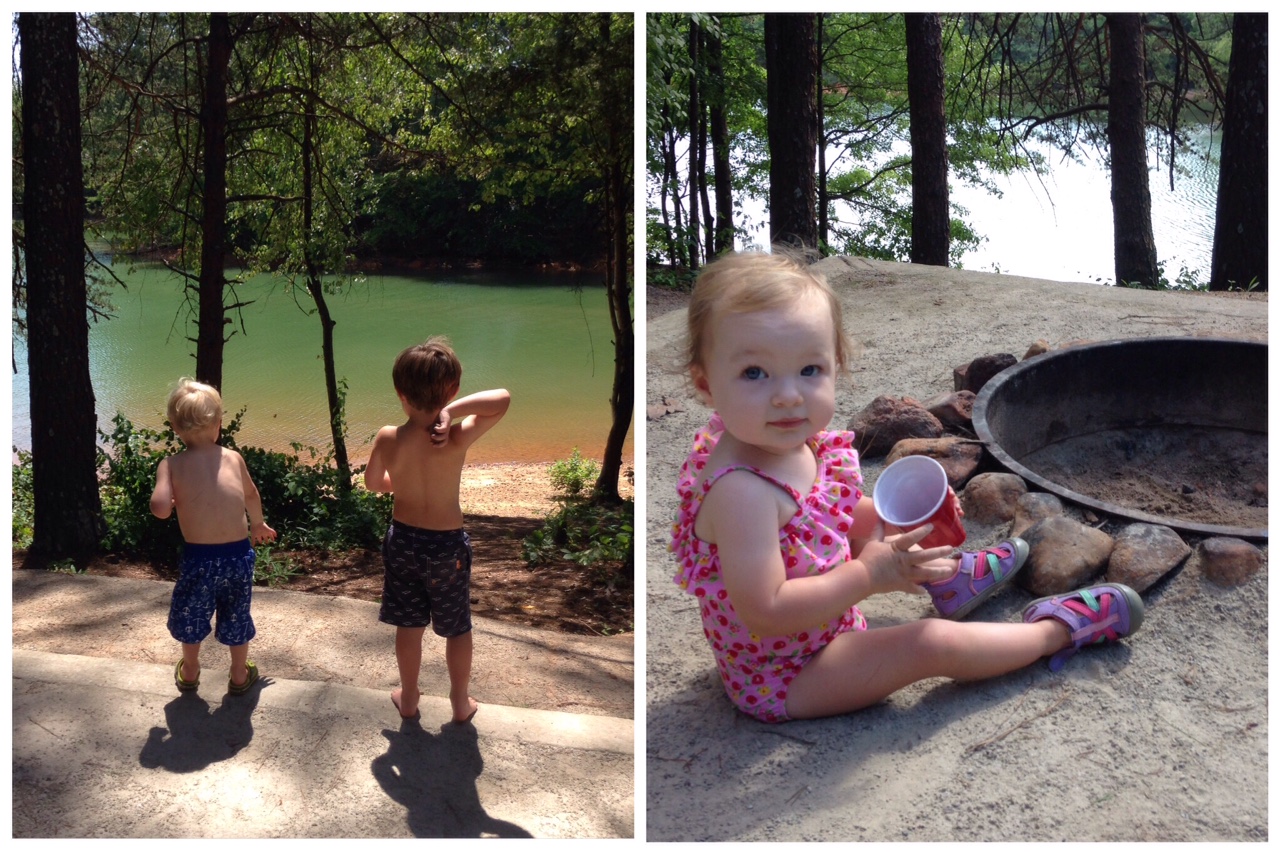 We ate well–as always–but I'm considering going beyond meal planning and doing more meal prep for our next trip. Anything to make dinner time a little faster as we are usually busy exploring until the last minute and the kids are starving all of a sudden.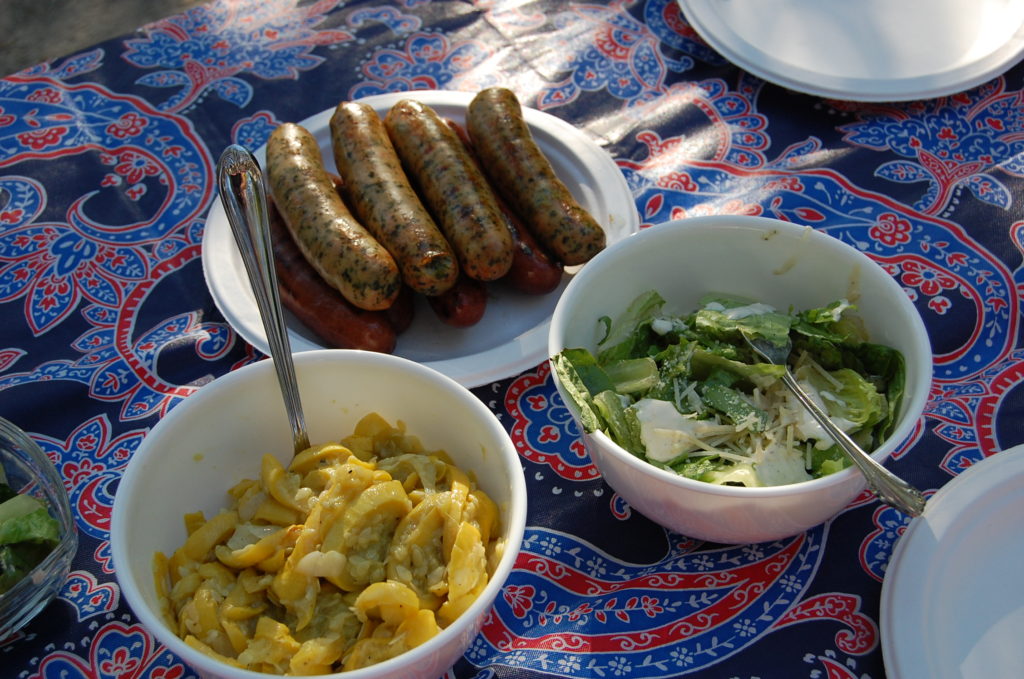 Review of Bolding Mill Campground
Overall, we loved Bolding Mill Campground. Sometimes, older more established campgrounds are nice because they offer more mature vegetation and accompanying shade (unlike newer campgrounds such as Don Carter State Park). Bolding Mill also has numerous lakeside campsites, which would be perfectly scenic as you sip your morning coffee outside. (The only problem is we are never leisurely sitting down thanks to our little ones.) The sites are also spacious, shady and fairly private–as the neighboring sites beside us were divided by trees. And the staff was available and super helpful. As we were packed up and headed for our first dump (ever!) on the grounds, all park attendants–not just the ones on duty–came to help us figure things out. It was great to have seasoned RVers walk us through the steps the first time.