Last summer, my husband and I decided to get rid of a lot of our stuff, sell our house and buy an RV to travel the country with our three young kids before our oldest begins kindergarten in August 2017. It took us nearly a year to line up all the details before we sold our house, found a temporary home base and purchased our very first RV.
Before deciding to RV, I had no idea there were so many model variations on the market: motor coaches, motorhomes, camper vans, pop-up campers, travel trailers, fifth wheels and toy haulers. During the past year, we've done our research. We've visited RV dealerships, RV trade shows and local campgrounds, and reached out to many RVing families to ask their advice on the best RV type for a traveling family.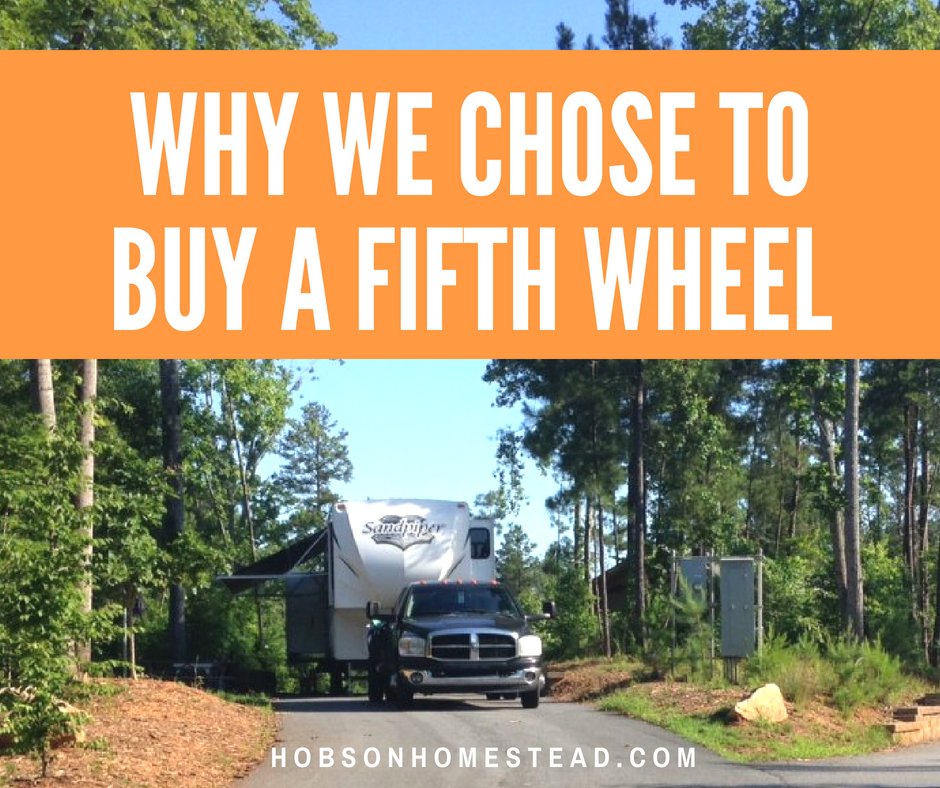 Narrowing Our Options
To find the right RV type for us, we knew the first step was narrowing down all the options. For starters, we crossed camper vans and pop-up campers off our list. These types of RVs seemed more suitable for less people or shorter trips with stable temperate climates where you can live outside 90 percent of the time.
Soon after, we ruled out any drivable RVs such as Class A motor coaches and Class B and C motorhomes. We didn't like the idea of being out of our sleeping quarters should the transmission need replacing or other repairs need to be made. More than that, we wanted to be able to park our RV and hop in a vehicle to sightsee or run errands. Personally, I also felt more comfortable strapping three car seats into a vehicle than a motorhome. Safety first!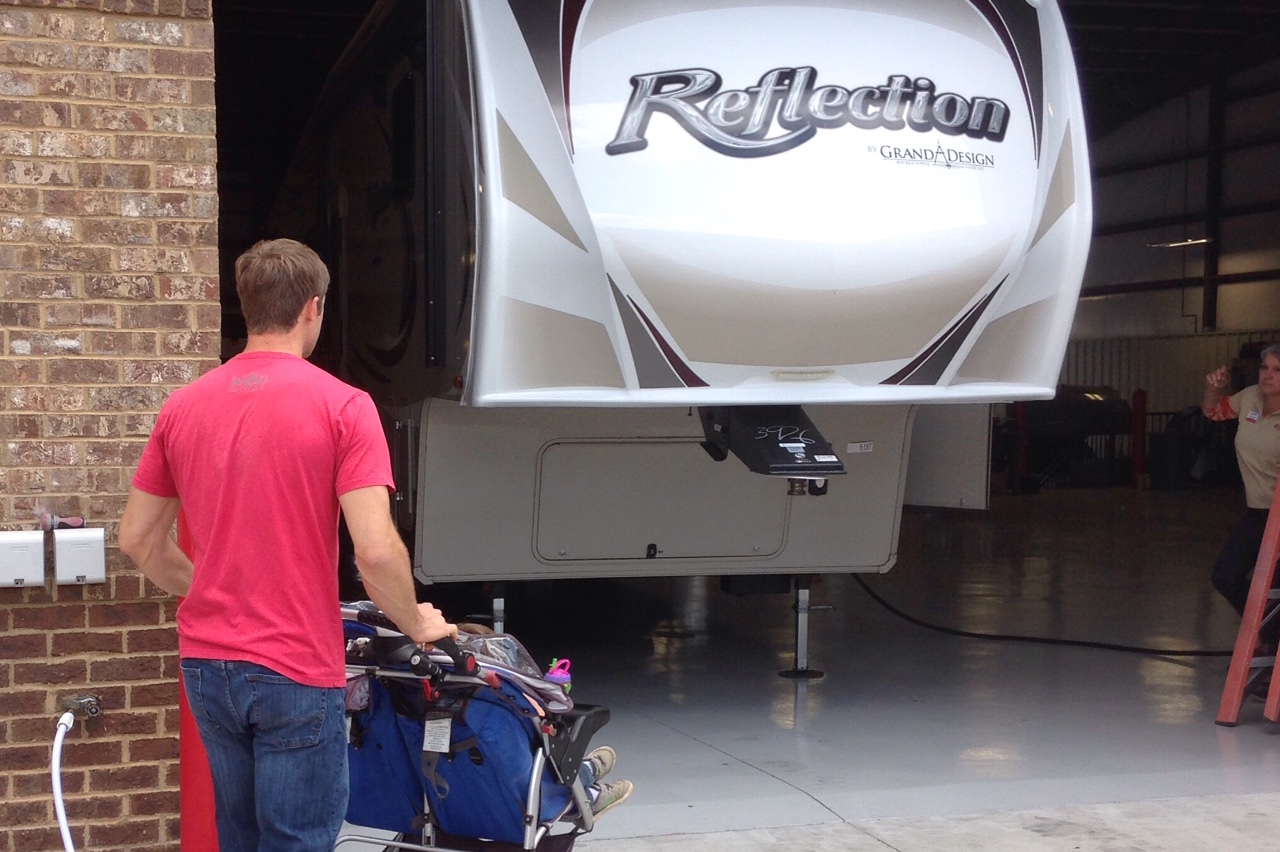 So early on in the decision process, we narrowed down our list to the towable RV options: travel trailers, fifth wheels and toy haulers. During our first visit to an RV dealership, we quickly ruled out toy haulers because we wanted a bunkhouse with heating and air, as well as built in storage. And considering all our toys are currently child-sized, the space dedicated to a toy hauler didn't make sense for us. So we ventured over to look at fifth wheels, but were overwhelmed by their size and couldn't imagine towing one.
Related: Tips for Planning an RV Road Trip Route
We then began to look more in depth at travel trailers, which are lighter and generally cheaper. We loved the affordability and we heard that the smaller size and length makes traveling more nimble and gives you greater accessibility for unique camping situations.
But once we stepped inside a travel trailer on the lot, my husband immediately knocked his head on the light fixture above the kitchen table. Turns out, travel trailers aren't the most accommodating RV for taller people, especially those over 6'2". We toured a couple travel trailer models with barreled ceilings, which helped to expand the height a bit, but it wasn't enough of a selling point considering we are planning to RV more than half of the next year.
Fifth Wheel for the Win
We circled back to fifth wheels and found some new and used options that fit within our price range. Although fifth wheels are bigger and more intimidating to tow (at least if they're 41 feet long like ours), we realized that a roomier floor plan with two slide-outs in the bunkhouse would best accommodate our three little ones.
Though our plan is to spend the majority of our time outside exploring and not in the RV, it's not quite that cut and dry for our family. Our kids still nap. Our kids still get sick often. Our kids still wake up at the crack of dawn. Our kids are still so young that we have to keep a close eye on them all the time. So for us, having a larger RV that would accommodate these variables was our best option.
Besides working better as a family setup, we also chose our fifth wheel because it gives my husband more privacy for working while we're on the road. It also offers more storage and more headspace for taller people, is easier to maneuver due to the fifth wheel hitch and generally has a smoother towing experience.
We are admittedly RV amateurs, but couldn't be happier about choosing a fifth wheel bunkhouse for our family travels.
Wondering which RV you should buy? Read my post comparing fifth wheels and travel trailers, which I compiled after reaching out to several seasoned RVing families.