Last week, we took a three-night trip to the north Georgia mountains to enjoy our first taste of RVing in the fall. We wound up and over small mountains to get to our RV park, and I tried to focus on the beautiful foliage during the drive instead of the motion sickness that began to set in. Thankfully, none of my kids seem to have inherited this trait (yet).
We stayed at Enota Mountain Retreat, an RV park nestled in the mountains in Hiawassee. The weather was unusually warm when we arrived, and the kids enjoyed the playground and in-ground trampolines while we set up our campsite.
It's hard to describe, but seeing the leaves change to vibrant shades of red, yellow and orange lightens my heart, sharpens my senses and invigorates my spirit. And though it's doubtful that anyone would ever use the word giddy to describe me, giddy is what I felt as I looked around our campground to see myself surrounded by all the facets of fall.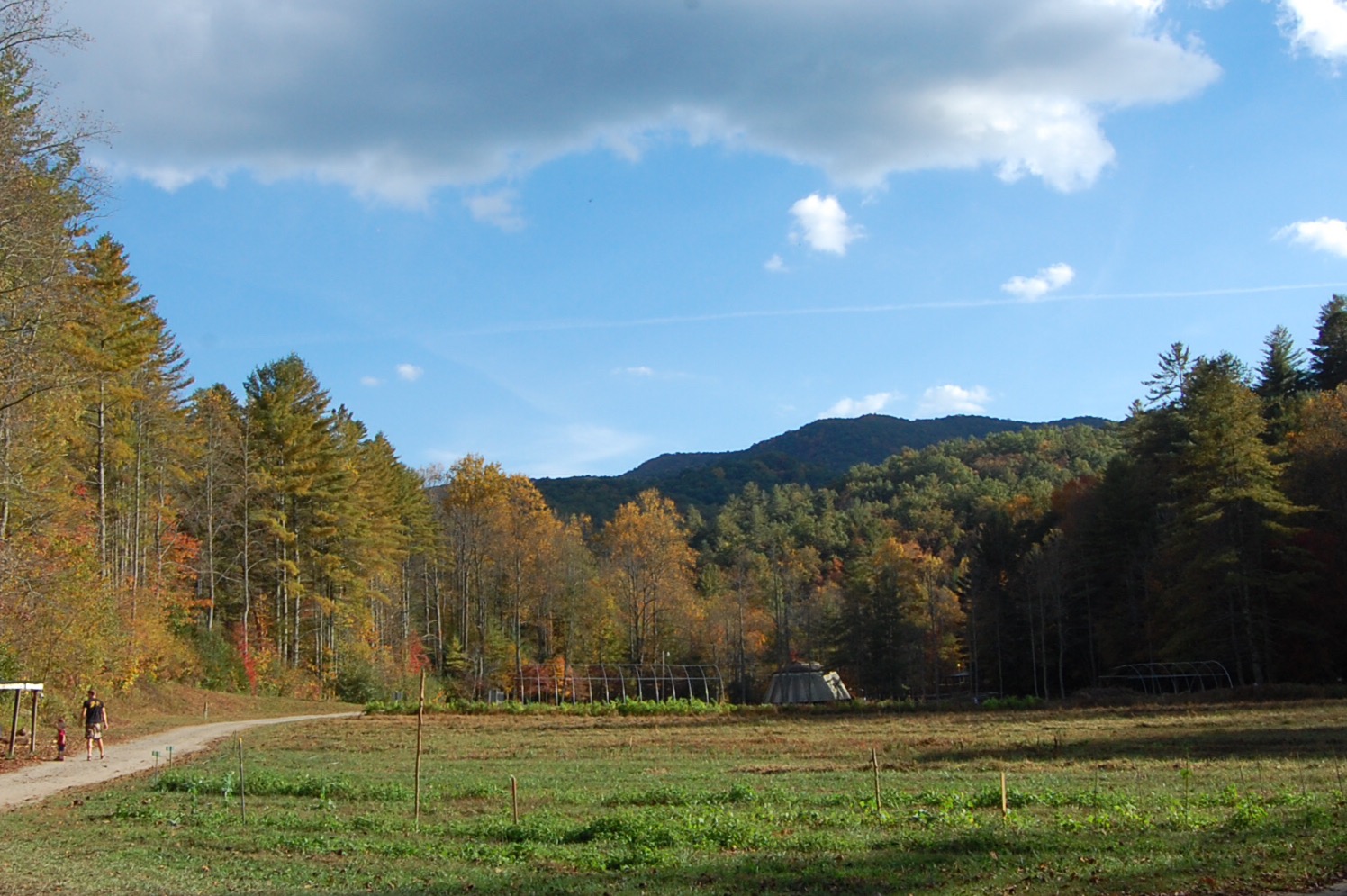 After we hooked up and unpacked the RV, we walked through the family camping area and organic garden to the farm for a tour.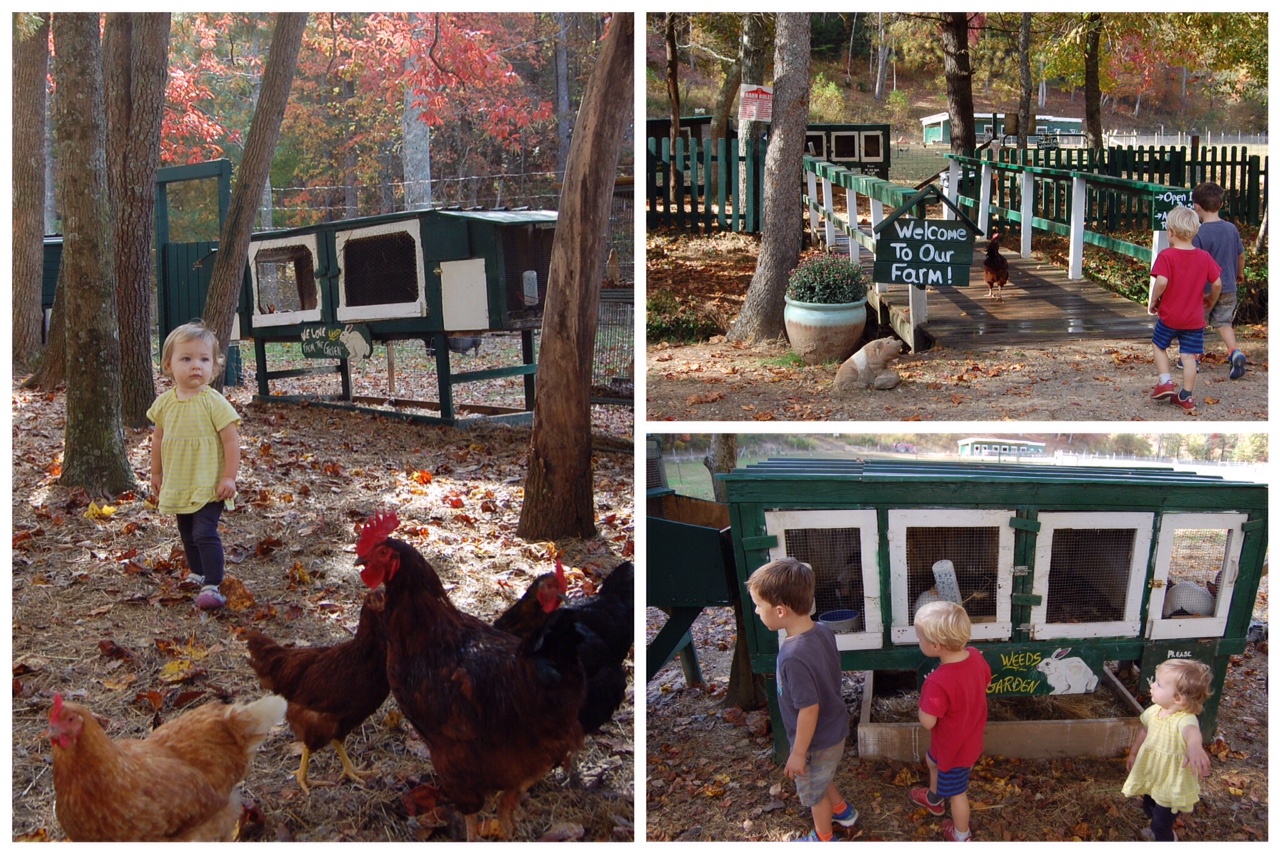 We were welcomed by the chickens, who were a bit dissapointed we didn't come bearing any feed. We watched the large sow from the safety of a fence and the kids even got to pet a bunny, which Scarlett wanted to snatch from my hands and run away with.
At one point, we walked into a fenced area containing goats, but within seconds the Rowdy boys jumped into our arms and would not be put down. The goats were too friendly for their liking, and I can't really blame them since the goats were their height and kept nipping around looking for food.
So we carried all the kids until it was time to harvest eggs from the chicken coop. Scarlett insisted on carrying an egg too, but you might have guessed she dropped it after a couple minutes and all tour-goers gasped at the same time. Yes, we Hobsons have a knack for garnering lots of attention wherever we go.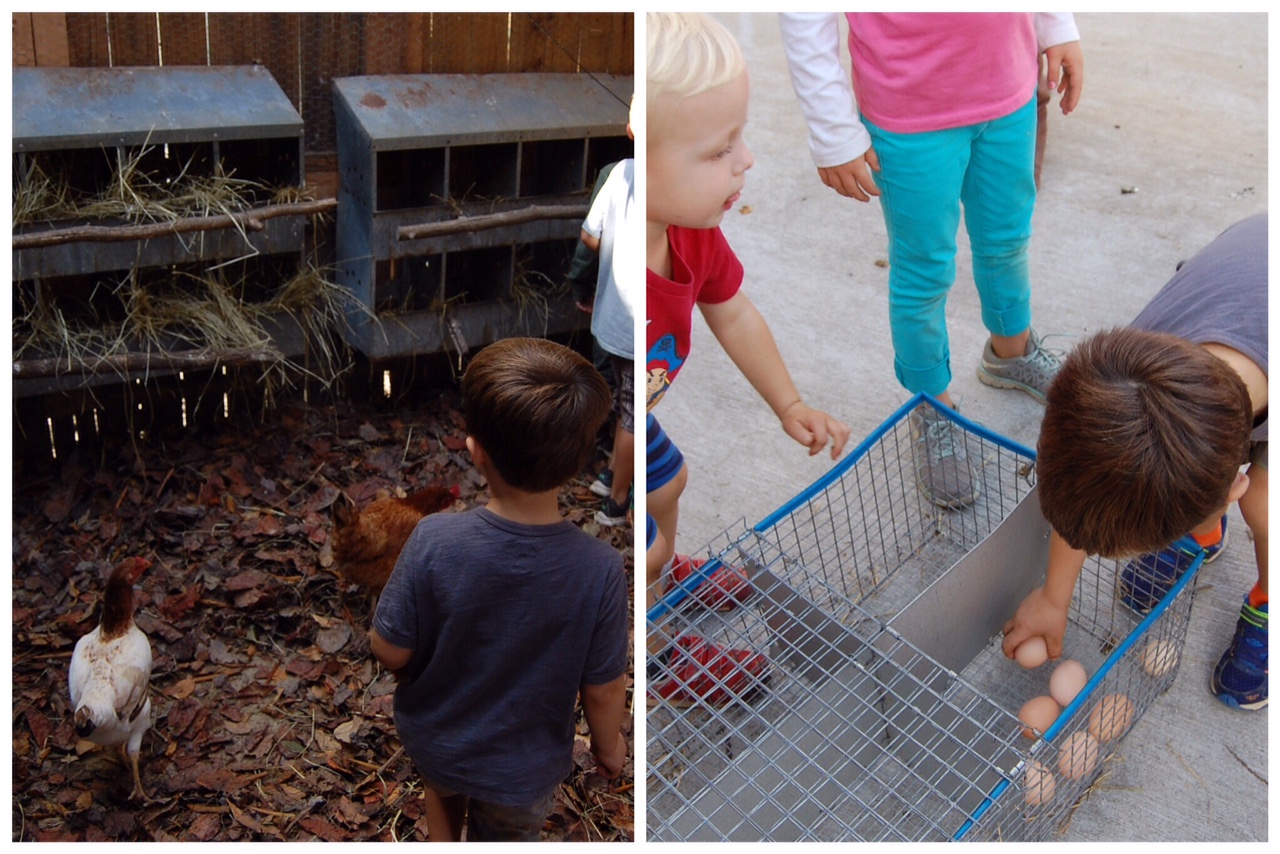 Overnight, the temperature plummeted and the winds picked up. Luckily, we were prepared with lots of layers and heavy blankets. Despite the weather, we ventured to Brasstown Bald on a whim after we headed out Friday morning to refill our propane tanks. Even though it is the highest point in Georgia (4,784 feet above sea level) with claims that you can see tall buildings in Atlanta on a clear day, we could barely see 10 feet in front of us at the overlook due to the heavy fog that had set in. But that didn't stop the kids from enjoying the museum at the top, viewing exhibits on local culture, geology and wildife.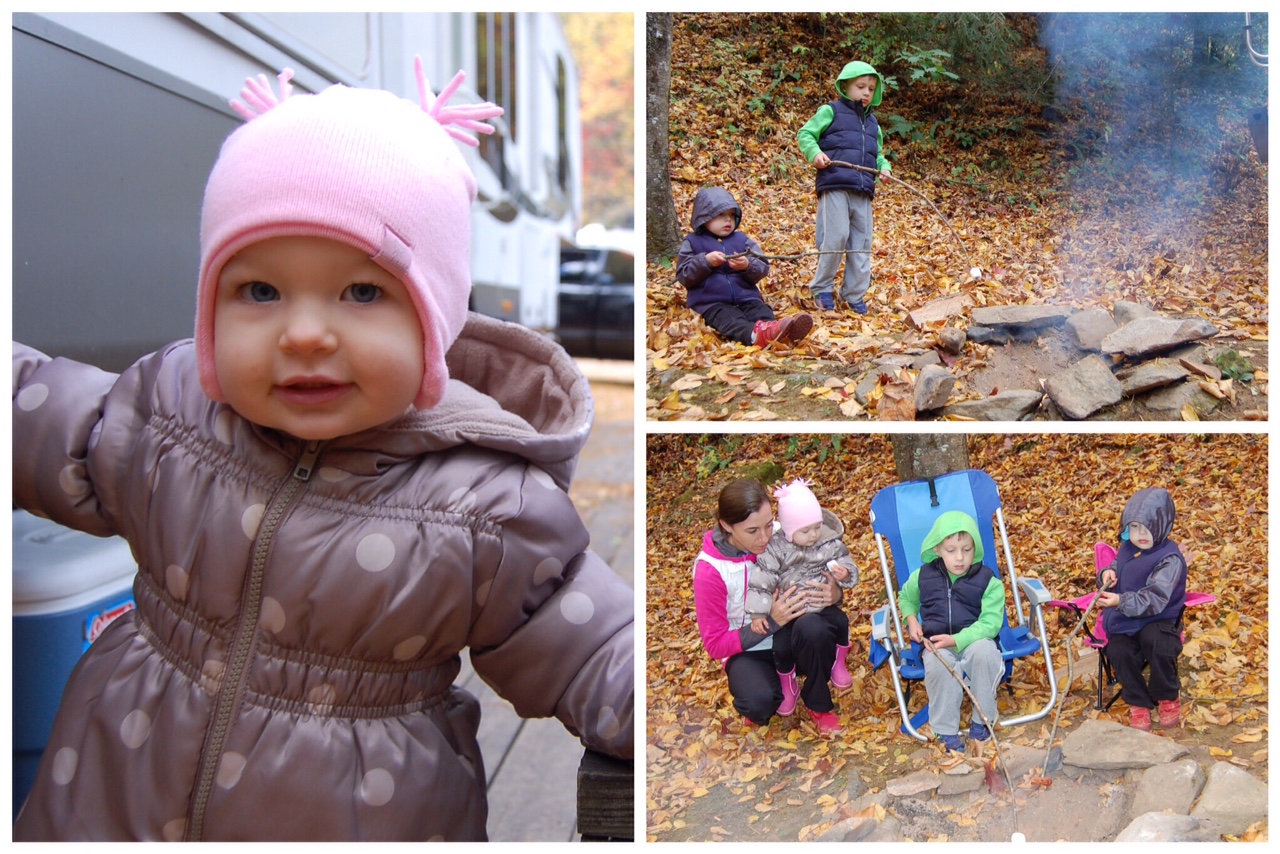 Late that afternoon, as the wind was so intense the kids couldn't play at the playground, we did the only thing we could think of; we made a campfire. James Michael roasted marshmallows, Scarlett just stuffed marshmallows into her mouth straight from the bag and Beau roasted his special hotdogs in the campfire.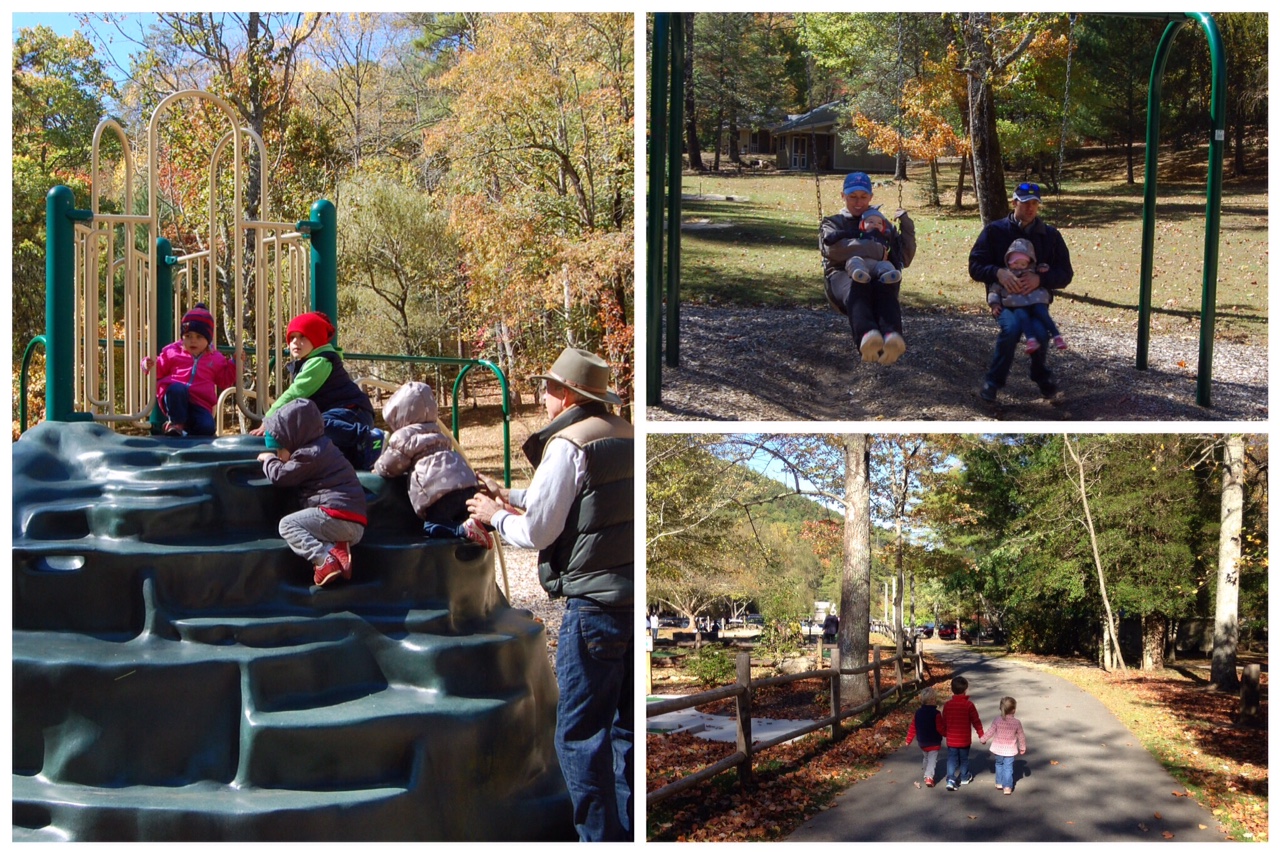 Saturday morning, we drove to nearby Vogel State Park in Blairsville. I grew up staying in cabins at Vogel every spring and fall for 18 years. Some of my fondest childhood memories come from those trips where we spent time with 10 other families from our church. We hiked around the lake and parts of Blood Mountain together, ate meals together at the pavilions, sat around the campfire together and played our hearts out as little kids. I was so grateful to be able to share just a glimpse of Vogel with my kids for the day.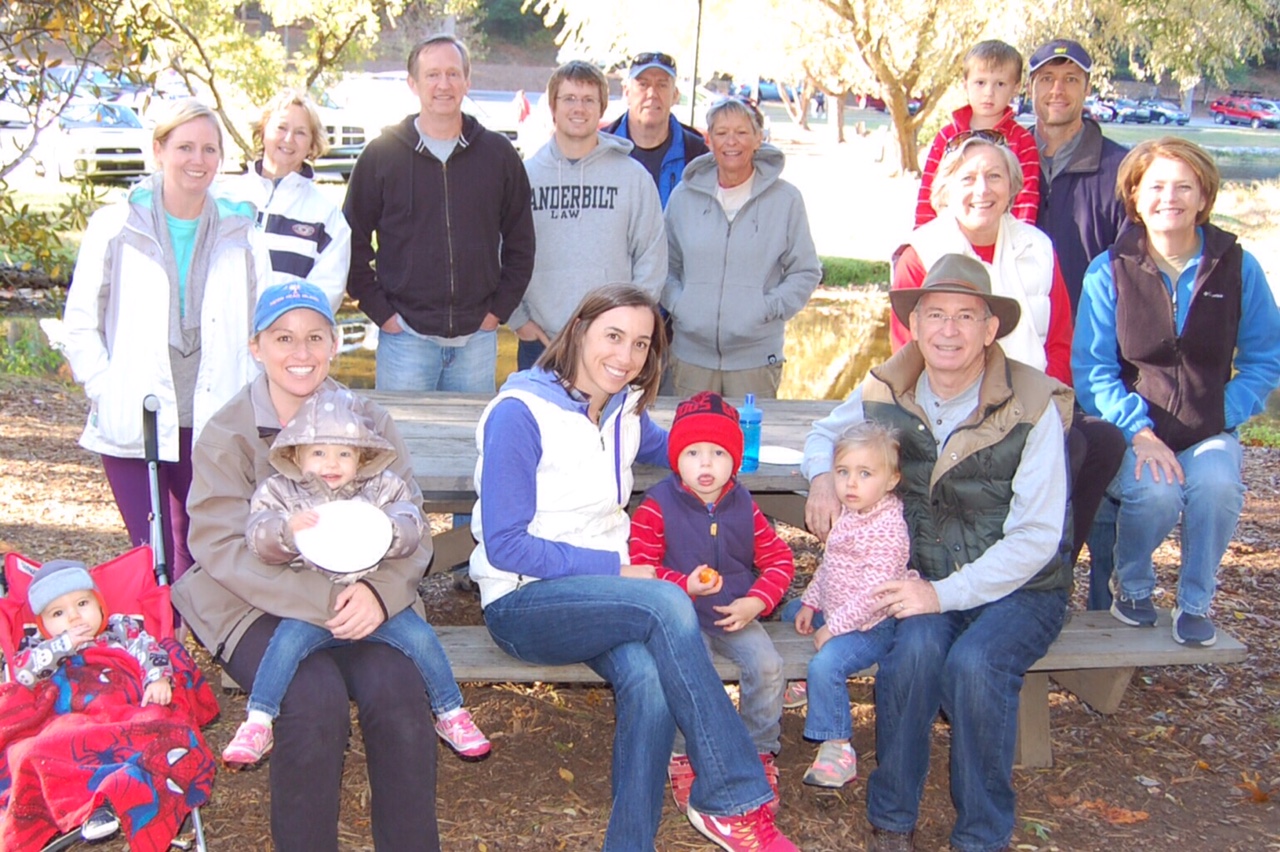 A few original Vogel families and their grown kids showed up for the day, which was quite cold and windy in the morning but warmed up nicely after lunch. My Rowdy boys got the chance to hike around the lake and spend the entire day outside running around carefree (well, except for that one time JM tried to run off proclaiming he was going home). Looking back on my childhood, I feel very privileged to have grown up surround by such great people.
At this point, I have no sure answer for what our lives will look like a year or two from now. I'm not certain we'll have our RV; I'm not certain of where James Michael will attend kindergarten; I'm not certain of the next step for James' business; I'm not certain we will even live in Georgia.
But what I do know is that I love my home state. I love the weather and the proximity to both the beach and the mountains. I love the Southern food and open-arms hospitality. I love having my village nearby for fun and for support. Whatever God has planned for the future for us Hobsons, I pray that we will wind up back in Georgia, where our past roots are sown and firmly planted.