This post was sponsored by Nature Made® as a part of an Influencer Activation for Influence Central.
As we are navigating the waters of immune disease with my middle child, I have spent so much time researching treatment options, connecting with moms in similar situations, posing questions on forums, hunting down safe foods and cooking special meals, worrying about how hard his life will be managing a chronic disease and stressing about the next steps for treatment.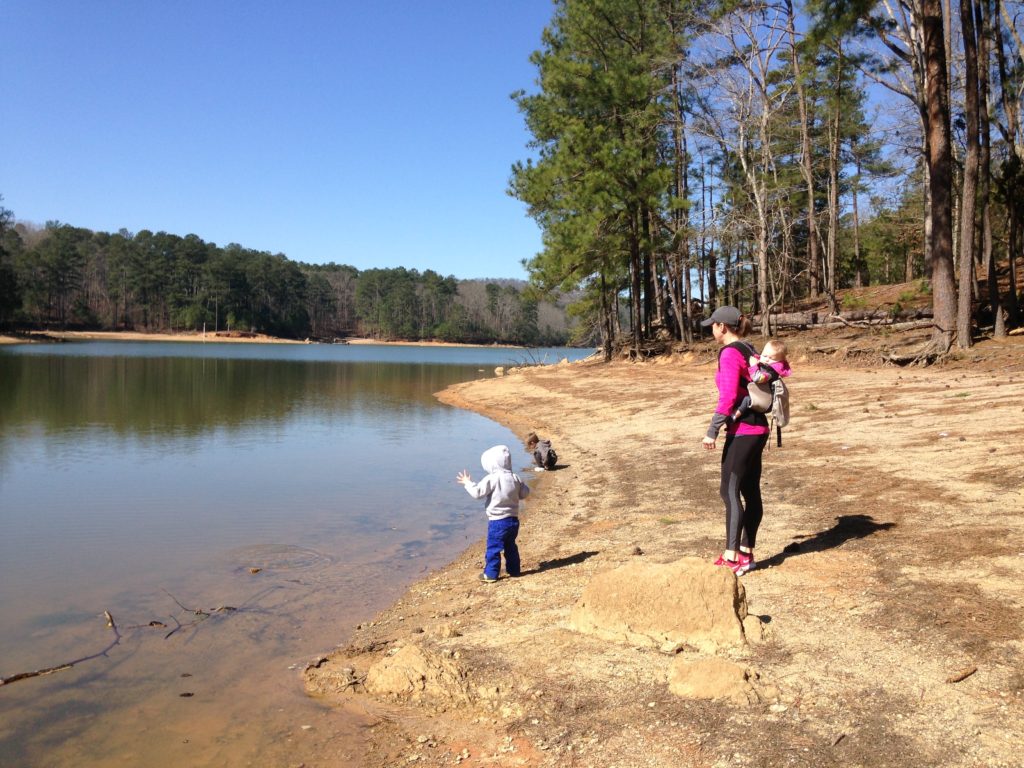 And in the meantime, my own health has taken a hit. Yes, I still work out and eat fairly well (except for that nagging sweet tooth), but the stress has piled on slowly and surely the past few months because….well, because I'm Mama, and we attempt to bear the weight load for our children so they don't have to.
So because I need to be on my A game roughly all the time with three little kids, I've made some changes to my own health to get back on track so that I can effectively be my son's biggest advocate and so that I can not just survive but thrive parenting three kids ages four and under.
Healthy Changes
Lately, I've made a point to get outside more, enjoy the changing fall weather and let the dishes sit in the sink (at least until dark). I've also tried to reset my attitude daily, reminding myself to take deep breaths and attempting to be more patient with my kids. Even though baking is my go-to stress reliever, I've refocused that energy to cooking healthy comfort meals instead. And I've also stocked the medicine cabinet with vitamins, supplements and various homeopathic remedies.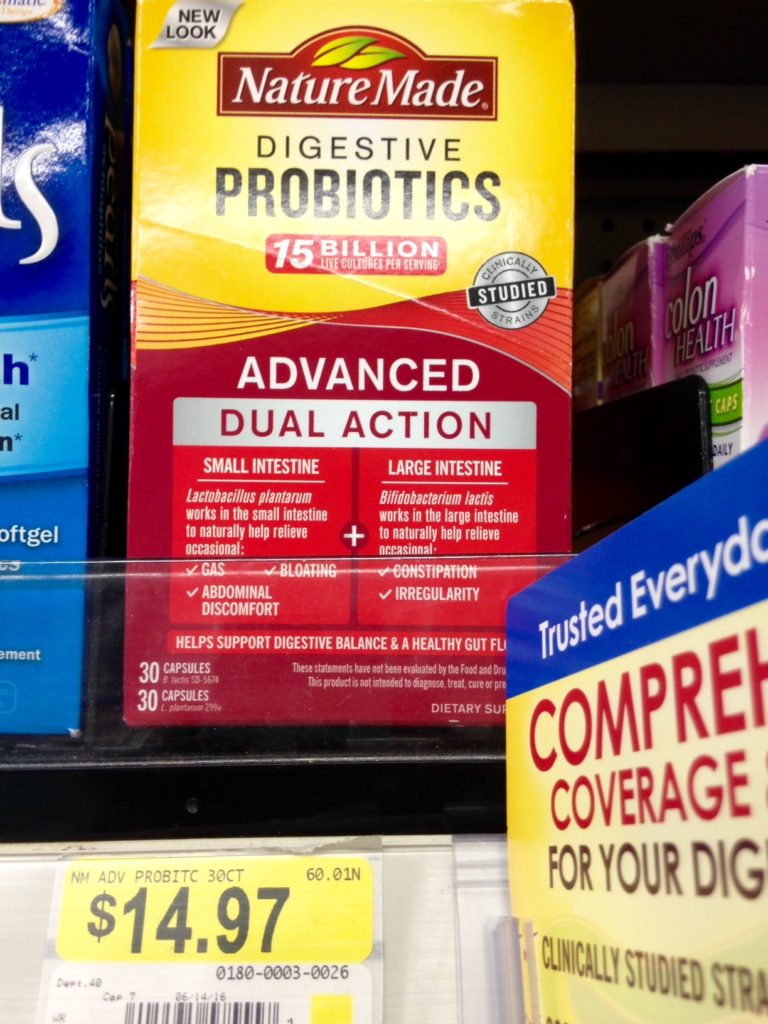 A couple weeks ago, I headed to pick up some Nature Made® Probiotics at my nearby Walmart SuperCenter as the tagline of "everyday low prices" kept playing in my head. After a quick search of this particular probiotic on my phone, it was quite clear Walmart had the cheapest price compared to other well-known retailers. Despite the plethora of supplements on the shelves, Nature Made® Probiotics were easy to find thanks to the little signs jutting out from the aisle touting all the benefits these digestive probiotics.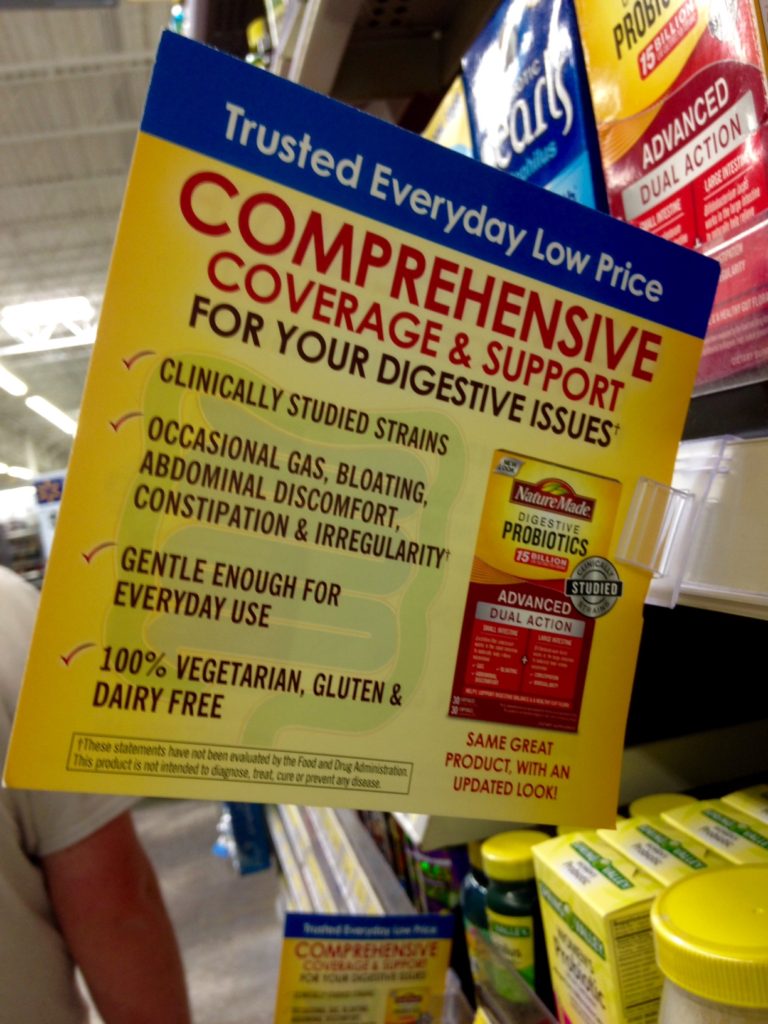 So why was I drawn to this particular supplement? Besides the fact that Nature Made® is the #1 Pharmacist Recommended brand for many key dietary supplement categories, I love that this supplement helps to support digestive balance and a healthy gut flora.†
Though I eat a fairly healthy diet, it's far from perfect. I drink coffee daily, have a huge sweet tooth and consume gluten on occasion. None of these tendencies are doing much to promote a healthy gut, I know. But even more than my appreciation of Nature Made® Probiotics for targeting digestive health, I also personally believe that a healthy gut is tied to overall bodily health. So by taking probiotics and building (or rebuilding) healthy gut flora, I'm setting myself up for a healthier life.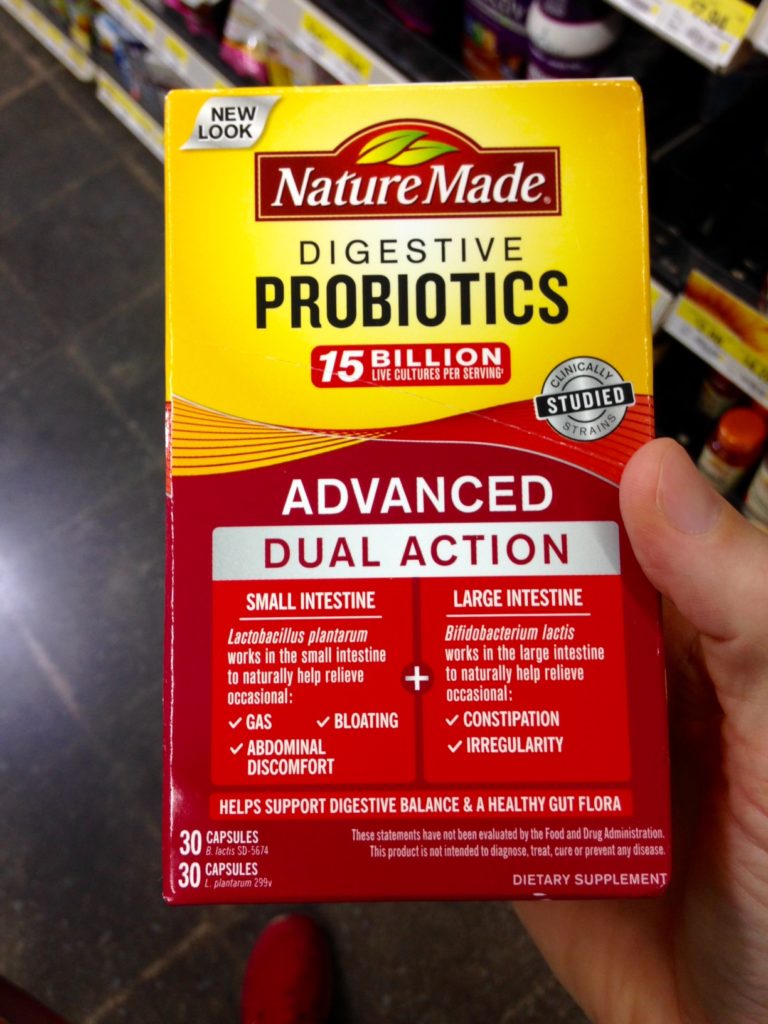 Even if probiotics don't interest you, Nature Made® has a variety of vitamins, minerals and supplements to help support nutritional gaps ranging from digestive support, heart health and function, energy metabolism, women's health and more.†

If you're looking for motivation and tips around your specific health goals, visit healthyhabitbuilder.com and join the Nature Made® Healthy Habit Builder program.
Nature Made® Probiotics are available at Walmart SuperCenters. For more information on Nature Made® vitamins and supplements available at Walmart, visit the Nature Made® Retailer Hub. Also, be sure to enter the sweepstakes on the hub for a chance to win one of 60 $50 Walmart gift cards (no purchase necessary).
*Based on the 2016 U.S. News & World Report – Pharmacy Times Survey.
†These statements have not been evaluated by the Food and Drug Administration. These products are not intended to diagnose, cure, treat or prevent any disease.