Several attractions near Gainesville, Georgia, offer family-friendly memberships to make visiting your favorite spots easy and affordable.
Visiting kid-friendly attractions with your family can get expensive—especially the more kids you have. But several attractions near Gainesville, Georgia, offer family-friendly memberships to make visiting your favorite spots easy and affordable. Most of these attractions require only a handful of visits to get your money's worth of the annual membership fee. And most of them also offer more than one activity for kids as well as special seasonal events.
So local friends, if you're looking for fun activities for your bunch, check out my list of family-friendly memberships near Gainesville, Georgia.
Family-Friendly Memberships Near Gainesville, Georgia
Atlanta Botanical Gardens, Gainesville Campus
We have loved using the family plus annual pass to the Gainesville Botanical Gardens the past three years. For a family our size, you pay off your membership in just a couple visits and the garden is great for visitors of any age. In the summer, we frequent the weekly storytimes, where a garden volunteer reads stories to kids at different spots throughout the garden. We're also a huge fan of special kids' events, such as Goblins in the Garden. Members also gain access to art classes, discovery station days and performances from storytellers, magicians, puppeteers and musicians.
Plus, early this summer the Gainesville Campus will open its highly anticipated children's garden. There will be several hands-on areas for treehouse climbing, building a fort, boulder climbing and more. I'm taking my kids for a sneak peak just before it opens and can't wait to report back.
Annual Family Membership: $109 for two adults and all their children, $139 for family plus one caregiver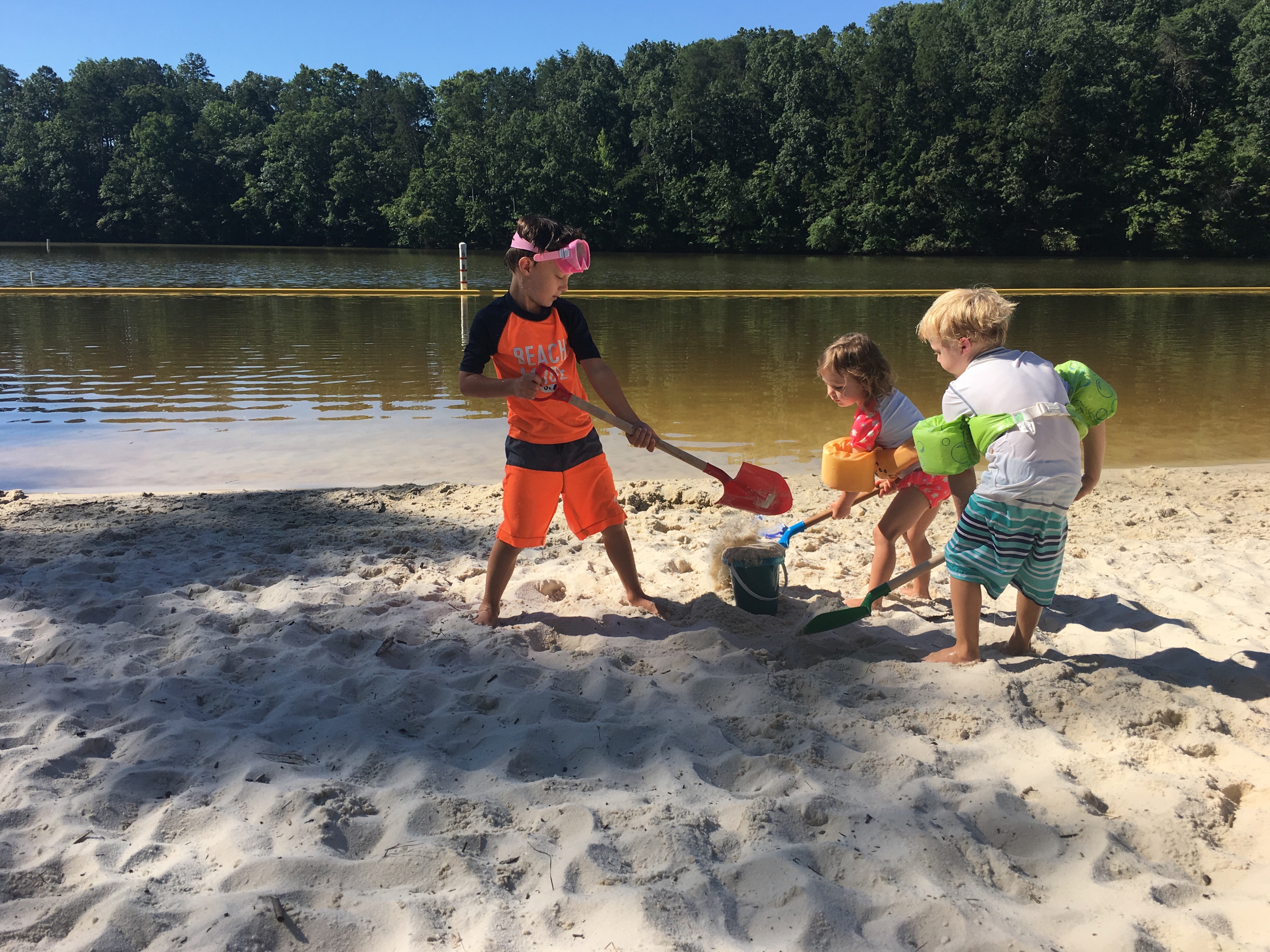 If your family loves being outdoors, a park pass might be the right option for you. Most state parks charge a $5 entrance fee per day, so you'd need to be state park hopping at least 10 times a year for the $50 annual park pass to make sense. Don Carter (pictured above) is one of our go-to state parks. It has a great white-sand beach for summer swimming, as well as shorter hiking trails that are great for kids and plenty of shoreline for fishing. You can also kayak, paddleboat or aquacycle seasonally. If you're into family camping (we aren't quite there yet!), then a park pass is a great deal for your family.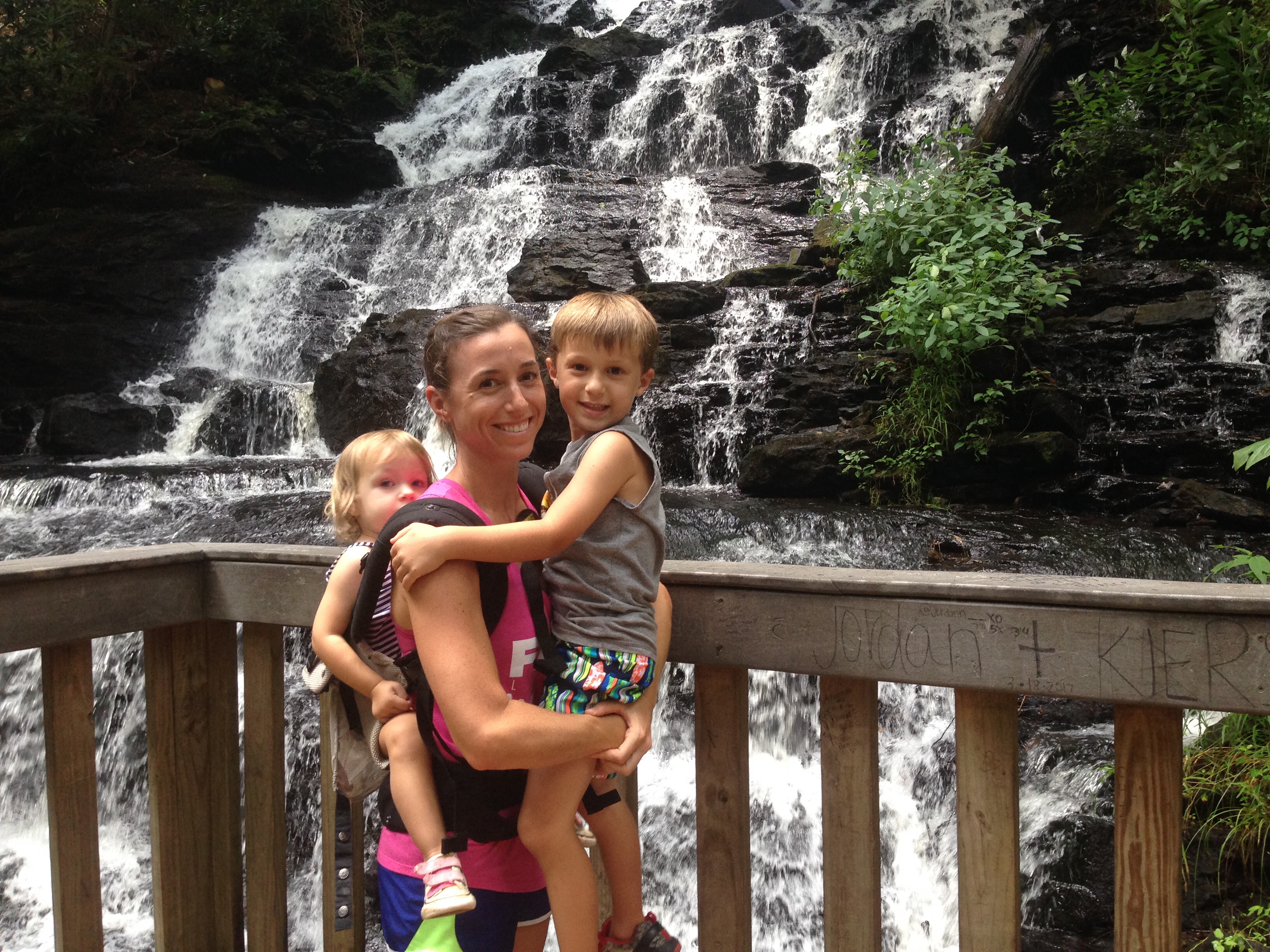 Other fun state parks near Gainesville include Smithgall Woods, Vogel (pictured above) and Tallulah Gorge.
Annual Georgia State Park Pass: $50
City-run Frances Meadows Splash Zone is great fun for all ages of kids—from toddlers to teens. Though we have visited the splash zone in past summers, this summer I plan to buy the 90-day pass. It will keep my older kids (ages 7, 5 and 4) entertained, but there will be plenty of shade and shallow areas for my baby, who turns one this summer. There are two taller waterslides for kids who meet the height requirements, as well as a current channel, water playground and tons of umbrellas for taking breaks from the sun. A bonus to this membership is access to the indoor pools at the aquatic center.
90-Day Family Membership to Pools: $175 in county for family of four
Annual Family Membership to Pools: $275 in county for family of four
Elachee Nature Center
Just south of Gainesville, Elachee Nature Center is situated on the 1,440-acre Chicopee Woods Nature Preserve, which includes 12 miles of hiking trails and Chicopee Lake. I still fondly remember field trips to the Nature Center when I was a child. An annual membership will give you access to the nature center, which has fun learning areas for kids such as the reptile room. You'll also get a discount to any special events—my kids love Snake Day. And if you're a mountain biker, Elachee also has biking trails. I love how Elachee brings the outdoor world right to kids' fingertips. (I may be just a little biased since my oldest son attended Kindergarten at Elachee Nature Academy.) At any rate, if your family loves nature, it's worth looking into a membership.
Annual Family Membership: $100 for two adults and four kids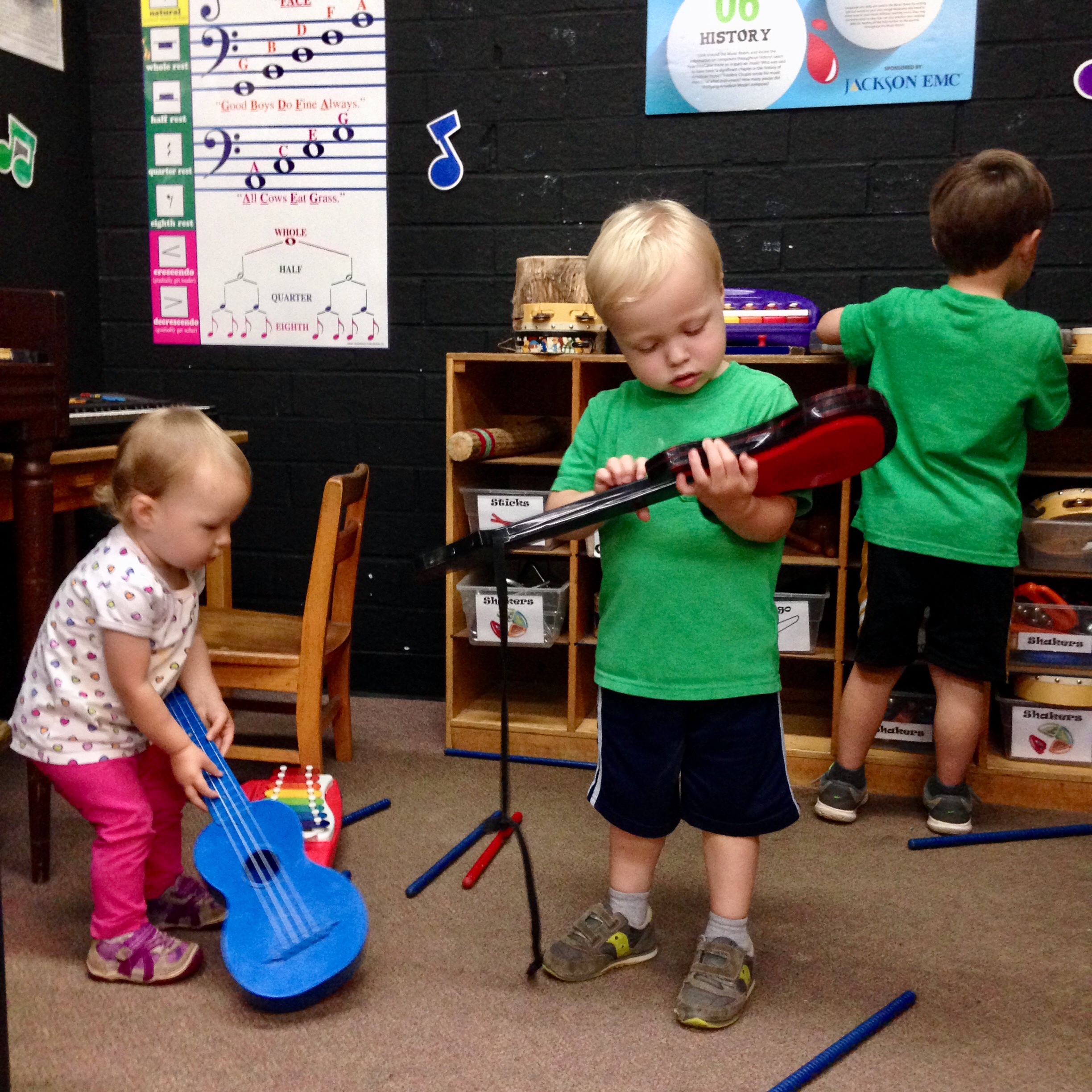 Interactive Neighborhood for Kids (INK)
When we first moved back to Gainesville three years ago, INK was the first membership I purchased. My kids were 4, nearly 3 and 16 months at the time. It was absolutely perfect for them. I could confidently take them to this hands-on kids museum without worrying too much about not being able to keep up with all three. It's also the perfect activity for rain days, winter days or too-hot summer days. Every room in the museum is themed, so you'll find everything from a grocery story to a baby hospital to a diner to a bank inside. INK also has a paint-your-own pottery studio for kids.
Annual Family Membership: $99 for two adults and up to four kids
What family-friendly memberships near Gainesville have you used the most?