Try one of these easy DIY 9 summer birthday party ideas for your child whose birthday falls in the summer.
Summer birthdays can be a bit tricky, especially once kids are out of school, set schedules are out the window and for many kids, it feels like their BFFs go out of town for vacation the week of their birthdays. But as tricky as the timing of summer birthday parties can be, the summer season offers endless opportunities for easy outdoor parties and celebrations.
Check out these simple, affordable and kid-friendly summer birthday party ideas that everyone will remember for years to come.
9 EASY SUMMER BIRTHDAY PARTY IDEAS FOR KIDS
Water Balloon Party
Water balloons have come a long way since I grew up, when it took forever to fill up balloons (one by one) for water balloon fights. Today, rapid-fill water balloons are easy and affordable. Depending on the ages of the kids, you can organize competing teams or just let the kids go wild. Either way, be sure to hold a contest after the fight that rewards whatever team or child picks up the most broken balloon pieces. This will help tremendously with party clean-up and your sanity.
Popsicle Party
My kids are obsessed with popsicles, and I don't mind allowing them to eat one a day in the summer months—especially when it's a popsicle made of 100% juice. (You can find a huge box of Outshine Bars at Costco for a great price!) If you've got a great yard, it's as easy as hosting a popsicle-themed birthday party at home. Kids love them—and they're super simple.
Water Gun Wars Party
If your kids are elementary school aged, water gun wars parties can be a ton of fun, especially since they are old enough to divide into teams. You can go all out by purchasing specific colored water guns and bandannas to differentiate the teams. And the great thing is you don't have to have a perfectly flat yard for this type of party. The more interesting the yard and elements, the better as kids will be running around needing places to hide. You can ask kids to bring their own water guns or buy traditional water guns or water blasters in a party pack. These are inexpensive and make the perfect party favor as well.
Scavenger Hunt Party
Growing up, my mom often put together scavenger hunt parties for my birthday. The rhyming clues would leads us to different places around the front and back yards, and eventually we'd end the hunt being led to the birthday cake itself or prizes for everyone. In the summer, this type of party would work best mid-morning, when the weather is still bearable.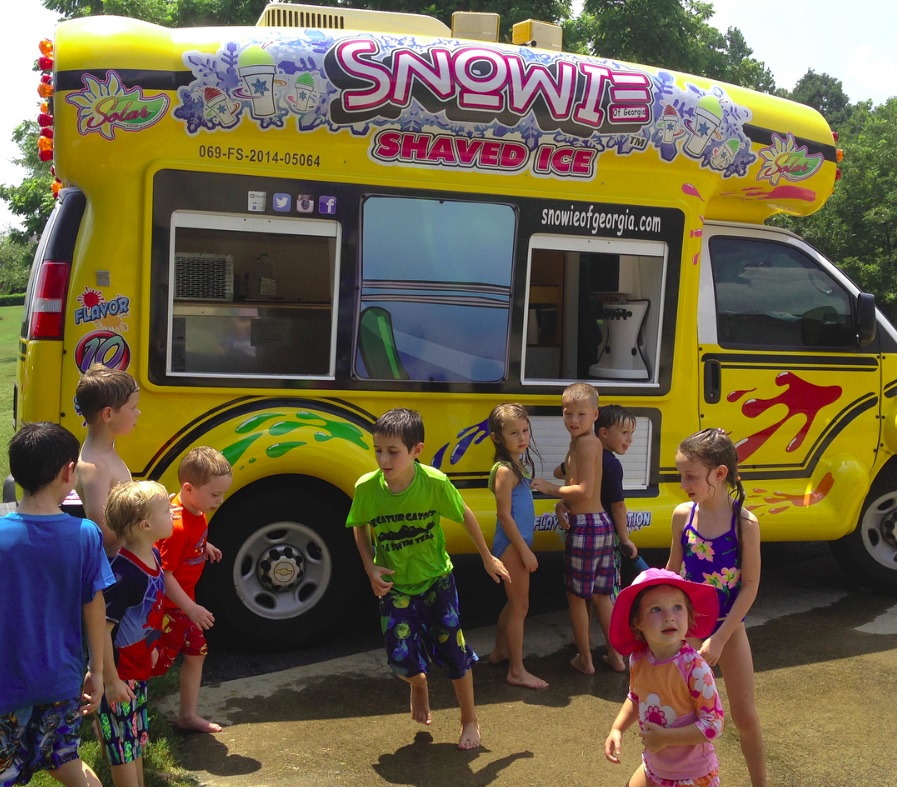 Snow Cone Truck Party
Though I remember snow cone stations (aka huts) set up in large parking lots as a child, times have changed and snow cone trucks are all the rage. You'll spot them at large events, especially sports parks when little league games run from dawn til dusk. But you can also rent snow cone trucks for parties. They will show up to your house or location of choice and provide snow cones for your party. It's a simple mess-free party for you, but one that is super memorable for kids.
Parking Lot Party
A friend of mine has parking lot parties for her kids every year. She uses a local church parking lot and asks the kids to bring their own riding toys (and helmets, of course). The riding area is safely blocked off and the kids have the time of their lives racing around. She also sets up a tailgating area for the adults and the party food. The ideal timing of this party is mid-morning or early evening in the summer to beat the heat.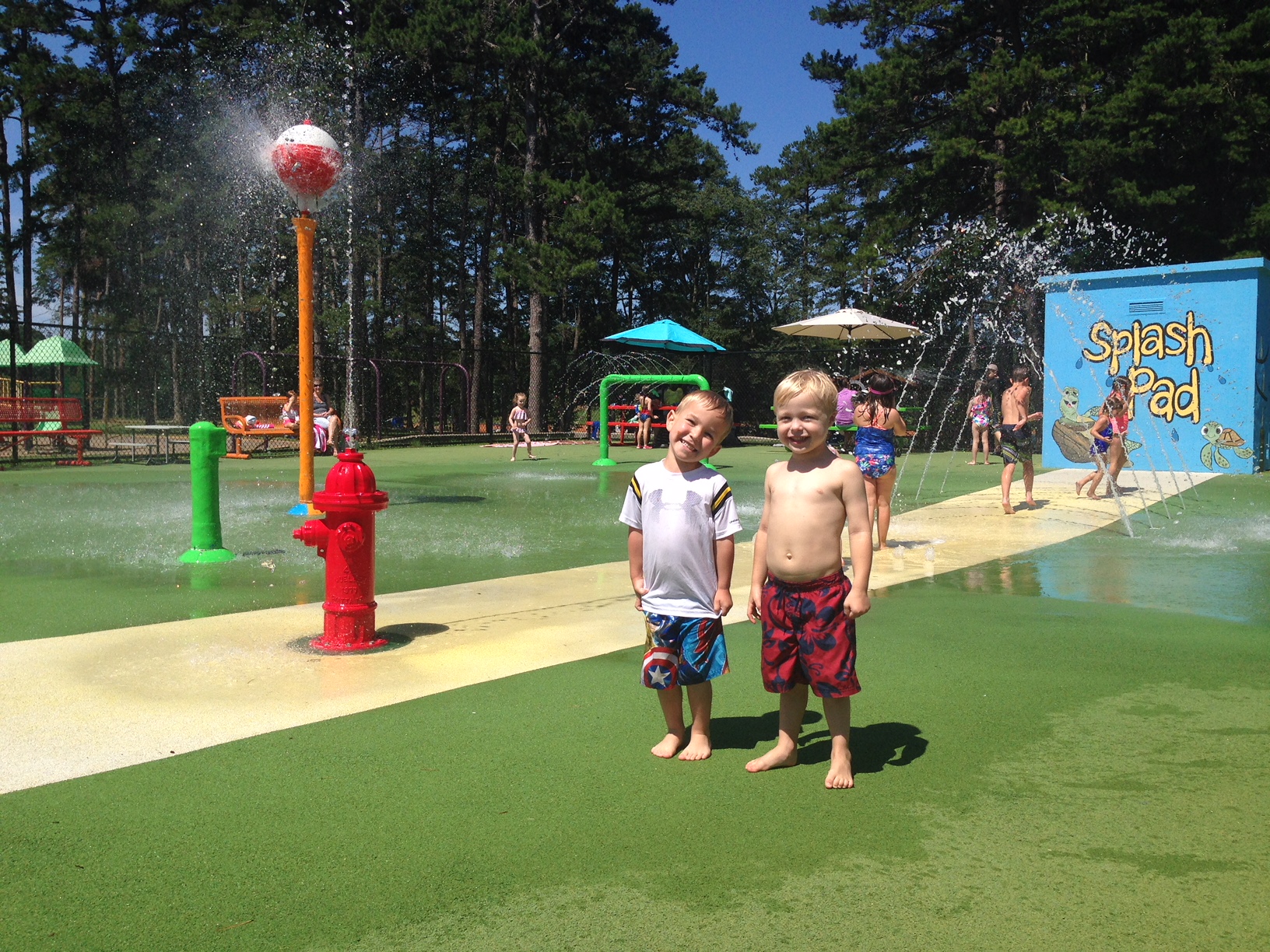 Splash Pad Party
Many cities and even small towns have added splash pads to their offerings. Some splash pads are small and free, and others require a nominal fee. Some larger splash pads may even have party packages you can purchase. At any rate, splash pads are a great option for summer birthday parties. They keep kids entertained and cool.
Morning Park Party
Local parks are still a simple, but fun location for birthday parties. Most public parks only charge a small fee for pavilion rentals, and this is great because it helps to ensure some shade. Even if a child has frequented a park a hundred times, having all their friends at the park to celebrate their birthday makes it just as exciting as their first visit.
Home Water Party [Sprinkler, Baby Pool, Water Table, Slip n Slide]
If you have an accommodating yard, hosting a simple sprinkler, baby pool, water table or slip-n slide party at home is a great option, especially for younger children. Simply set up a few of these water features and a fabulous party is born. Even if you have to purchase some of these water toys, the great thing is that your kids will benefit from them all summer.
What are your favorite summer birthday party ideas?