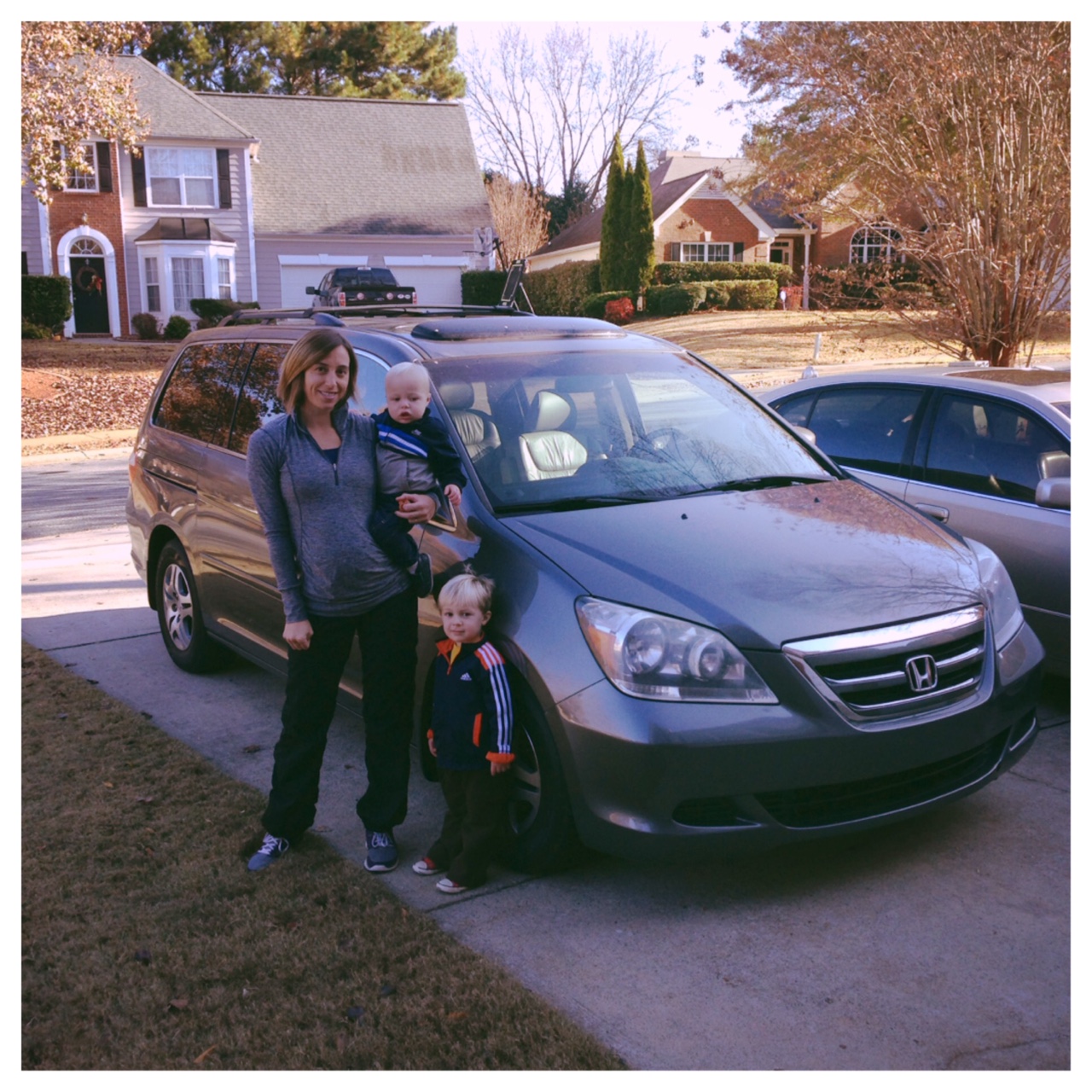 In case you missed it, we celebrated the beginning of my final month of pregnancy by buying a mom mobile. We haven't even owned it a week, but it's already making life simpler. Today, I put my hospital bag in the back seat, along with the infant car seat–just to be prepared.
On Saturday, I hit 36 weeks and am so ready to be in the home stretch. It's still surreal to think we'll meet Baby Scarlett in just a couple weeks. I guess we're as ready as we'll ever be–or as ready as we need to be. The boys are finally on the mend (knock on wood), and I'm hoping yesterday's pediatrician visit for James Michael's eye infection will be the last for a long time. One can dream, right?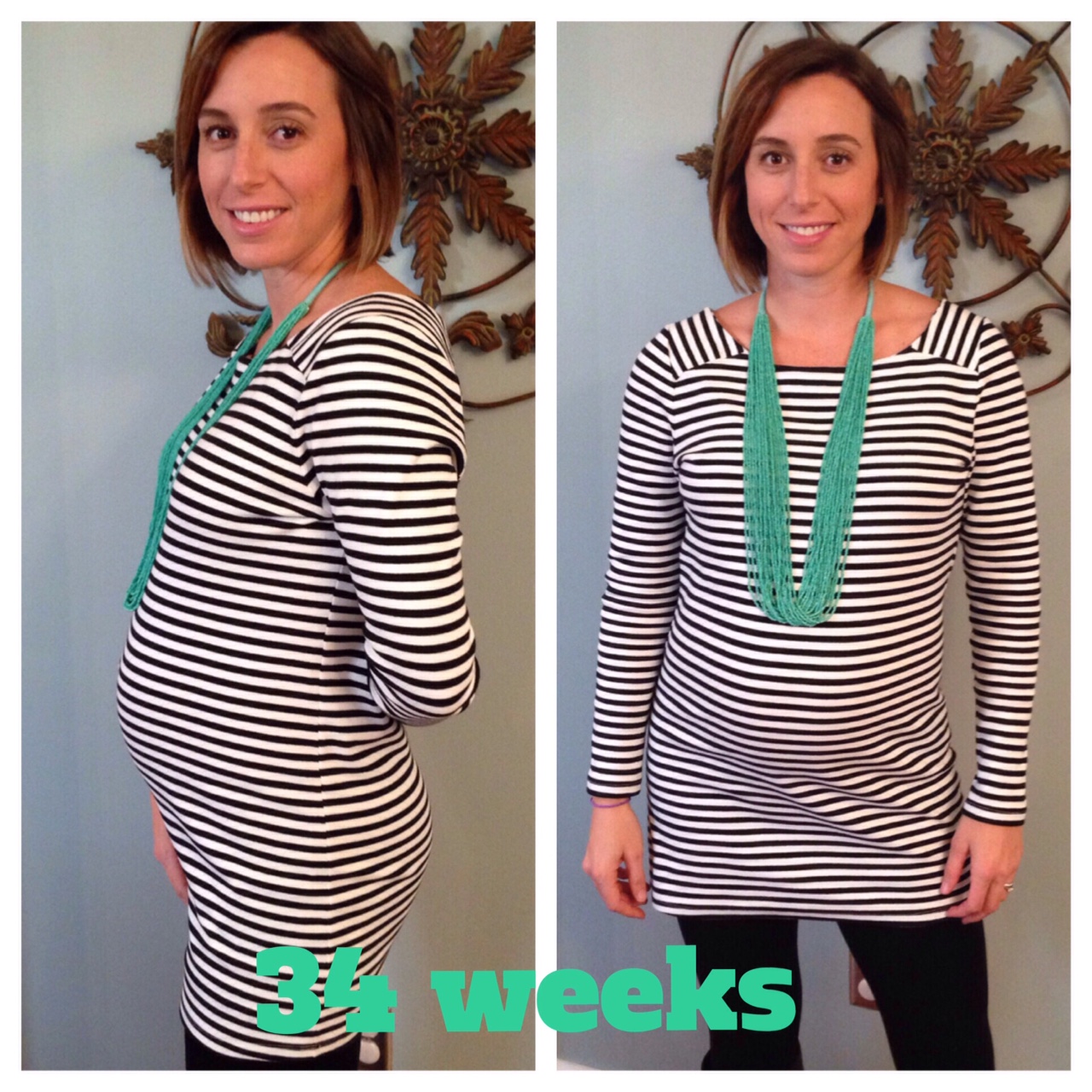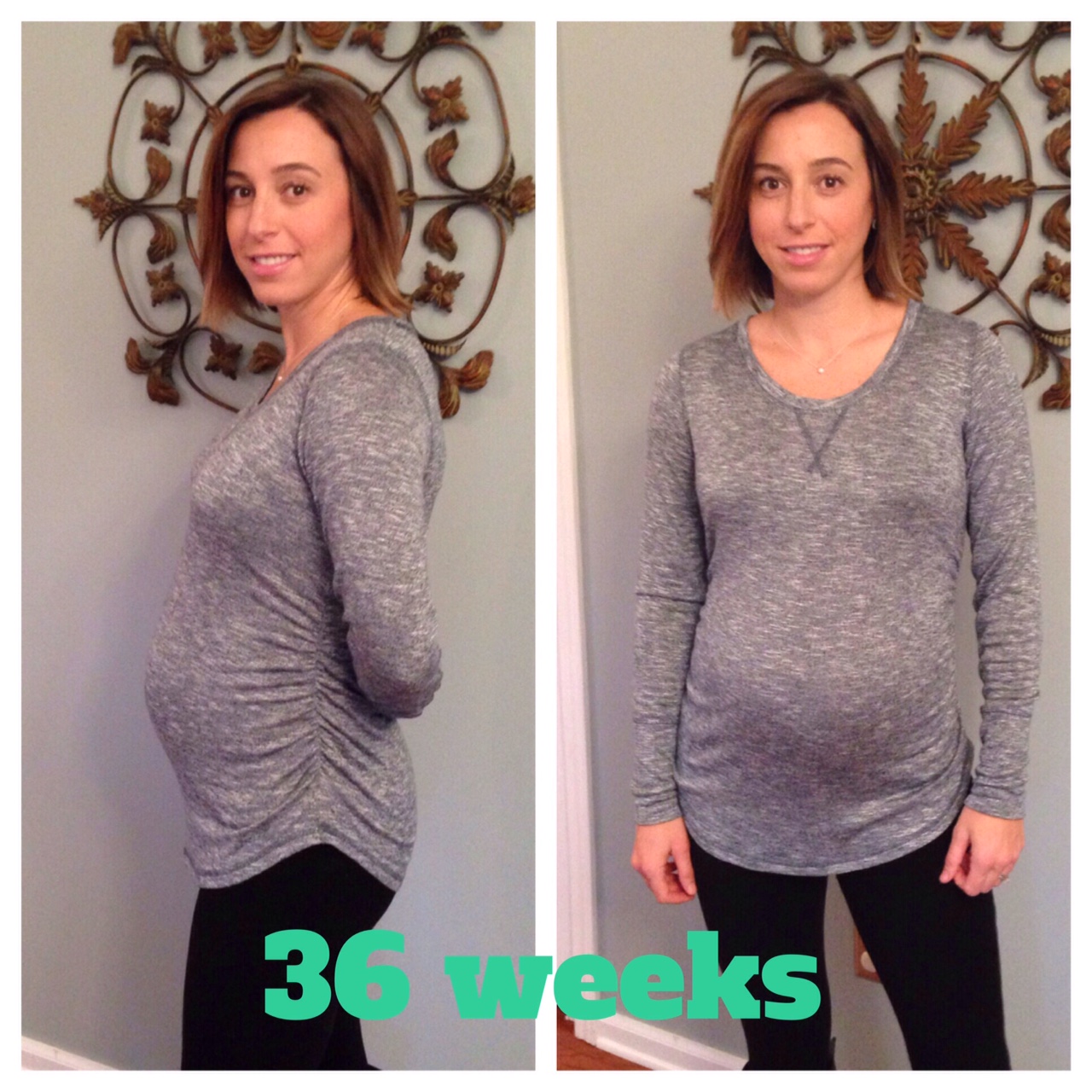 People say that my bump doesn't look very big (even though my fundal measurements are right on track), but let me assure you that I'm feeling every bit of 9 months pregnant, if not more 🙂 I've had lots and lots of Braxton hicks the past week or so, and some of them the past day or two I've had to breathe through. So does that make them contractions? I'm not sure, because they are still low on my belly instead of high (the way contractions start).
From the pictures above, I don't look like I'm carrying low, but I promise you that Scarlett's head is very deep and any movements of her head the past few days have felt like jolts to my cervix. Just keeping it real. My midwife says she's not as low as the way I'm describing her, which must just be the third baby syndrome I'm feeling. Who knows.
I was up 22 lbs at my 32-week appointment, but at my last two appointments (34 and 36 weeks), I have lost a little weight, putting me at a little over 20 lbs gained. I can't really say I'm surprised, with all the craziness and stress of the past month: finding a van and the boys' constant illnesses. My midwife gave me the go ahead to stuff myself over Thanksgiving, and I told her I'm sure I'll make up for it then 🙂
She said I'm only about half a centimeter dilated, which is great news because I was paranoid I'd go in and find out I was very close to having Scarlett. And 36.5 weeks is just too early for my liking. So I think a lot of what I'm feeling is just effects of a third pregnancy. The goal is to make it to at least 38 weeks, and my midwife begged me to take it easy, forget about housework and hire help if I need it. Right. I just need to convince my husband that a homemade dinner will not be served every night next week 🙂
I have only made it to the gym once a week the past month. That's life with two kids and only Daddy as a babysitter. Even if I had more time to WOD, it wouldn't have mattered. I've been getting the house in order and knocking out small projects–oh yeah, and taking care of my sick boys.
But I do savor my Tuesday mornings at the gym, that's for sure. I tried rowing yesterday and had to stop because Scarlett's feet (at the top of my ribcage) had no where to go when I was all the way forward with my knees bent. I'm still going at it (slowly), but things aren't as easy or comfortable as they used to be. I'm just barely going to parallel when squatting, because I don't want to push it. Clean and jerks felt great yesterday, mainly because I started from the hang position and only did 65 lbs. I'm hoping to make it to the gym one more Tuesday before Baby Scarlett arrives.