A couple months ago, the Husband and I decided to cut TV out of our nightly routine. We typically only watch 45 minutes of TV a night, but we really strived to be more intentional with our time during the last quarter of the year. I was falling asleep on the couch most nights watching TV—and TV in general just wasn't holding our attention, despite changing to different shows.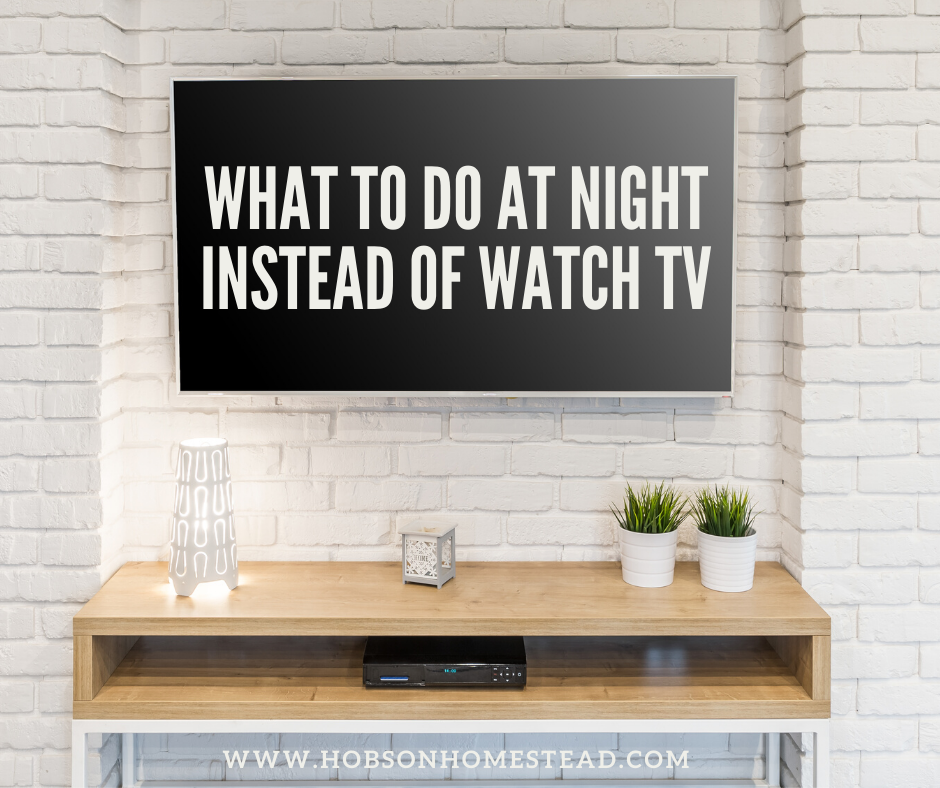 We've been more intentional with our time for the past 6 months or so, spending more time cultivating our relationships: with God, each other, our kids and our peers. We feel so strongly about the call to cultivate that we chose "intentional" as our word for the year (read the blog post). So we thought, why not make our evening time more about connection instead of vegging out?
Typically, we're both pretty tired come the evening (me more than him), mostly because we live on what I jokingly call farm time. And by that, I mean we typically wake up for the day before 5 a.m. Oh yeah, and we have four kids! But what I've found is now that we're doing something other than watching TV at night, I seem to have more energy than before. It may seem like such a minor detail of life, but I truly feel that God is blessing this time we have together in evenings. No matter what activity we choose, I always look forward to ending my day with my husband and connecting with him.
So if you're looking for ways to replace TV time at night and be more intentional about time with your spouse, consider these ways that we are spending our evenings:
Games
We both grew up loving all sorts of games. There are a little less options for two-player games, but we rotate through these games and I'm sure will add more as time goes on. Chess and Scrabble are classics and we recently added 7 Wonders Duel and The Rivals for Catan. We also love card games and often play Yaniv, Palace, Golf and Gin Rummy. We are both competitive, so that always makes our game nights interesting. Let's just say I'm a much better loser than him 🙂
The Bedroom
You know what will make your husband super happy? Skip the evening TV and retire early to the bedroom. There's no need to elaborate here, but it's hard to get much more intentional than that.
Projects
We're really diving into modern homesteading and are embracing meeting our family's needs with our own hands. So we have begun fun projects at night based around that interest, such as making homemade jelly, fermenting vegetables, brewing kombucha, tending to our hydroponic garden, making homemade chocolate caramels, making our own laundry detergent and more.
Maybe modern homesteading isn't your thing. Maybe you enjoy upcycling or house projects or organizing or minimizing. Even consider finding a new hobby that you can do together. Working as a team is the goal.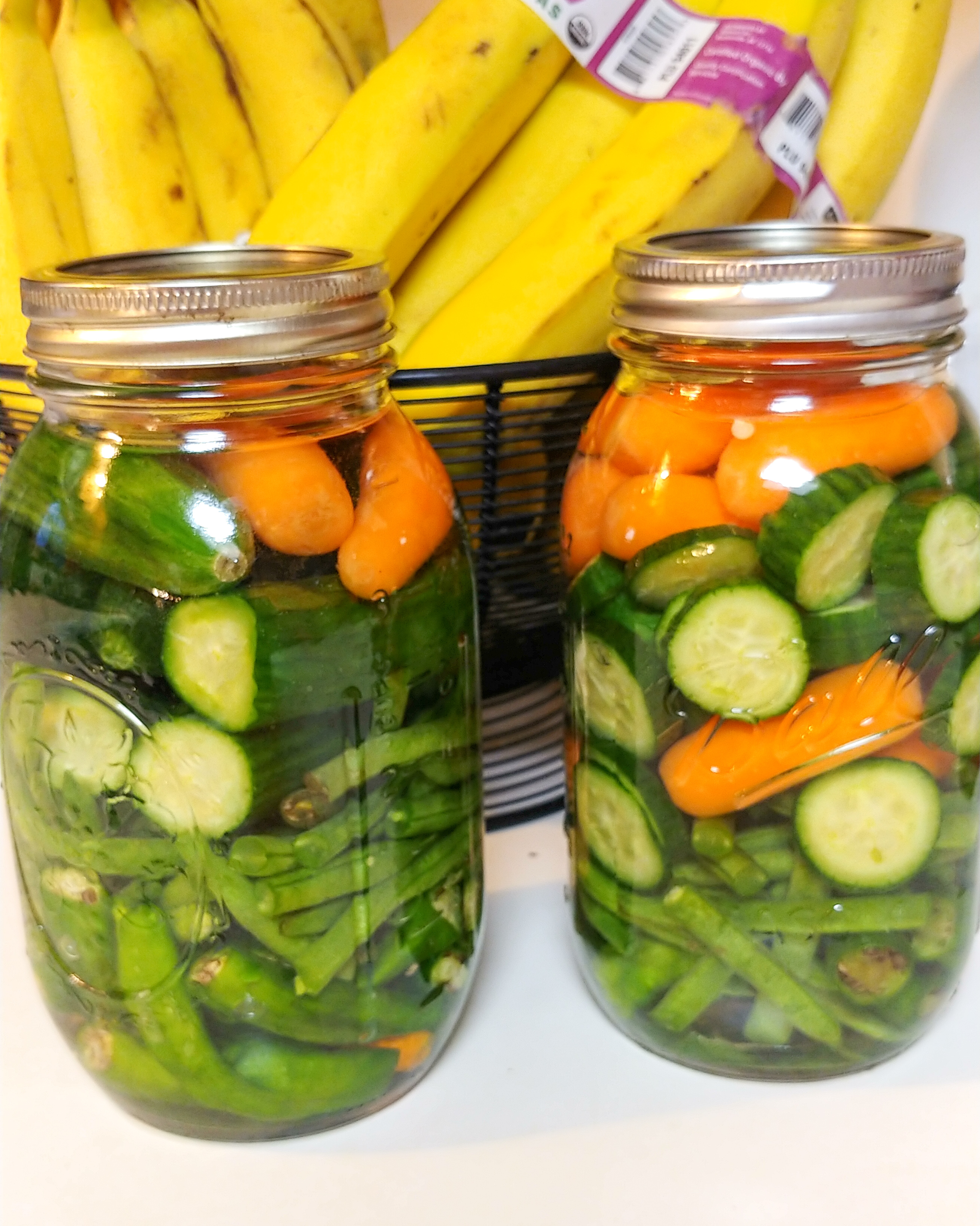 The first project we tackled together at night was making our own soap. We got out some melt-and-pour soap supplies (glycerin, shea butter, goat milk) I had stored in the basement from a couple years ago. We added scent to the soap using essential oil and poured the mixture into a silicone mold. It was a fun project, but I loved that it was also functional. We now have enough soap to last us for 6 months simply from one evening spent not watching TV.
Writing
Writing or journaling is another great way to spend your evening hours. I'm definitely a morning person, so I don't do my best writing in the evenings. But journaling or jotting down notes or ideas are other forms of writing that aren't so formal. Even if you are writing independently, being side by side during this process will still elevate that feeling of unity. Also, it's still early in the year, so writing down your family goals for 2020 is another form of productive writing or note taking.
Reading
We have always been readers. The husband is a faster reader than I am, but we always read at night before bed. I typically only read fiction at night because I'm tired; I save my more thought-provoking non-fiction for 5 a.m. Because it takes his body longer to wake up in the morning, he reads a mixture of fiction and non-fiction at night (and he reads longer than I do). Even considering reading the same book (fiction or non-fiction) so you can discuss it together when you finish. We are discussing You and Me Forever (free as an app: Apple Store, Google Play) as we go, and after I finish it, will start The Purpose-Driven Life.
Talking
Don't roll your eyes. I'm not a big talker, but talking is really important. I've learned to talk more about dreams, plans, lows, highs and all sorts of feelings. And the more I voice my thoughts, the easier it is to do so since I'm the type of person who commonly buries feelings. My husband is quite the opposite personality, but it's great to connect through talking so that we know what each other is thinking and are united in life. We started a short couples devotional before bedtime on Jan. 1 that has really kept the discussions flowing. Don't let the cheesy cover fool you, this book asks some big questions that require unearthing at times before conversing. The first night we started, we spent four hours talking. The next night, we managed to cut it down to two hours. And the third night, it was 1.5 hours. We probably aren't the norm, but are super excited about our family's vision for the new year and had lots to talk about.
What are your favorite activities that could replace TV time?