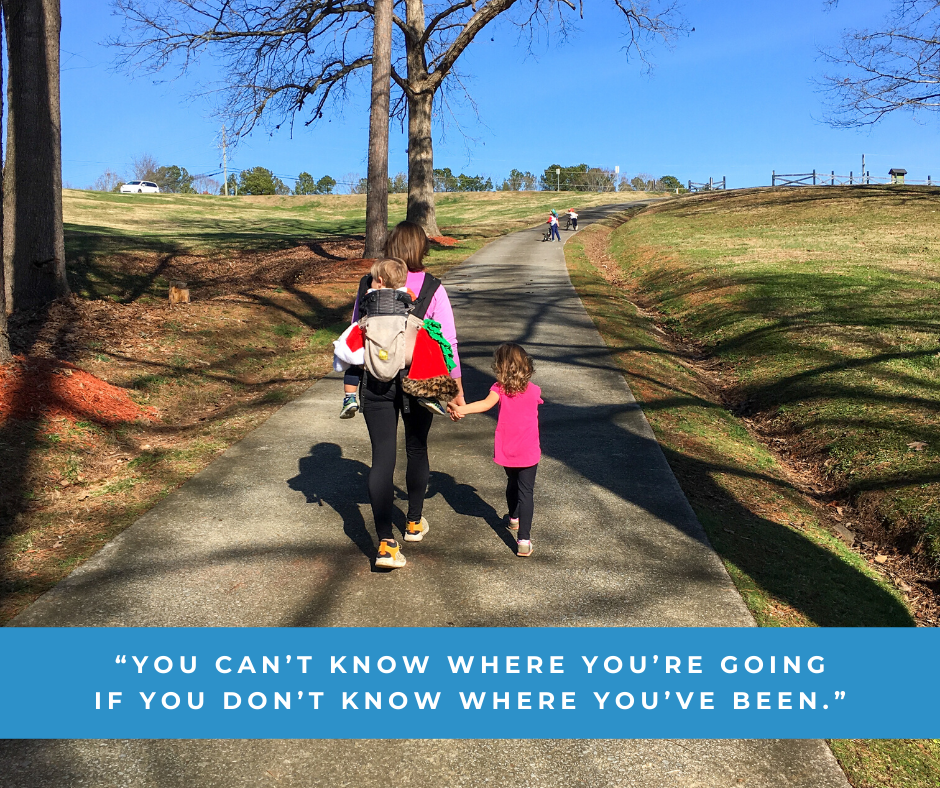 One Saturday in mid December, my husband I had a rare dinner date thanks to Grandma being in town. We've worked hard the past few months to be more intentional in everything we do—our time, our resources, our relationships, our future goals—so this dinner gave us a chance to reflect back on the past year. We sat down in the booth of a local Mexican restaurant and pulled out a printed one-pager filled with a bulleted list I had prepared a couple weeks before. Then we covered each topic, discussing what worked well in 2019 and what changes we'd like to make in 2020.
We might sound a bit over the top, but we both felt it was so important to take yet another step in being proactive instead of being reactive. We didn't want to look back a year or two from now and wonder how our family schedule got so busy or how we didn't get enough time to connect as husband and wife. Instead, we want to be practical and discerning as to what our days, weeks and months look like for the upcoming year. We want to look back at our life in another year and see how our decisions and actions got us closer to our family goals.
We've all heard the saying "You can't know where you're going if you don't know where you've been." And it's true: We couldn't plan for the upcoming year until we reflected back on 2019 to determine what worked well for our family and what didn't. Even if you don't sit down with your spouse to have a formal time of reflection, I encourage you to take some time alone to think back over the past year, because reflection is more important than we oftentimes realize.
Why is Reflection Important?
Reflection fosters gratefulness as you are less likely to take things for granted and more likely to recognize your blessings.
Reflection spurs you to learn from mistakes and strengthen your weaknesses.
Reflection invokes the time to slow down and not rush through life.
Reflection helps you to analyze if your life is living up to your purpose.
Reflection allows you to accurately track your progress of where you are in achieving bigger goals.
Reflection compels you to shift from being reactive to being proactive in life.
Reflection encourages you to live more intentionally and add more meaning to life.
Topics to Spur Reflection for your Family
Different topics will resonate differently for you and your spouse based on your age and stage of life, but here's a list of what we covered to get you started:
Marriage:
Opportunities for one-on-one activities
Physical connection/intimacy
Emotional connection
Spiritual connection
Kids:
Behavior/discipline
Kids' activities
Family activities
Health:
Eating
Fitness/activity
Sickness/illness
Products
Money:
Budgeting
Saving
Tithing/blessing others
Business/work
Home:
Goals for future (house buying)
House projects
Minimizing Stuff
Spirituality:
Ongoing maturity for adults
Discipling of kids
Opportunities for serving/ministry
Family mission/purpose
Do you take time for reflection—formally or informally?