Yesterday, I said goodbye to 2020, which brought a lot of change, but also a lot of growth at many levels. As the new year kicks off and I wade through my goals for 2021, it's hard to imagine what this year might bring among the continuing pandemic and political climate, but I'm finding myself extremely optimistic. Despite the winter months of cold temps and less sunshine, something about the fresh start of a new year energizes me. And I'm hoping I can continue in this energetic mindset until spring, when rays of sunshine and new growth can stand on their own.
I started off with a running list of my goals for 2021, but they kept going on and on and felt a bit overwhelming and ambitious. But instead of paring them down, I decided to break out my goals into three main areas to make them more digestible: modern homesteading, personal and home. Even then, it sounds like a lot, but only about half of the personal goals are ones that I will tackle alone. The rest will be with the help of my husband and even our four kids.
Goals for 2021
Modern Homesteading: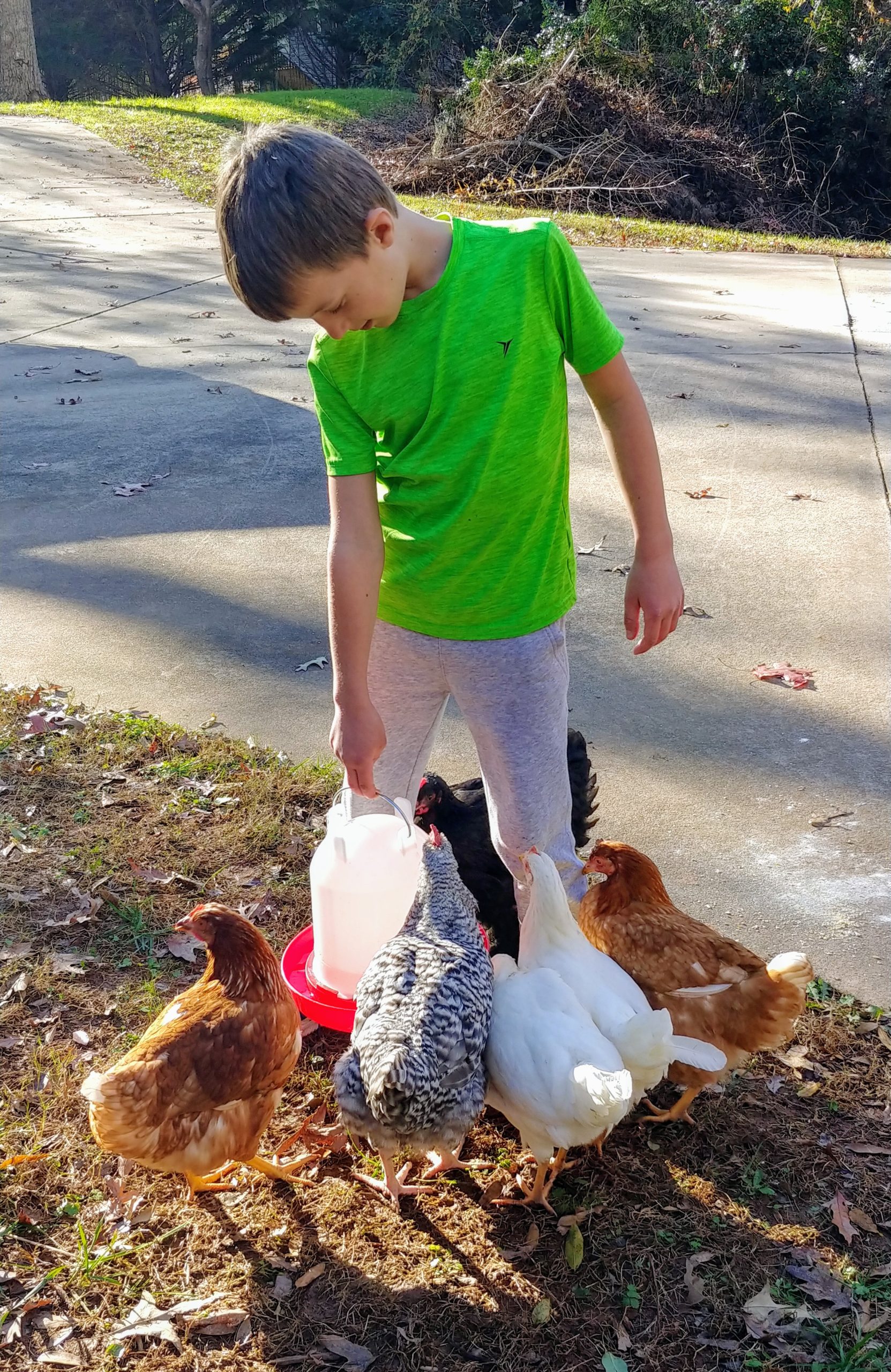 Chickens: We have officially owned chickens for 5 weeks, but have no eggs to show for them. As spring approaches, we can't wait for that to change so we can start our mornings off with fresh eggs. Until then, the chickens have been so much fun and entertainment for my kids. We let them roam around our property a lot during the day before putting them back in the chicken tractor as dusk. We have seen several hawks scouting them out, but the chickens are smart to hide under trees and bushes.
Homegrown fruit: When we moved this summer, two large fig trees on the property were flush with fruit. We made fig syrup and fig preserves with the fruit and can't wait to try more homemade fig things this summer. We also replanted two of my dad's muscadine trimmings and a friend gave us a pink lemonade blueberry bush. And for Christmas this year, the husband gifted me (aka us) six muscadines plants (Fry, Cowart and Summit varieties) that will produce fruit in two years, as well as two blackberry, two blueberry and two raspberry plants (Apache, Navaho, Heritage, Latham, Powerblue and Brightwell varieties) that should bear fruit this summer. I cannot wait to be so overflowing with fruit that we get to be creative in how to use it all up.
Bees: The husband has ordered bees for us that should be here in February. I'm hoping they help to amp up the growth of our fruit trees, vines and bushes. I know nothing about bee keeping, but isn't that part of the fun? Thankfully, the husband has been doing his research and, of course, there's always YouTube. Stay tuned for more reports of bee keeping later this year.
Hydroponic gardening: Our hydroponic gardens were flourishing in the basement of our old house, but our move has not been kind to them. We have tried a couple rounds of seeds in our Aerogardens with no success. The seedlings grow initially, but then stagnate. So a big goal for 2021 is to revive our hydroponic gardens, and we may end up repurposing some of the husband's old DIY hydroponic gardens for this. When we grow our own greens, we eat salads every single day. Buying greens from a store just isn't the same, but we have had to do that since our move. And though our kids will eat store bought greens, they much prefer the tenderness of homegrown greens.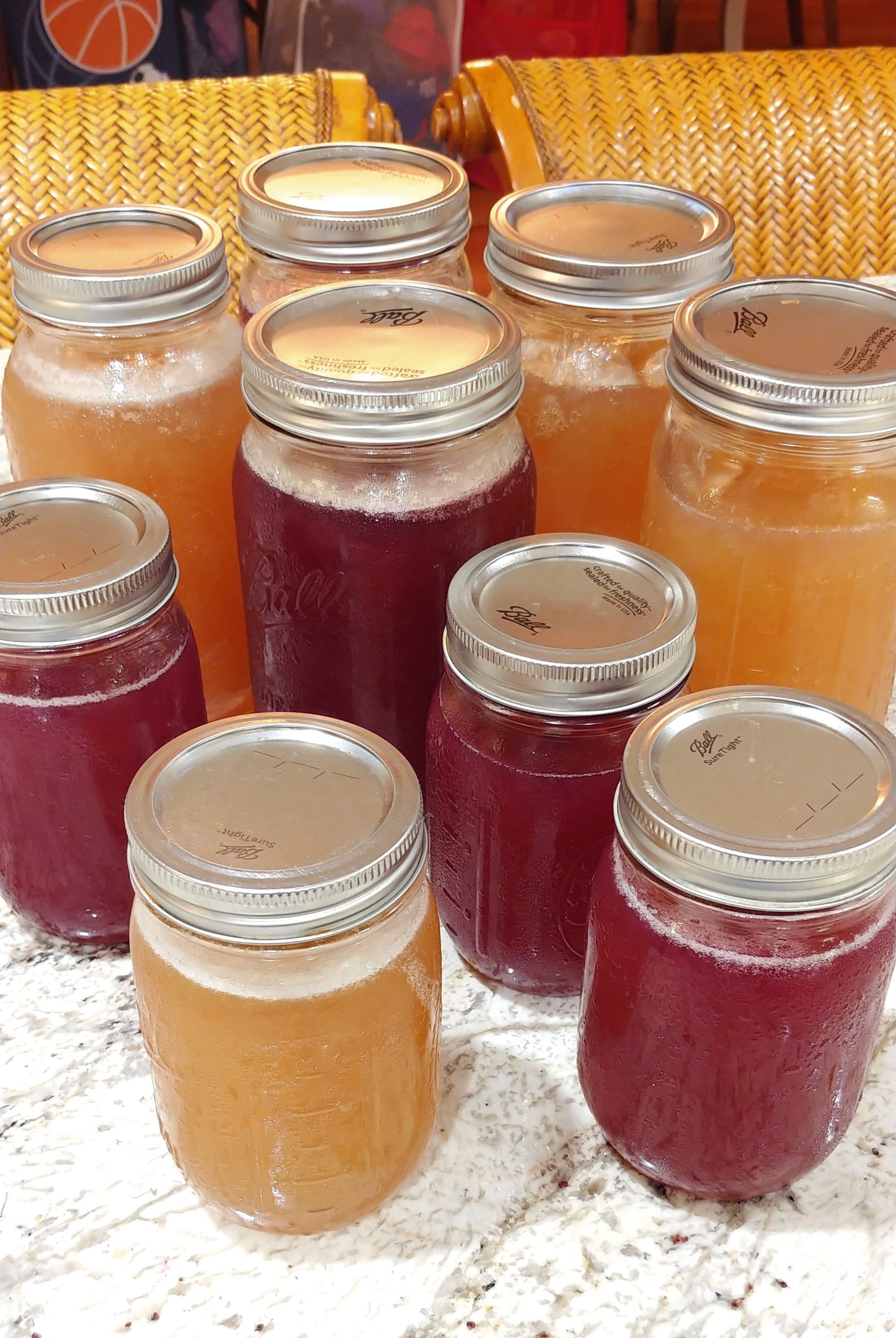 Food preservation: Though we made a lot of jellies in 2020, I want to venture out more this year to preserve a variety of foods. This all depends on what we end up growing this spring, but I can't wait to try new things—both savory and sweet. The husband was not able to hunt much in 2020, so we have no deer meat in the freezer like we had last winter. But I'm still contemplating buying a whole or half cow and stocking the freezer. As a family of six, we go through a lot of food. And considering we have three growing boys, our food consumption will only ramp up for the next 10 years!
Personal:
Bible Reading Plan: On Jan. 1, I started a 1-year whole bible reading plan with The Bible Recap. I liked the idea of listening to a podcast summary after each day's reading so that's why I went with The Bible Recap. Between the pandemic and moving to a new town, I have missed the women's bible studies I've taken part in for years and years. And since I'm not sure when Covid-19 will let up, I thought this would be a good year to dive in myself to a chronological study.
Bible Study Group: If and when things get back to normal, we have the goal of starting a couples small group at our house. But I have a feeling that may not kick off until closer to spring/summer time when we can meet outdoors. I would also love to get involved in a local women's bible study.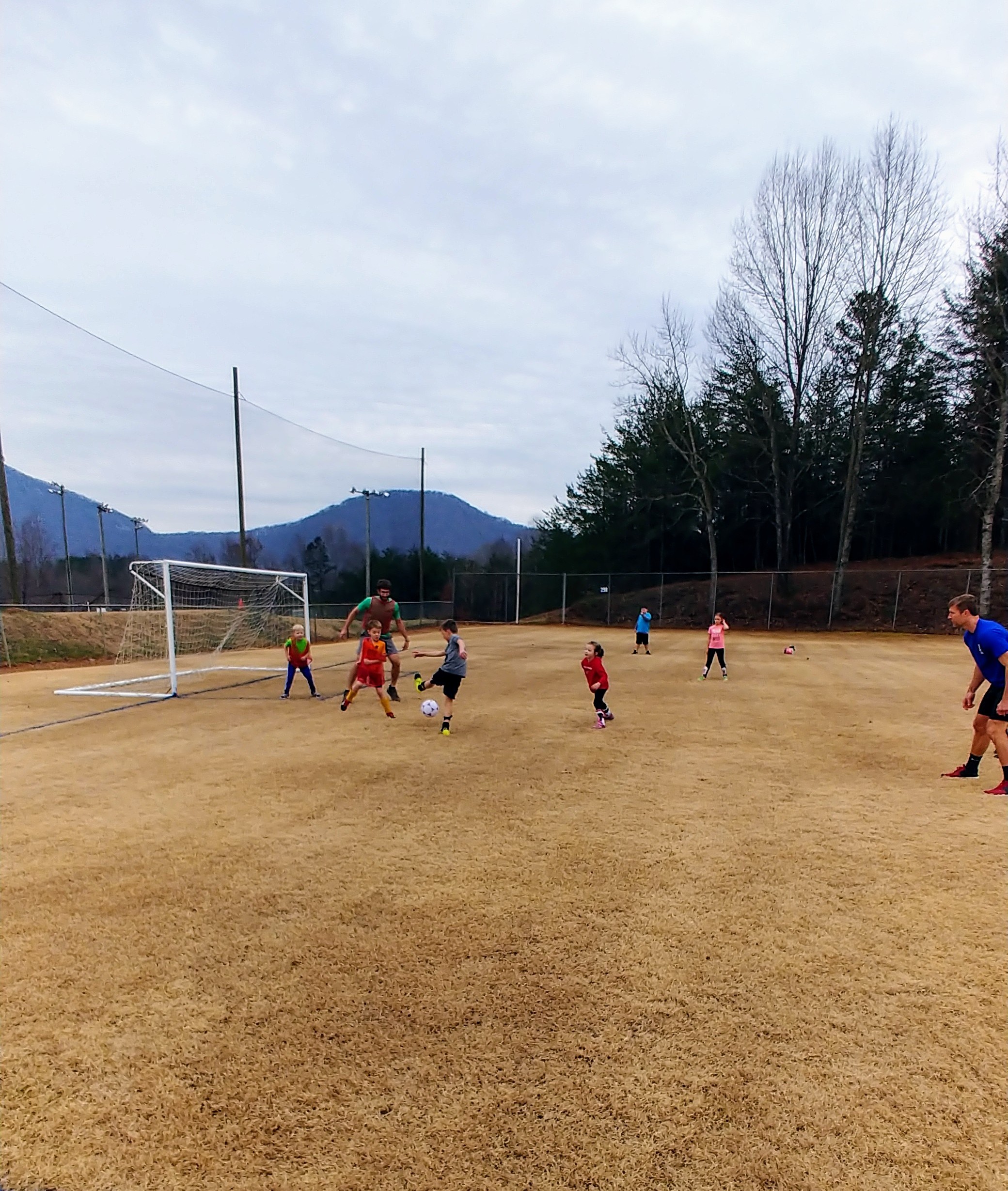 Community Involvement: One passion of ours is to get involved in our local community. We are active in rec sports and will continue to coach our boys' soccer team this spring. After organizing a few soccer scrimmages, we have a goal of hosting a pop-up soccer game once a month in 2021 (all ages and skill levels welcome). Besides that, we want to dig deep into our neighborhood by continuing to host block parties and to kick off Sunday swims this summer. Last fall, I began volunteering with our county's Family Connection, which helps to strengthen and support local families, and I'm excited to continue helping with some of its programs in 2021.
Budgeting: I fell off the budget bandwagon last year when my Mint app no longer synced with my bank accounts after lots of troubleshooting. Despite those hiccups, I did a pretty good job saving the first half of 2020, but the second half was spent (literally) buying a house and fixing it up using lots of $$$. But last week, I got my app to work again and reconfigured my monthly budget based on our expenses. As much as it pained me, I even created a category for Amazon so I could get a handle on my Prime purchases. The app is also a great way for me to see how much we spend on groceries and reign things back in (aka more meal planning and prepping) if that spending gets out of control.
Physical Activity: For us Hobsons, physical activities are something we truly enjoy, so we've never had to force ourselves to be active. But we are really stretching our limits by diversifying. We began swimming about once a week in late fall 2020 and it is a habit that I want to continue this year. Swimming workouts are hard (especially with controlled breathing), but it's a great way to continuing exercising as we age. Our goal is to swim once a week in 2021—plus swimming is a great low-impact form of exercise that will benefit us as we age.
Though we picked up tennis two years ago because of it's longevity as we age, we have really embraced pickleball lately—especially since our new town has far more pickleball opportunities than tennis. Our new workout center offers indoor pickleball and the local recreation department has six outdoor pickleball courts and several indoor courts.
We will continue our strength training and metabolic conditioning, but the one thing we are missing is more yoga and stretching. I just have to figure out how to incorporate that into the routine for 2021. Family yoga session, maybe?!
Hiking is something we will continue to do as a family. We have already explored so many hikes near our new town, but I can't wait to venture out more to find some hidden gems.
Blogging: I'm pretty sure I include this one every single year, but yet again, I want to blog consistently this year and focus on more evergreen content. Last year was a doozy between school from home once the pandemic hit and then moving in the summer. I looked back over old blog posts and found I only blogged 10 times in 2020! Eek. It's not that I didn't want to sit down to write, but any spare minute I had was filled with project after project. This year, my goal is to blog twice a month. Secretly, I'm hoping for once a week, but life happens and I know there will be many times when higher priorities will take over.
Home:
Airbnb rental: We will continue to list our pool house as an Airbnb rental. It was booked every weekend from when we listed it in late September until the end of 2020. I have a feeling bookings might slow in January and February, but I definitely won't mind the break. We have had a few 5 to 7 day bookings, which gets a little tricky since we work from the property. At any rate, most of our 2021 profits will likely go to property updates (see below!).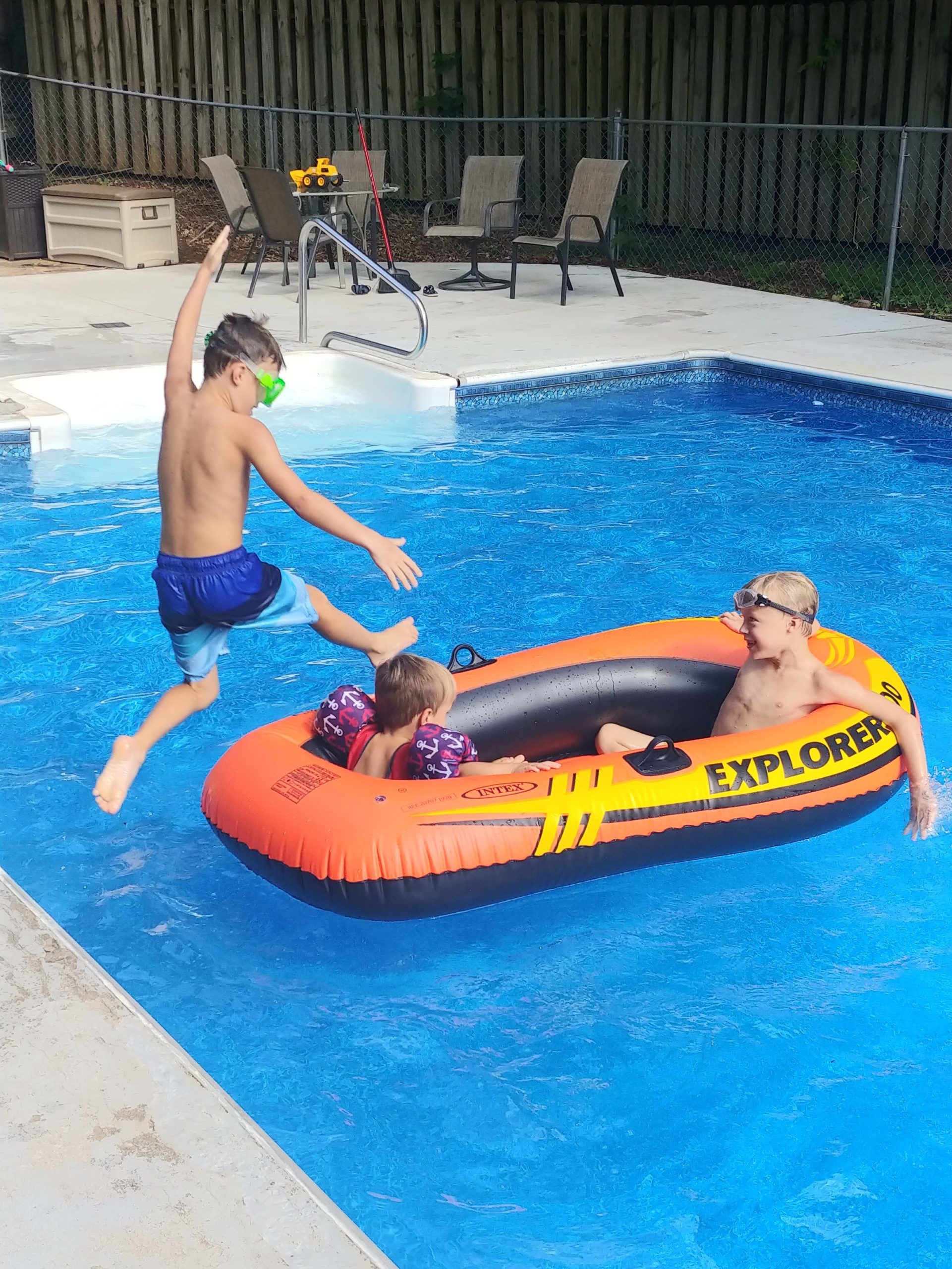 Pool area: Our pool wasn't in the best shape when we moved in, but after much trial and error, the husband got it swimmable last summer. This year, we hope to update the pool fencing (because saltwater and galvanized steel don't go well together), revive the large gazebo near it and resurface the area around the pool. These updates will likely be our biggest expenses throughout the year, but the pool is an area that will get so much use for years and years to come with our four kids and their friends.
House: Most of the big, expensive updates on the house are done (hello granite countertops and new gutters), but I'd like to continue with updating the paint color area by area, starting with the downstairs. I also have plans to do peel-and-stick wallpaper (tell me it works!?) in the laundry room and install a peel-and-stick backsplash in the kitchen. These are all projects I hope to complete in the winter months because I know we will be outside working in the warmer months.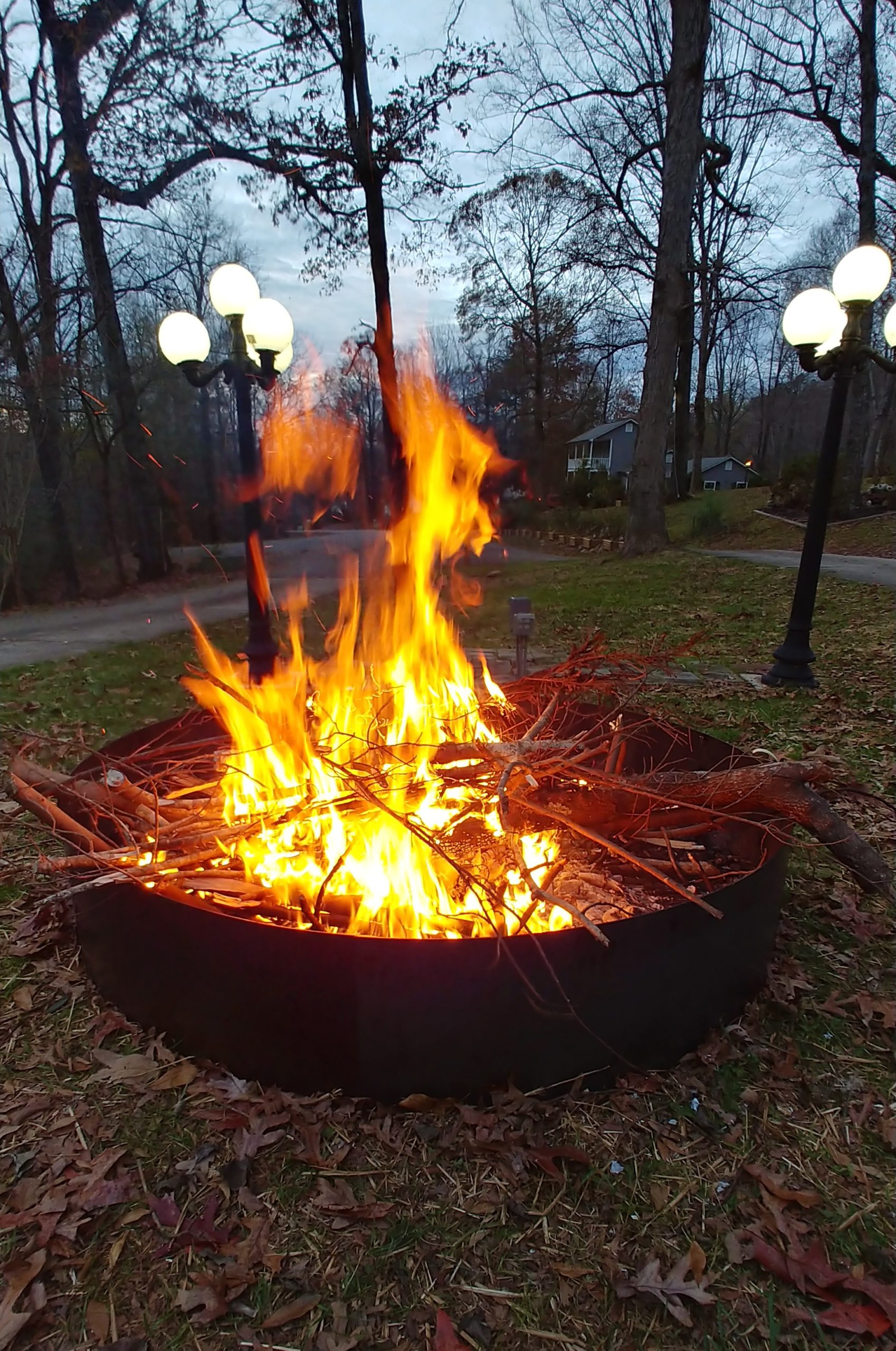 Landscaping: This past fall, my mom helped me create some landscaping plant areas in front of the house. I still need to define those areas with stone or brick, we still need to stone around our new massive fire ring and we need to tackle our backyard sloped area. I'm sure the husband has a dozen more items to add to this outdoor project list 🙂
What about you? Did you make goals for 2021?