Being the new family in town isn't easy, but here are 10 tips to make friends in a new city, build community and create your village.
If you've recently moved to a new city or even a new state, life can feel overwhelming and lonely at first. But there are ways to starting building community and connection, even as the newbie in town.
So much of your love for your new town is related to how much community you've made. Are the parks great for kids? Yes, but how much better are they when you can meet up at playgrounds with friends?
The first month we moved to a new city, I'll admit: I had my doubts. I longed for the ease and familiarity of my old town. But after giving myself a good pep talk, reaffirming what I loved about my new town and committing to building community where I was now planted, I set out with a newfound perspective to create a fulfilling thriving life in my new city.
Here are my go-to ways to make new friends, playmates for your kids and an overall support system that will make even the newest town feel like home.
10 Ways to Make Friends in a New City and Build Community
Start with Adult Activities
It's no secret that my husband and I enjoy an active lifestyle, so we used that to our advantage when we moved to our new town. We frequent the local workout center, play adult softball and join a group that plays pickleball weekly.
Even if you're not into sports, you can find a social or hobby group, such as local book clubs, hiking groups, moms groups and more. Or even consider taking music or art classes in your area.
It's so easy to meet new people when you're participating in some of your favorite hobbies because you already have a common interest. You end up chatting with new people about that common interest, and before you know it, you're chatting about other things in your life, such as kids, jobs, etc.
Related: 15 Ways to Show Hospitality to a New Mom
Find a Local Church
One of the first things we did when we moved to a new town was visit local churches. Churches are known for being friendly and welcoming, and a great way to start meeting other people in your community.
We sought a church with a strong kids ministry since we have four kids of our own. And from there, it was very easy to meet other families in our community as we began attending regularly.
Sign Your Kids Up for Team Sports
If your kids play any type of team sports, go ahead and sign them up in your new town. Not only will it help them to make friends in a new city faster, but you're bound to meet other parents with kids on the sports teams. After all, you're all at the fields or courts for practices and games several times a week.
Volunteer in Your New Community
You may still be learning all the ropes and roads in your new town, but that doesn't mean you can't use Google to figure out how to start volunteering. As soon as we moved to our new town, I searched my kids' school system websites until I located an organization within the school that does community work.
I reached out to the person in charge, introduced myself and offered my services, which for me was volunteering my time serving or mentoring people. Turns out, there was an opportunity to be part of a mom's group that supports at-risk moms and their kids. As I made relationships with those who worked in the organization as well as the moms, I learned of an opportunity to pilot a mentor program at one of the local schools.
Maybe your strengths are different than mine and you'd rather donate financially, serve on a non-profit board, volunteer at your county's food bank, offer weekend respite opportunities for local foster parents, organize a charity or fundraiser or something else. The list of volunteer opportunities is endless.
Frequent Local Attractions
Whether your city boasts 500,000 residents or simply 5,000, chances are it offers some unique local attractions, even for the smallest of towns. Search for local gardens to visit, library story times, parades, downtown events, local concerts, weekly farmer's markets, nearby college sports games, awesome playgrounds or spraygrounds nearby, etc.
If you frequent a favorite locale often enough, you'll likely recognize other people in your community who visit regularly as well. Knowing this commonality makes it easy to greet and meet new people with a similar interest.
Host a Neighborhood Gathering
Even if you're the new family on the block, don't let that stop you from throwing your own welcome party. Maybe just call it something else!
We hosted a block party for our neighborhood only three months after we moved in. Seven families showed up to say hello, chat and let our kids play together. We learned where people lived, what schools their kids attended, where they worked, where they went to church, etc. It was a wonderful way to not only meet new people, but nearby neighbors who you will continue to see frequently.
Get Involved with the School
If you have school-aged kids, you've got an easy entrance to meeting new people through getting involved at their school. Maybe a teacher needs a class mom to take charge of special events or parties, a parent reader one day a week, a proctor for tests or assistance helping students with projects.
Ask your children's teachers and counselors how you can be of service to them. Not only will you be a great help to the school system, you'll also meet teachers and other school staff, which will lead to friendships and future connections.
Ask Friends for a Connection
It's said that everyone is connected by 6 degrees of separation. Whether this is true or not, it's a great idea to ask your existing friends if they know of any contacts in your new town. More than likely, you'll find someone who knows a friend or acquaintance near your new residence and you can begin to make friend-of-a-friend connections.
Several times, I have introduced myself in my new town as: Hi, I'm a friend of so-and-so's. It's a great conversation starter knowing that you already have something in common and one of the easiest fastest ways to make friends in a new city.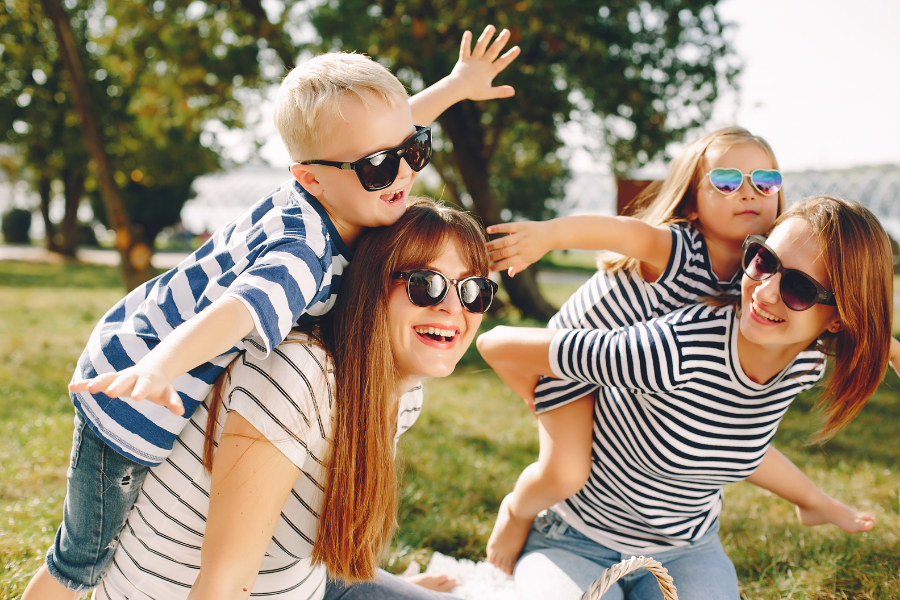 Take the Initiative
If you're truly wanting to making connections in your new town, you have to up your confidence game and take some initiative. You can't depend on others to ask you to meet up for a playdate, attend a special event, come over for dinner, etc. Instead, you must be willing to take the first step, because—let's face it—people are busy. And your priority of building community may not align with their priorities.
Once your new connections realize you are friendly and inviting, they'll be much more likely to think of you when they have the opportunity to plan a gathering or meet-up in the future.
Say Yes and Show Up
And once you finally begin to start receiving invitations, be sure to say yes and show up—even if it's weird and you don't know anyone. Put on a friendly face, bring a small welcoming gift (if applicable) and be ready to chat and make friends in your new city.
What is your favorite way to make friends in a new city?