It's been a busy week, but I'm just popping in quickly to share a few scenes from the week here at The Hobson Homestead.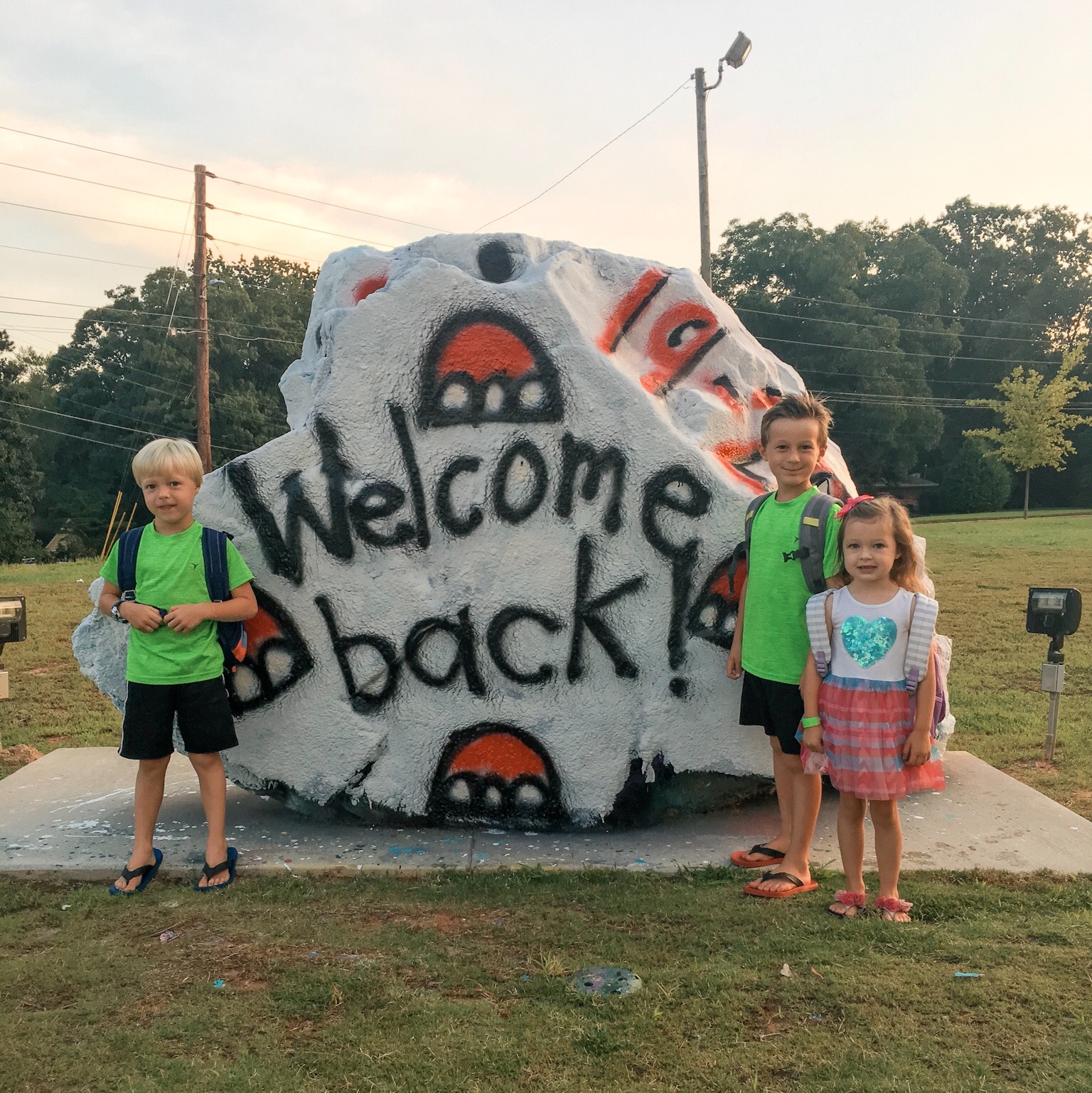 First day of school
On Wednesday, my kids started school. It's crazy that I have three at public school this year in second grade, kindergarten and Pre-k. This is the first summer that we have ALL been ready for school to start back (see my mama thoughts here). Even my Rowdy boys had been counting down to school. They couldn't wait to see their friends and dare I say *learn.* They had the best first day and came home raving about how they had the nicest teachers. Scarlett loved her first day of big school and couldn't wait to go back. I couldn't find her around the house at 6:45 p.m. after her first day because she had already tucked herself into bed. Cheers to a great school year!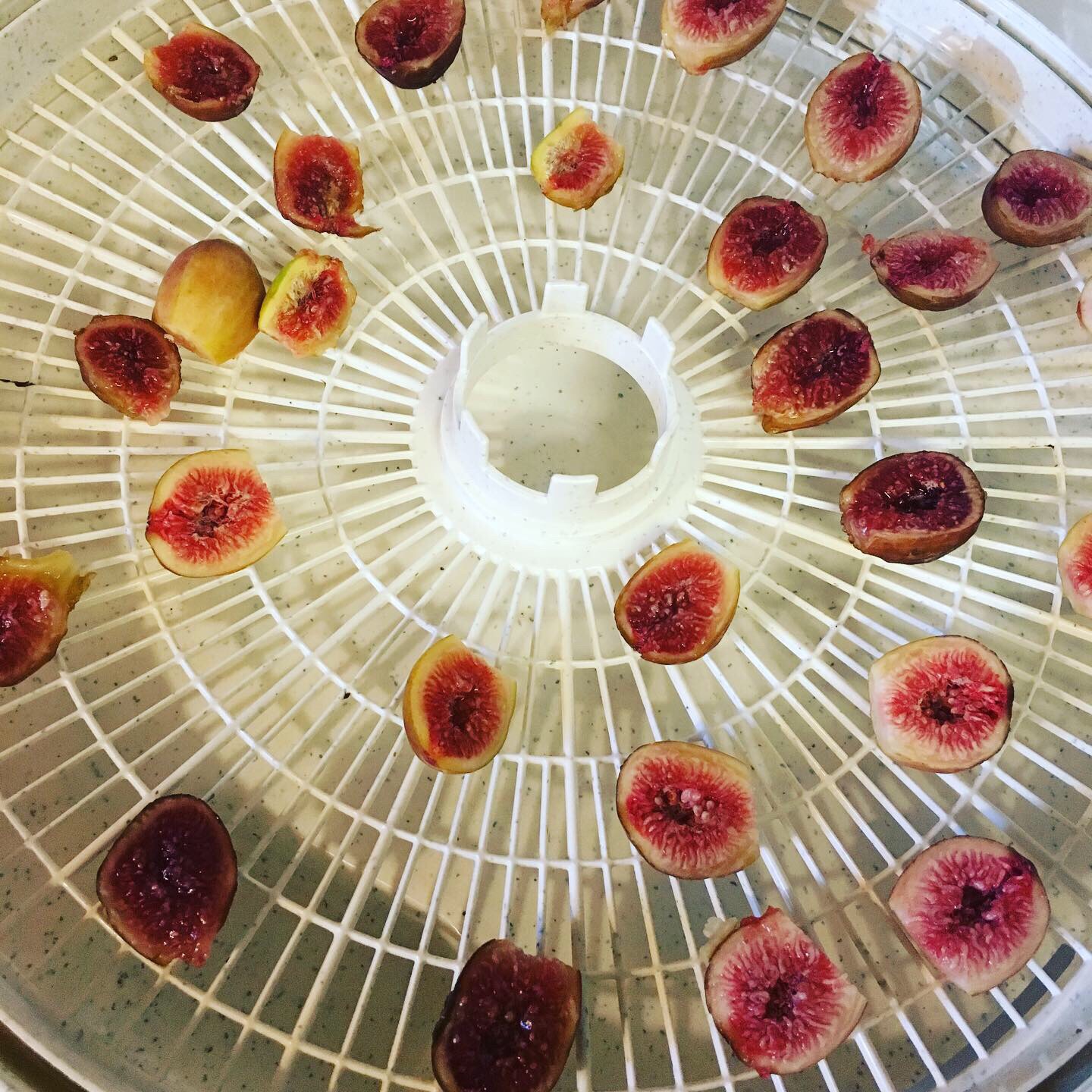 Figs
For the first time in three years, we finally have edible figs! My Rowdy boys were a little hesitant to try them (and I can't blame them because the texture is a bit weird), but they have learned to love them now that they have so much fun picking them (aka climbing up in a tree). We also dehydrated some of the figs (we have had this dehydrator for years) and all the kids had a fun time tasting them. I would love to one day make fig preserves, but that would require a lot more fig trees!
Baby freezer meals
This week, I stewed down a whole chicken that my mom had given me. Because the baby starts preschool next week and has a plethora of food allergies, I knew that making a batch of baby freezer meals would make my life just a little easier. So I pulled out the instant pot and sauteed some veggies before adding in rice and homemade bone broth from the stewed chicken. I cooked on high for three minutes and let it release pressure naturally. I used this tray with one-cup portions to freeze. So easy!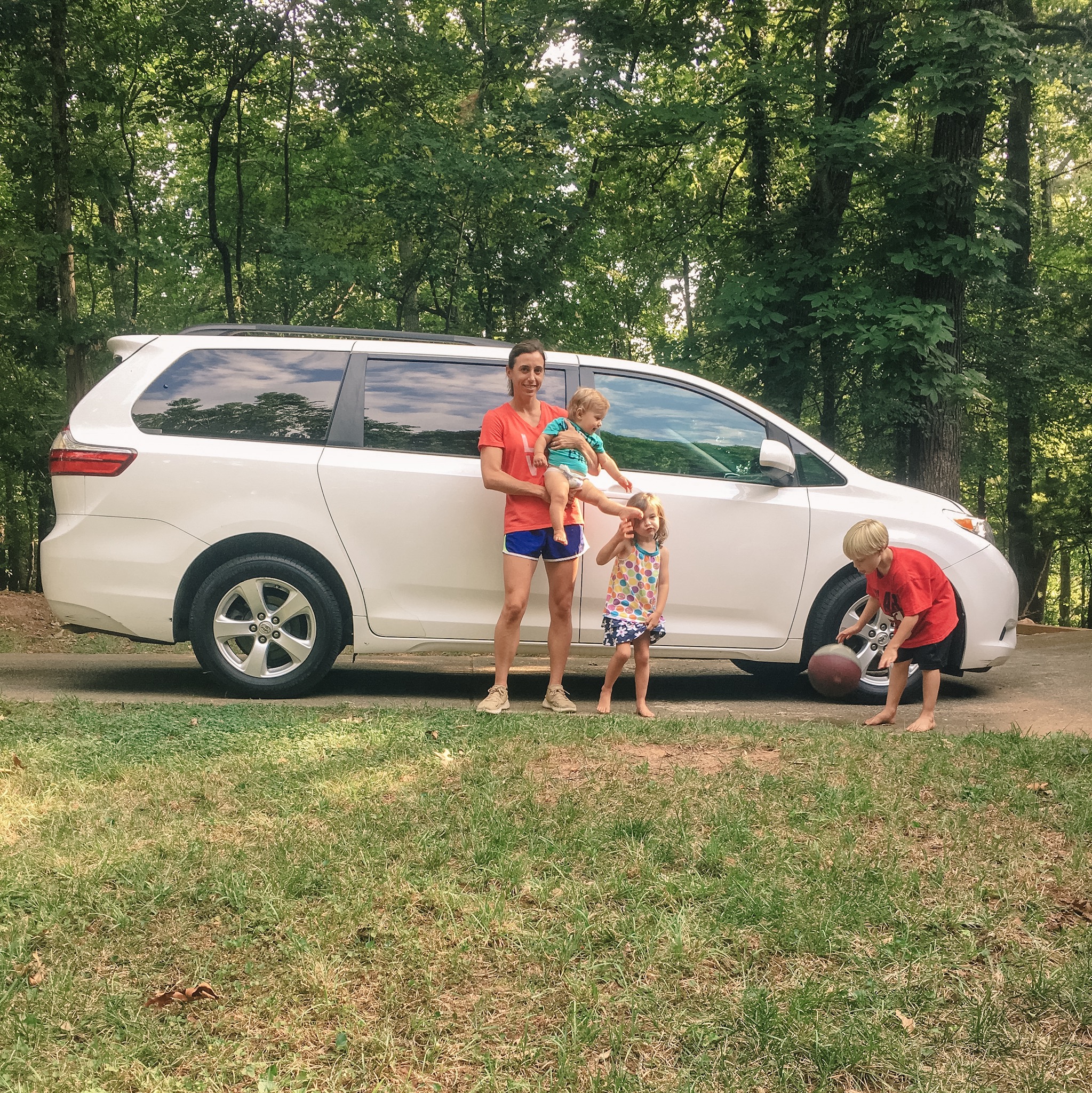 New-to-us minivan
A week before school started, we got a new-to-us used minivan. It's the newest used car we've ever bought since we like to pay cash for cars, but we couldn't pass up a deal on a van with just 61,000 miles. The plan is to run it into the ground during the next several years. With that being said, I did decide to invest in a couple things to make cleaning it a little easier: trash can, trunk mat, floor mats. Soooo worth it already!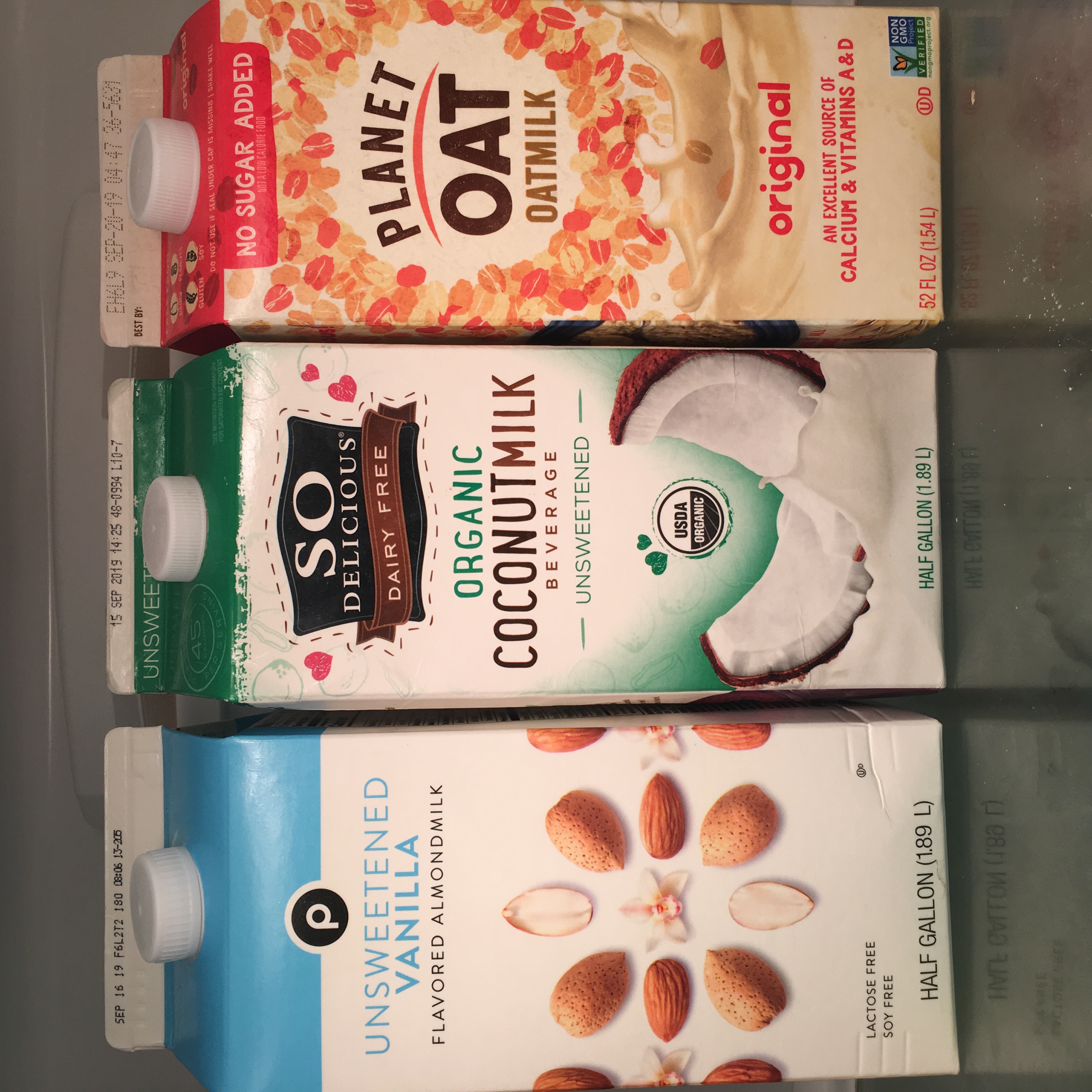 "Milk" Fridge
We are at the point where we need another milk fridge. At least, that's what we called the fridge in the carport of our last house that stored all the extra gallons of milk when my husband went through a phase where he was drinking a gallon of milk a day. Nowadays, we go through maybe three gallons of cow's milk a week between my husband and oldest son, but we have a smattering of other milks in the fridge for myself and my allergy kid. Add to that enough food to feed a family of six (especially since we don't eat out), and you can imagine how packed the fridge is after we get a new batch of groceries.
Baby's first official haircut
Though my mom had trimmed Grady's hair above his ears a couple times, I was waiting until his helmet was off and he turned 1 to get him a big boy haircut. The back was getting long enough to put into a pony tail! Yesterday, my stylist trimmed off the mullet and shaped things up. Besides acting like a toddler now that he's officially one, he actually looks like one as well!
Officially Weaned
Last week Grady turned one, and just a few days later he self weaned. I was completely shocked, but have now come to grips with it and we've all moved on. It just seems like he's crossing all the milestones in such a short span of time: sleeping through the night, crawling and walking (in same 24 hours!), weaning from nursing, first haircut. Next week he starts preschool two mornings a week so I can work and hopefully Mama will be ok!