If you're looking for the best gifts for rowdy boys, check out this list of toys that is sure to keep active boys ages 4-6 entertained.
It's hard work keeping up with my Rowdy boys, ages 4 and nearly 6. So when I was brainstorming Christmas gifts for my duo, I tried to think of items that would help use up some of that never-ending energy and still keep them engaged. They love to build; they love to destroy; and mostly, they just love to wrestle. I actually considered buying them a set of inflatable sumo bumper balls so that they could wrestle inside them safely. But I'm convinced they'll pop a hole in them within a week.
Alas, here are my gift ideas for boys ages 4-6. Some are outside toys, because–let's face it–even in the winter, boys would rather brave the cold than be confined indoors. And some are inside toys (with containers) that aim to keep little fingers and imaginations busy when the sun is setting hours before bedtime.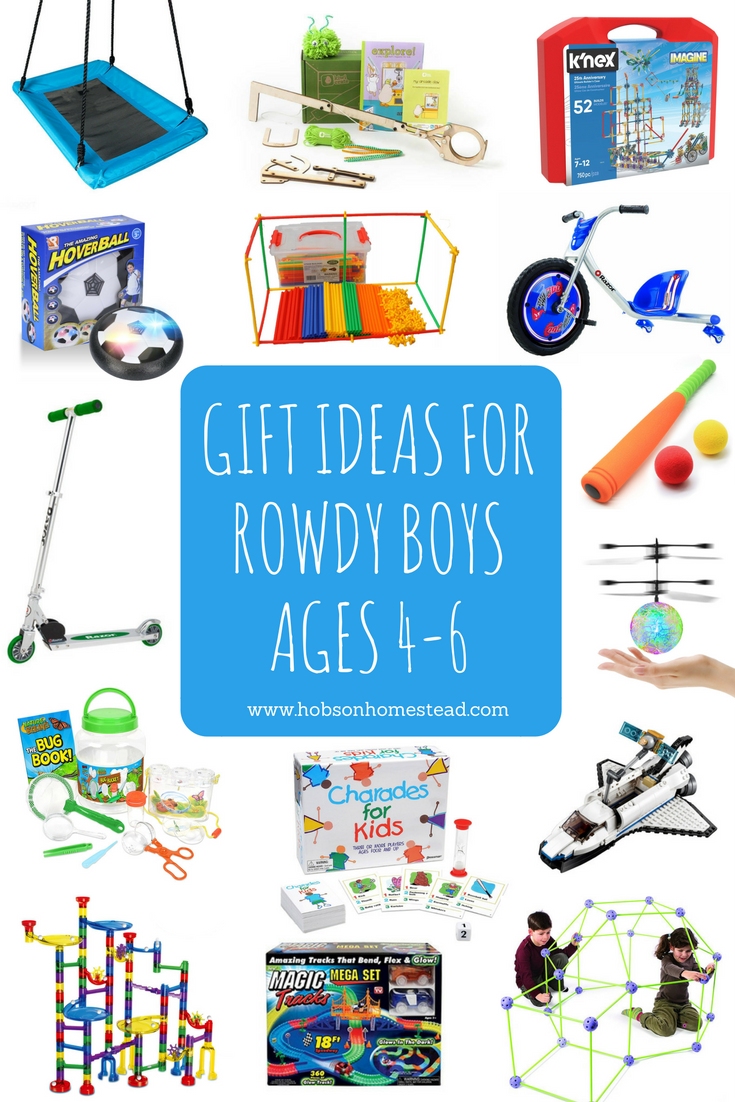 Gifts for Rowdy Boys Ages 4-6
Smart Builder Straws and Connectors
Magic Tracks Glowing Racing Set
*Some posts may include affiliate links, which help support this website.
You may also like:
Gift Ideas for 3-Year-Old Boys
Gift Ideas for 4 and 5 Year Old Boys
2016 Gift Ideas for 2-Year-Old Girls