My daughter's third birthday is 9 days before Christmas, so a couple months ago, I began creating an Amazon List as I think of both birthday and Christmas gifts. Some of these gifts we already own. Some of these gifts I've heard fellow moms rave about. And some of these gifts simply piqued my interest and got great reviews online. The majority of these gifts are linked via Amazon* because I am an Amazon Prime girl and it makes holiday tasks easy so I can focus on the real meaning. I hope this list gives you gift ideas for any sweet and sassy three-year-old girls in your life.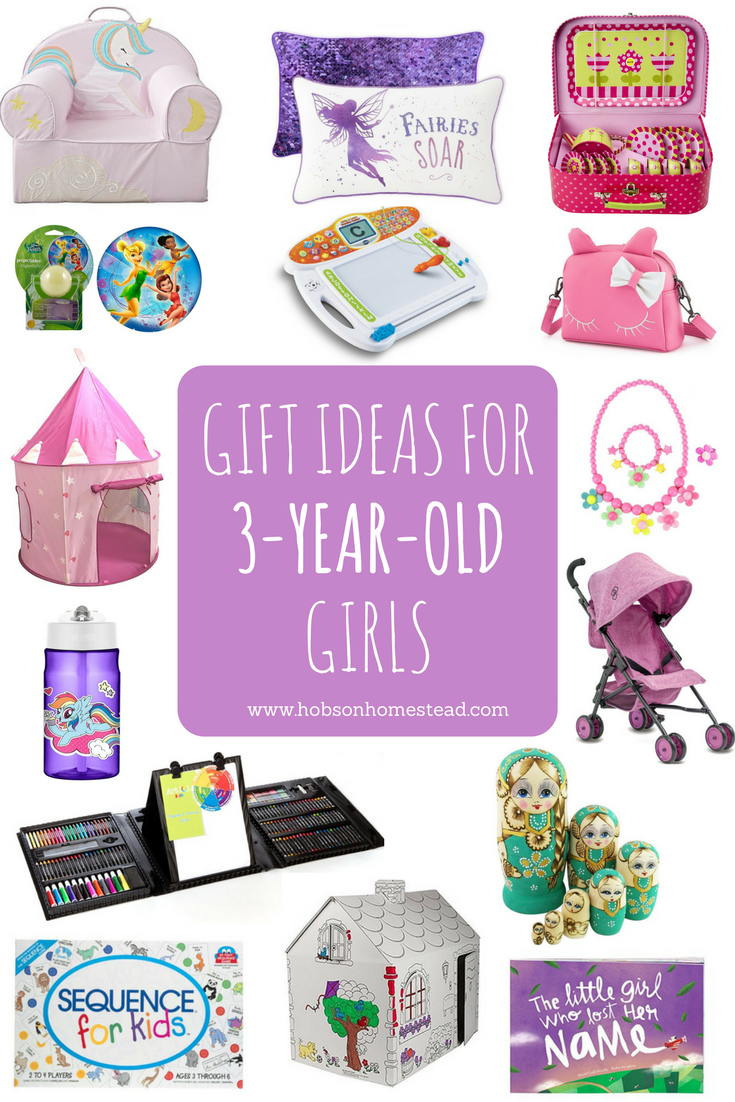 Gift Ideas for 3-Year-Old Girls
Tinkerbell Projectable Nightlight
VT Write & Learn Creative Center
*Some posts may include affiliate links or advertising, which help support this website.
You may also like:
2016 Gift Ideas for 3-Year-Old Boys
2016 Gift Ideas for 4 and 5 Year Old Boys