From fun to wacky to practical, check out this list of amazing stocking stuffers for kids that is sure to elicit ooos and ahhhs this Christmas.
A couple years ago, I finally bought a set of matching stockings for our family of 6. They are a good large size and the red adds a pop of color to our Christmas mantle each year.
The same year I ordered these stockings, we decided to forgo gifts from Santa and instead do a small experience trip and small gifts in stockings.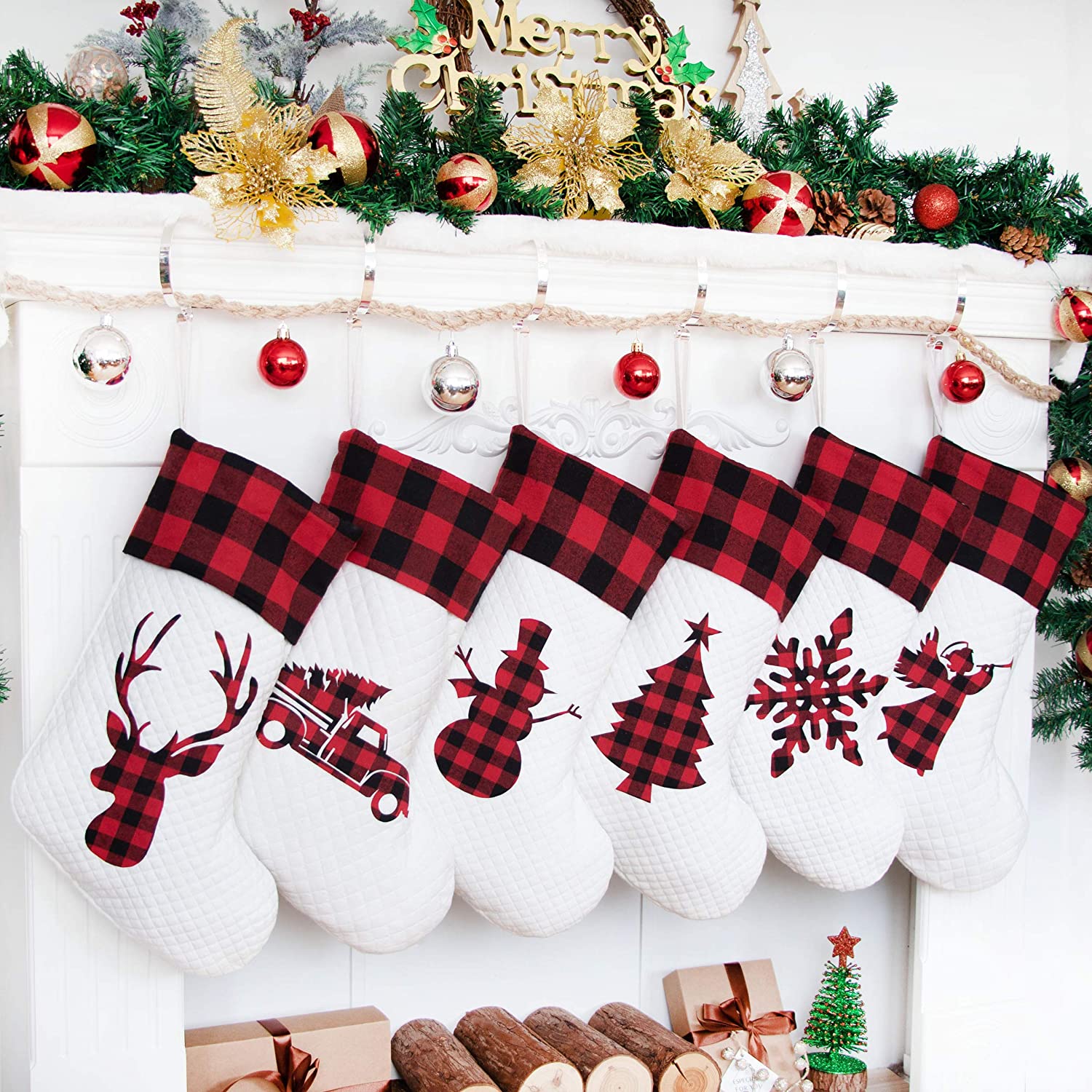 Three years ago when our youngest was 17 months, we simply gifted the kids a trip to the Atlanta Aquarium and went on Christmas day. Last year, we booked a two-night stay in Chattanooga and arrived Christmas afternoon. We spent our weekend exploring the city and visiting Rock City, the Tennessee Aquarium and the Creative Discovery Museum. This year, we booked at trip to Great Wolf Lodge, arriving Christmas afternoon.
We are really loving this new tradition of experience gifts because it is less pressure on buying gifts and honestly, it's less clutter in our house. Oh, and also, our boys tend to break things so new toys don't seem to last long.
Once I decide on their experience gift (which I typically buy or book by July to get the best deal), all I have to worry about are their stocking gifts.
Related: Unique Gifts for Women in their 30s and 40s
But I'm learning that stockings can be so fun to fill and customize for each child. Instead of filling their stockings with candy, cheap knick-knacks and socks, I spend time searching out fun gifts that I know they'll love and use regularly.
Though at times I miss giving my kids big-boxed gifts, I've now fully embraced filling their stockings with creative items that are fun and pocket-sized. Here's a list of 18 stocking stuffers your kids are sure to love—and I have purchased every one of these items in the past two Christmases since we started this new tradition.
If you're looking for stocking stuffer ideas for your kids (roughly ages 4 to 10, like mine) see if some of these items will help you narrow down stocking stuffers for your kids.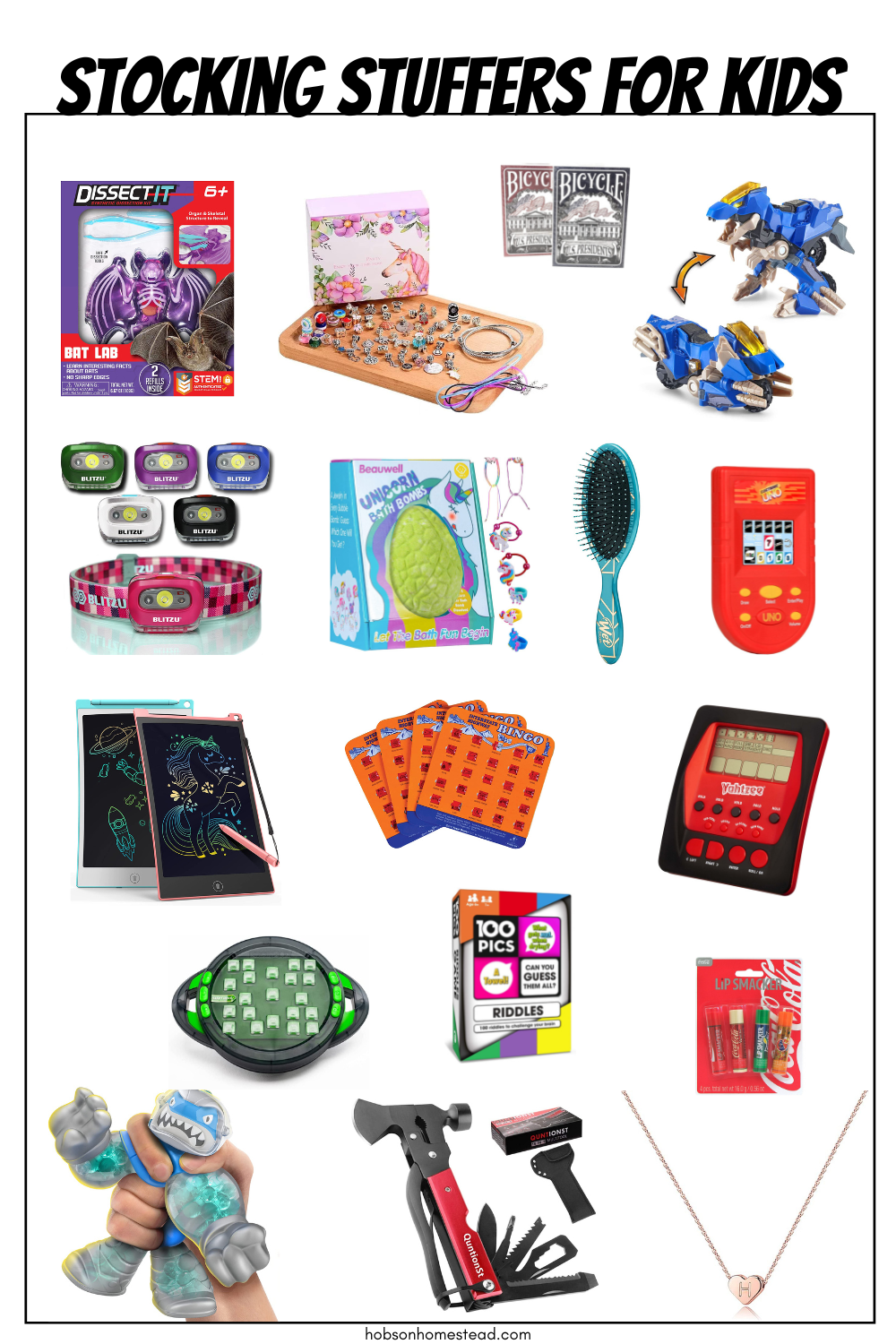 Stocking Stuffers Your Kids Will Love
Travel Games: Riddles, Word Puzzles, Jokes
Stretchy Squishy Action Heroes: Blue, Red, Green
Multitool (suggested for kids 8+)
See other posts on stocking stuffers for kids: