If you have a school-age child with food allergies, you're likely accustomed to packing your child safe food for birthday parties, school celebrations and especially school lunches. Maybe you've found your groove packing lunch for your allergy child, or maybe each day is a struggle to find something he/she will eat and some sort of packaging that's easy for your child to open.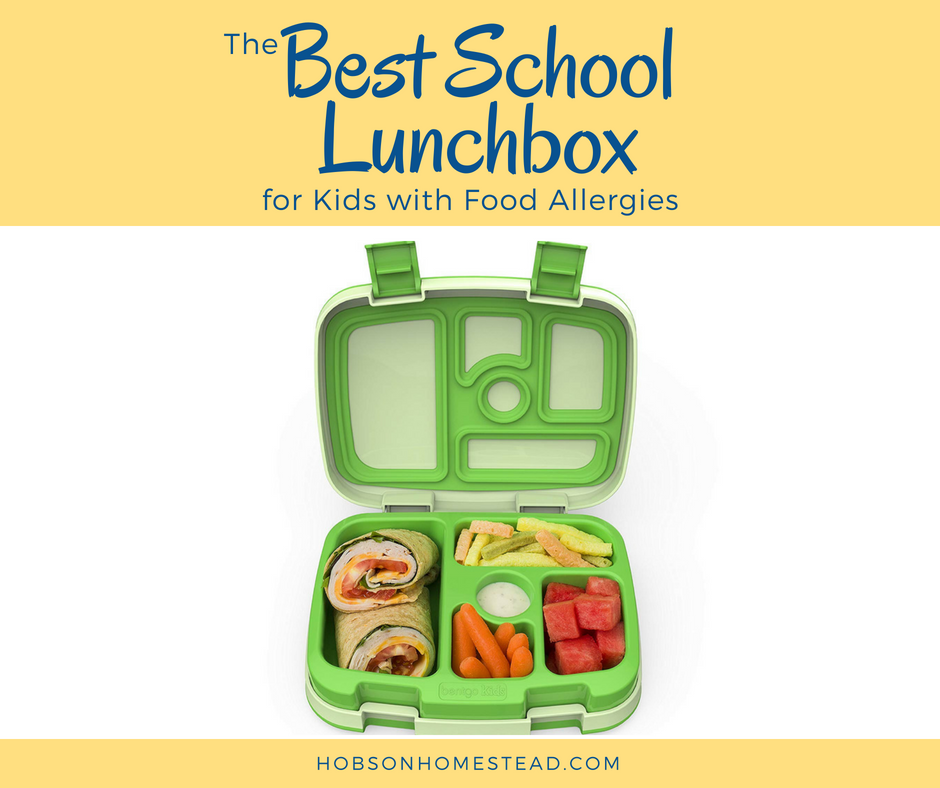 Many kids with food allergies can't eat the typical bagged sandwich or prepackaged chips or pretzels. Instead, their dietary restrictions require you to get more creative with not only food options but also packaging.
That's where my favorite and the best lunchbox for kids comes in: Bentgo Kids Lunchbox.
(Images are clickable)
I purchased three of these lunchboxes (one of each color) two years ago when my kids were ages 4, 3 and 18 months. Now, they are 6, 5 and 3 years old and we used these lunchboxes all summer when we picnicked at parks, pools and traveling to and from vacation.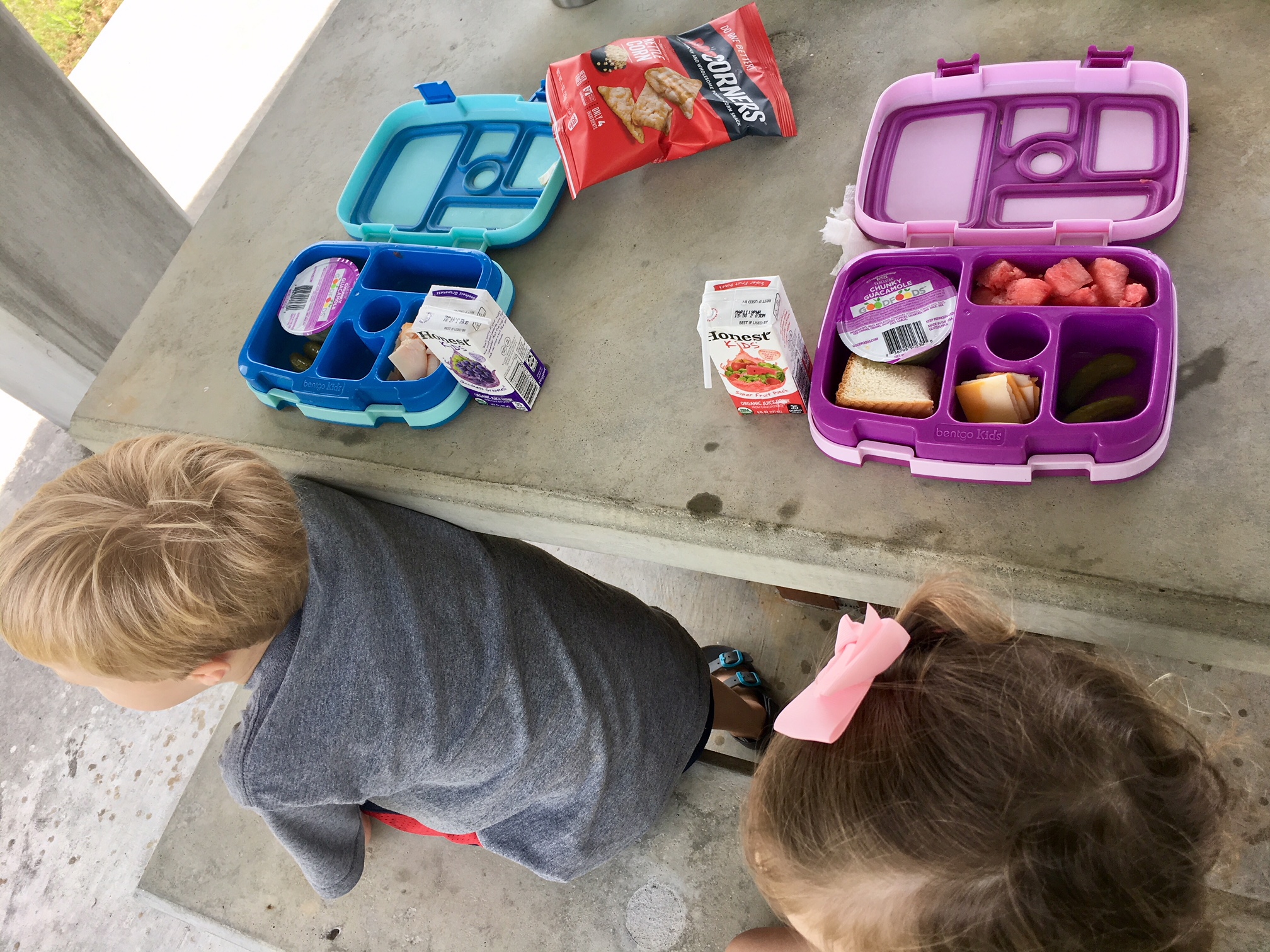 One of my sons has Eosinophilic Esophagitis and is subsequently allergic to more than a dozen foods or food groups. Though all my kids use these Bentgo Kids Lunchboxes, especially in the summer, it's my allergy kid who takes one to school every single day during the school year. He can't eat convenient sandwiches or the typical prepackaged Cheezits or pretzels. Instead, I often prepare lunch meals for him with leftover dinner meat or deli meat, allergy-friendly crackers, sunflower seed butter, fruit and small veggies. Surprisingly, these lunchboxes hold plenty of food for him and often he comes home from school with food leftover. And I'm totally OK with that—I just don't want him to go hungry.
7 Reasons the Bentgo Kids Lunchbox is the Best Lunchbox for Kids with Food Allergies
1. It has 5 compartments. This may not seem like a big point, but multiple compartments allows for lots of variety, which is key when a child is restricted from multiple foods. This allows my allergy kid to feel like he has tons of food options for lunch, despite how many food allergies he actually has.
2. It lasts. I must say I'm impressed with not only how often we've used these lunchboxes, but how well they've held up. You can put the inner tray through the dishwasher and the outer case is a quick hand wash.
3. It's truly leak-proof. I've placed these lunchboxes in a cooler where the ice melted into water and the lunchboxes were submerged. I was worried the food would be soaked, but was pleasantly surprised to find the lunchbox had sealed out the water.
4. It's perfect for including sauces or nut butters. I often add ketchup or sunflower seed butter to these lunchboxes because there are compartments that are the perfect size for condiments. . And for my other kids, I'll add yogurt in one of the compartments. We've never had a leak (internal or external) in two years.
5. It saves you from using tons of plastic baggies. Because my allergy kid can't eat typical lunch food, I would end up using 5 or 6 snack-sized plastic baggies for him for a single lunch.
6. It's BPA-free. We're all conscious of the dangers of plastic, especially for our kids. But this lunchbox is free of BPA.
7. Easy to open. Though this lunchbox is designed for ages 3-7, it was easy enough to open that my daughter could do so at two years old.
Bentgo Kids Lunchbox Accessories
If you're wondering what accessories work best with these Bengto Kids Lunchboxes, here are the products we use: