After my 37 week appointment and finding out I was 3 cm dilated, I immediately came home and packed my hospital bag. I can't really remember what all I packed for James Michael's birth, but I do remember bringing a small rolling piece of luggage and not even using half of the contents. This time, I'm trying my best to keep it simple and pack only what I think I'll need in a basic duffel bag.
I'm not one of those mamas who will look put together during labor or during her stay in the hospital. I'll most likely be makeup-less with my hair in a pony tail and arrive and leave in workout clothes. And I'm ok with that, because it's all about me being comfortable.
flip flops
slippers
white noise machine
clif bars
undies
socks
2 nursing bras
2 nursing tanks
cotton skirt
cotton maternity shorts
1 t-shirt
PJs (t-shirt and shorts a size up from normal)
light robe
toiletries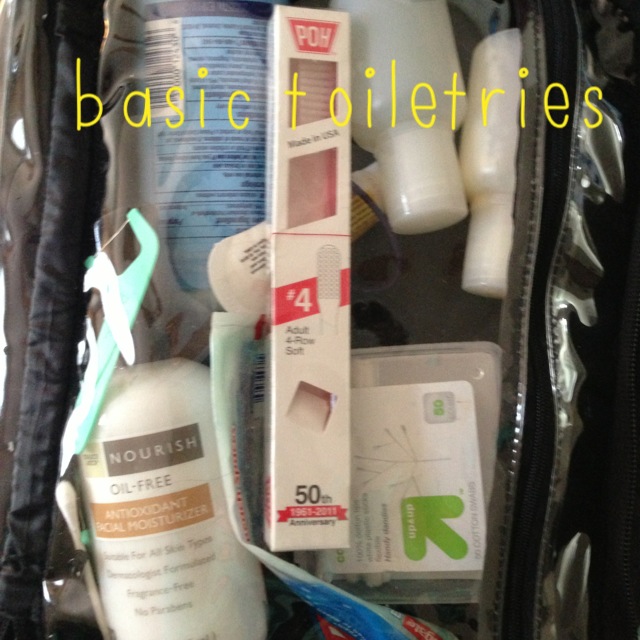 For my toiletry bag, I'm planning on skipping the makeup and just going with bathroom basics. I know the dark circles will show through regardless of the amount of foundation I cake on 🙂
toothbrush

toothpaste
floss
facial wipes
facial moisturizer
ear swabs
shampoo
conditioner
hair bands
deodorant
hair brush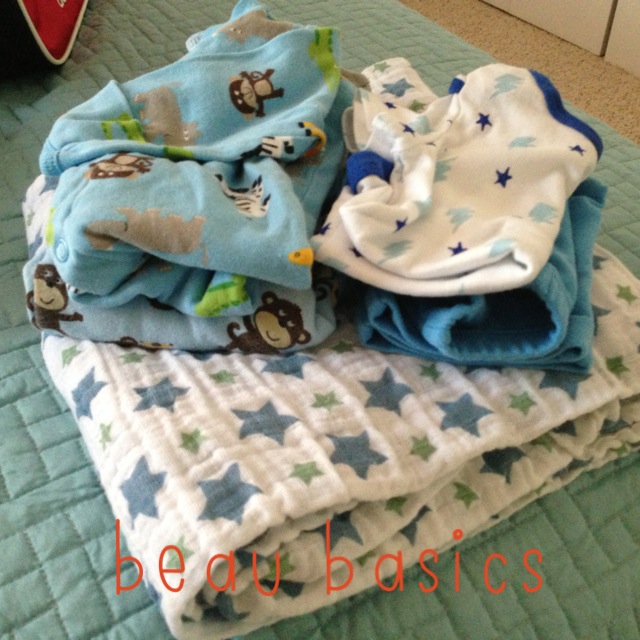 Theoretically, I don't have to pack anything for little Beau, since Northside Hospital provides a little onesie, socks, swaddling blankets and a hat, but I still wanted to pack a few things.
Muslin swaddling blanket

2 newborn footed sleepers with fold-over fabric for hands
newborn onesie and pant
Everything mentioned and pictured above is packed and ready to go, but there are some last-minute items I need to remember to throw in the car.
Purse

Cell
Cell charger
Laptop and power cord (Still deciding if I want to fool with this. I might just rely on my phone.)
Pillow
I've also packed a bag for James Michael, because more than likely my sister will be the first to intercept him since she lives closest to the hospital and also works there. Beau's car seat is also installed in my car as of this afternoon.
We're as prepared as possible for the unexpected!