First Sickness of the Season
We had our first sickness of the school year (only 10 days in) this past weekend. I'll spare you any pictures, but the stomach bug thankfully only hit two out of four kids. Grady felt great 12 hours after it all began, as evidenced by this picture above. I'm already getting a little nervous about wintertime sickness this year. But there's really nothing else I can do about it at this point, just lots of hand washing, elderberry syrup and prayers.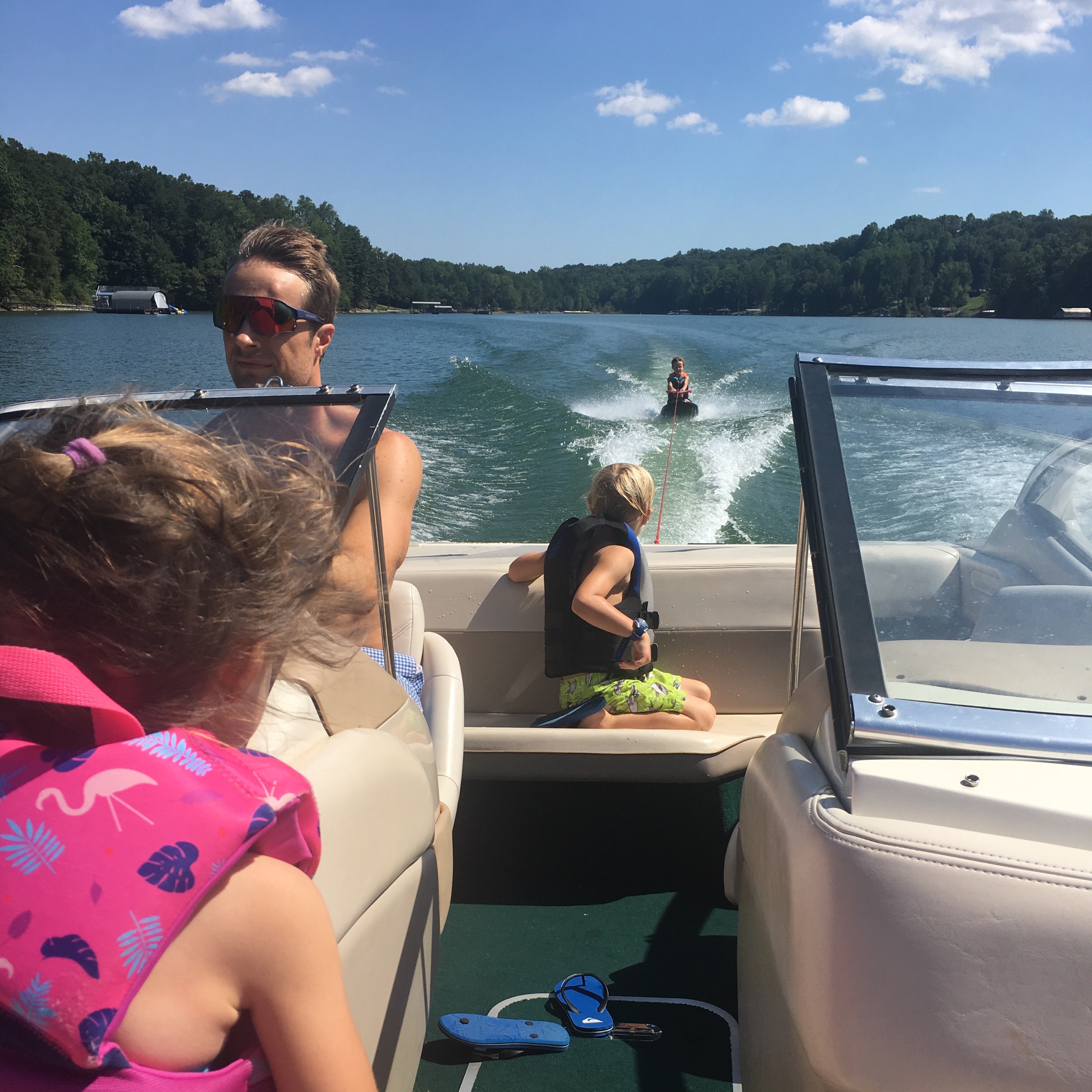 Final Lake Days
It seems ironic that at the tail-end of summer, my oldest has developed an interest in kneeboarding. This week, he kneeboarded thirty minutes straight and would have gone longer if we let him. But summer is winding down (despite the warm temperatures) and we're enjoying the final weeks of lake days. We've frequented jumping rock, the hubby has wakeboarded and the Rowdy boys have done plenty of contests to see who has the best can opener, dive (with life jacket on!) and belly flop. Seeing as how this is probably our last summer on the lake, I'm trying to savor every moment.
Ramping Up My Work Outs
I've continued to rehab my back with ongoing stretches and some strength building exercises. This week, I started adding in more exercise elements, which I superset with my stretching to make me stretch longer. Today, I finally jumped back into the workout world and it was so hard, but oh so good. It's been 5 weeks since I had a legit workout. Mentally, I need that push sometimes more than I need it physically. Cue all the endorphins! At any rate, I'm just excited to be back in the swing of things, but I am determined to keep up my stretching just because I think it will do wonders for me as I age. #latethirties
Nowadays, I don't work out so that I can compete and I'm not trying to set crazy PRs. I work out because I simply love it. It's my outlet, my time to forget all the many hats I wear—just for an hour. It's time that I can focus on me without feeling selfish and without being tugged-on constantly. It's my time to slowly rebuild my strength from birthing all these babies so that I can be strong enough to carry them to bed when they fall asleep or hold two at once in my arms when they need me. I want to be the mom who continues to go on hikes with them as I age and throw the football with them in the yard when they ask.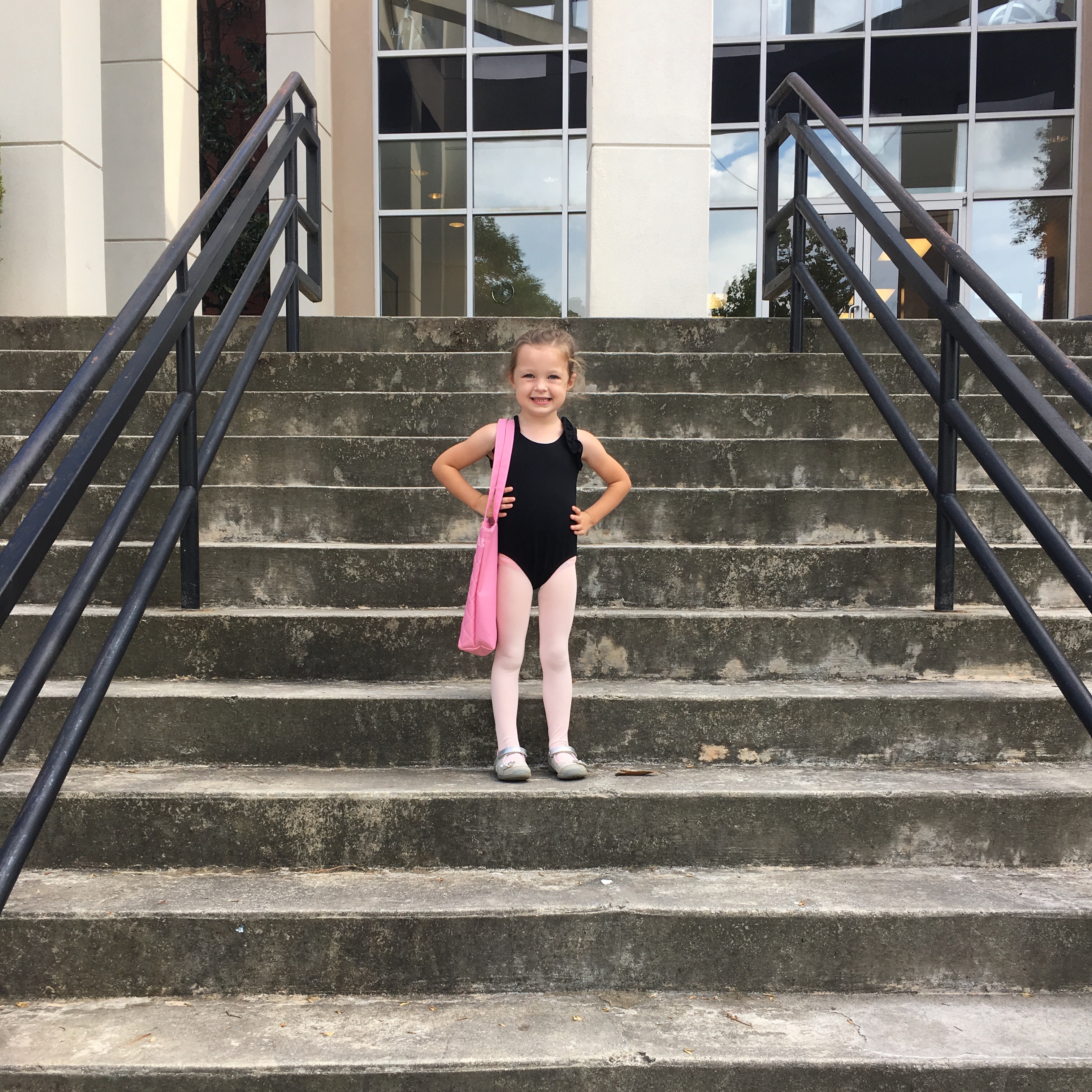 Kids' Extracurricular Activities
Extracurricular activities for kids is a hot topic for moms. It's so hard to know how early to let kids play a sport. Some kids show interest early and others do not. For now, our house rule is each kid gets to play one sport at a time—more for my sanity than anything else. As the official shuttler of kids, it gets a bit crazy being on the go with a baby in tow. Just yesterday, Grady had a breakdown at the end of flag football practice for my oldest son. But now that my oldest is in second grade, I can see just how much he loves and needs team sports. He loves being coached, loves pushing himself, loves working together with his teammates, loves competing. And I will admit that he comes by this honest from both parents 🙂
In case you missed it: