It's finally fall in Georgia. The leaves are changing, the temperature has dropped and the sun is setting much earlier. Fall is hands down my favorite season; it always has been. I love the crisp weather, the drop in humidity and especially fall foods.
Here's how we've kicked off fall in the Hobson house:
Watching UGA football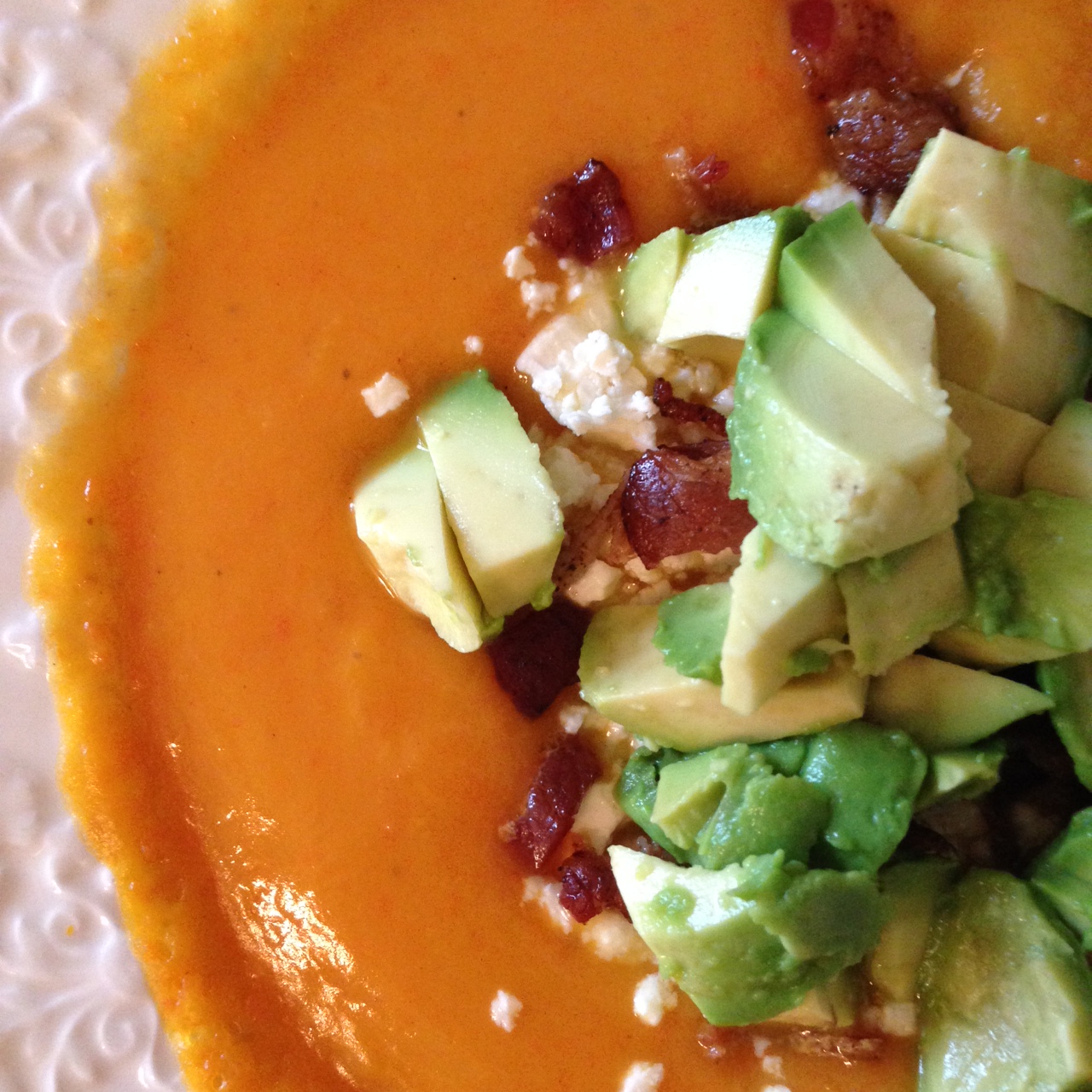 Cooking (and freezing) seasonal soups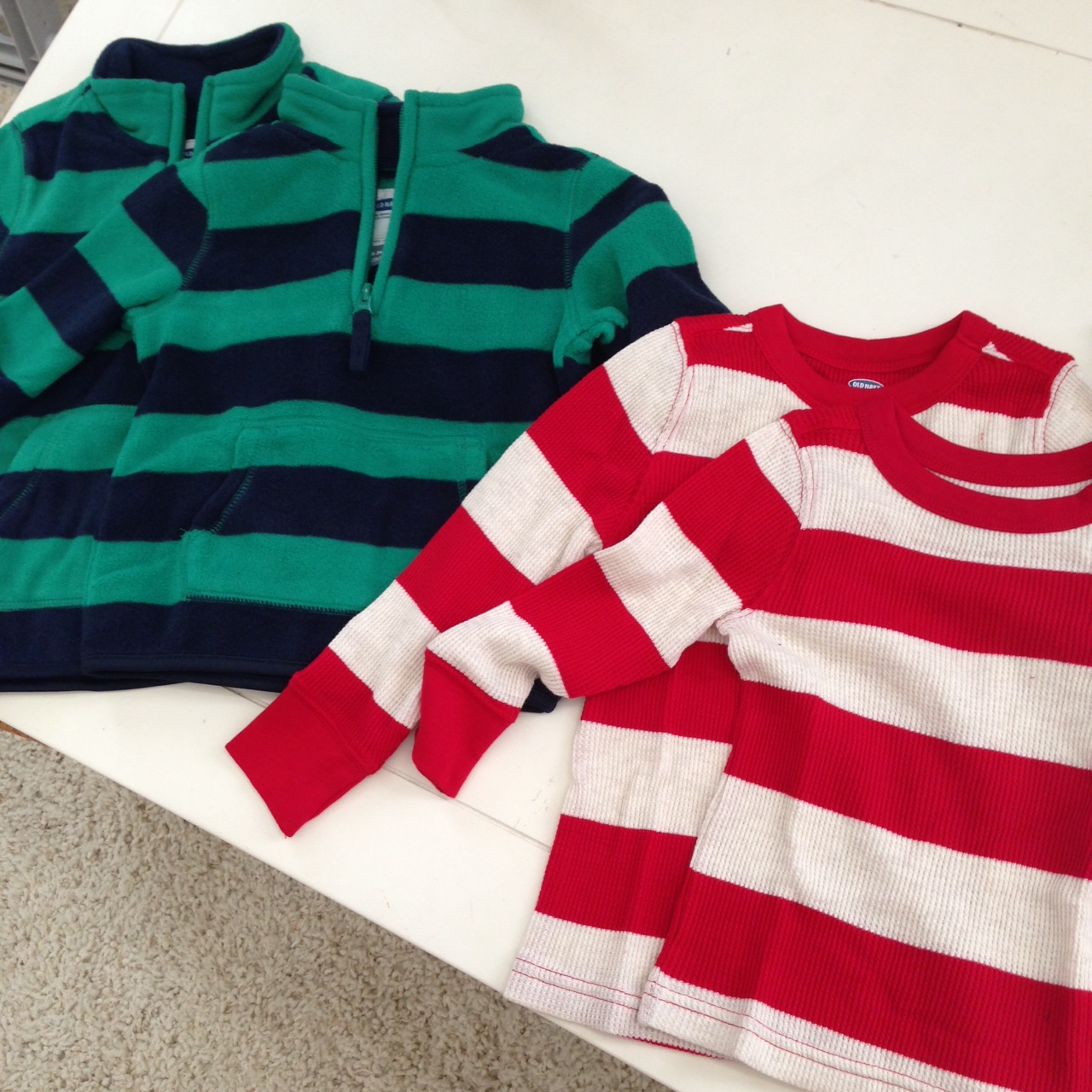 Buying matching clothes during Fall sales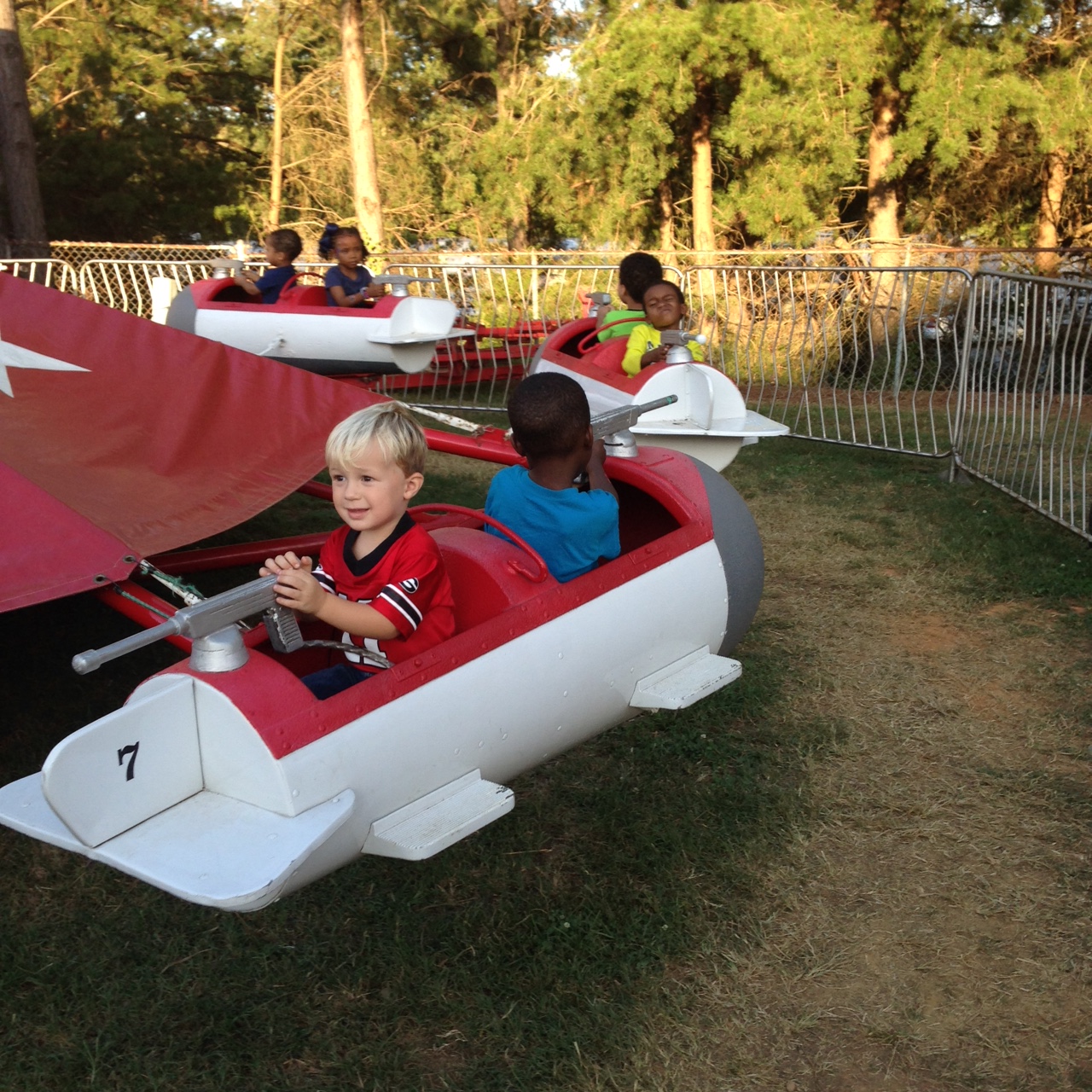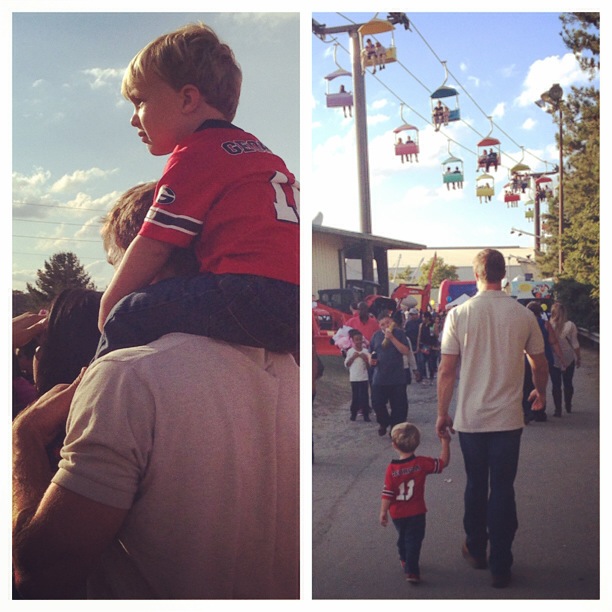 Taking trips to the fair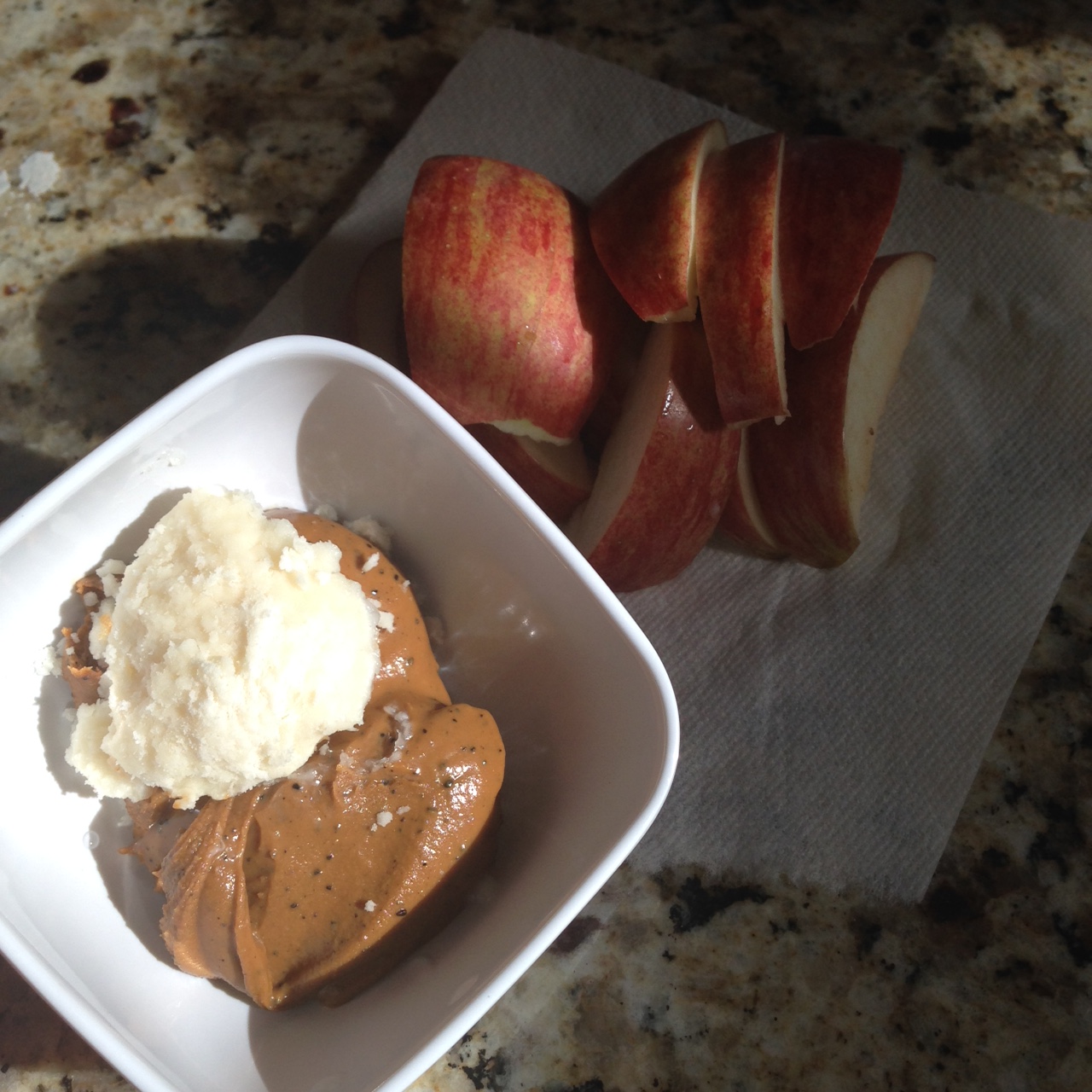 Eating copious amounts of apples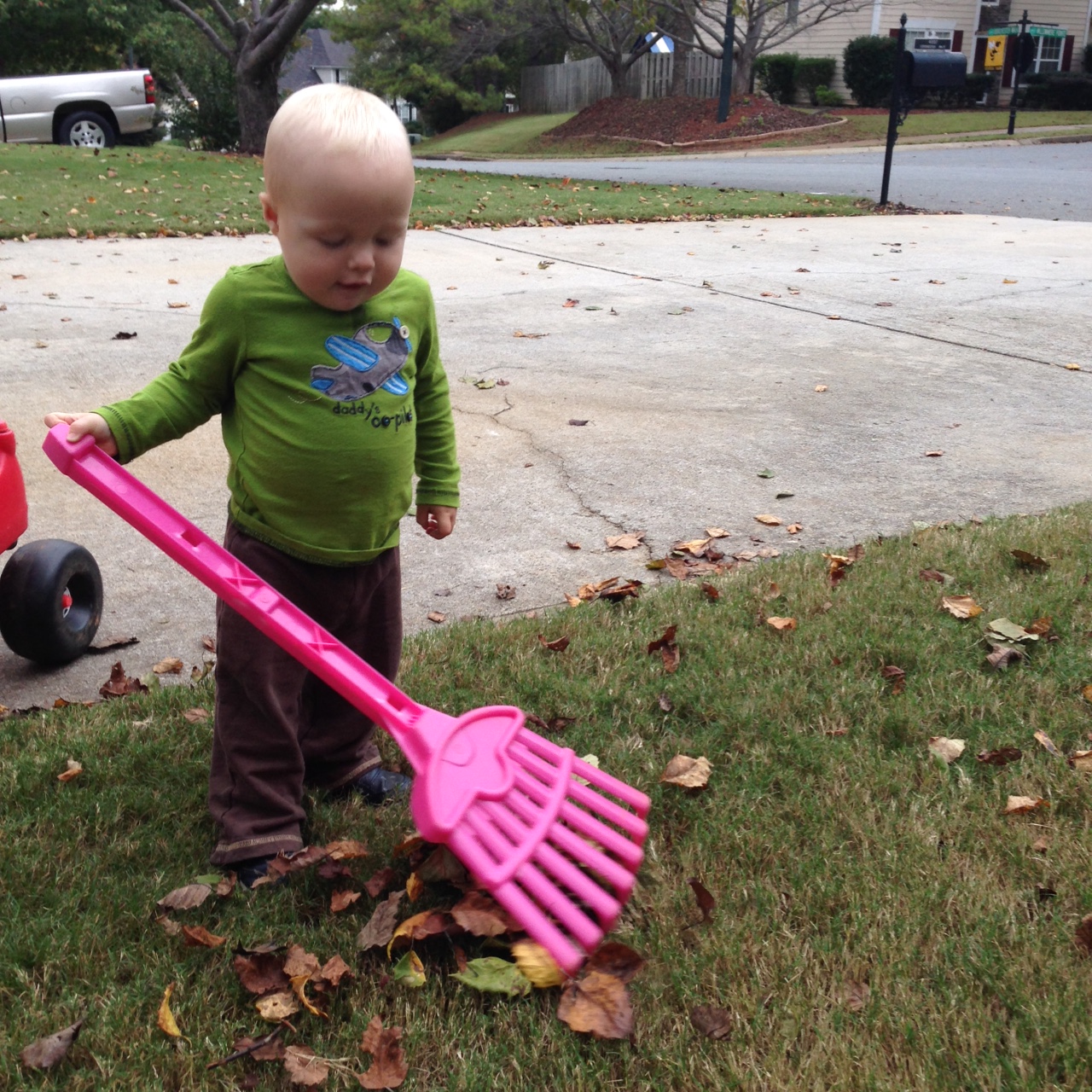 Raking leaves, one tiny pile at a time
Baking with pumpkin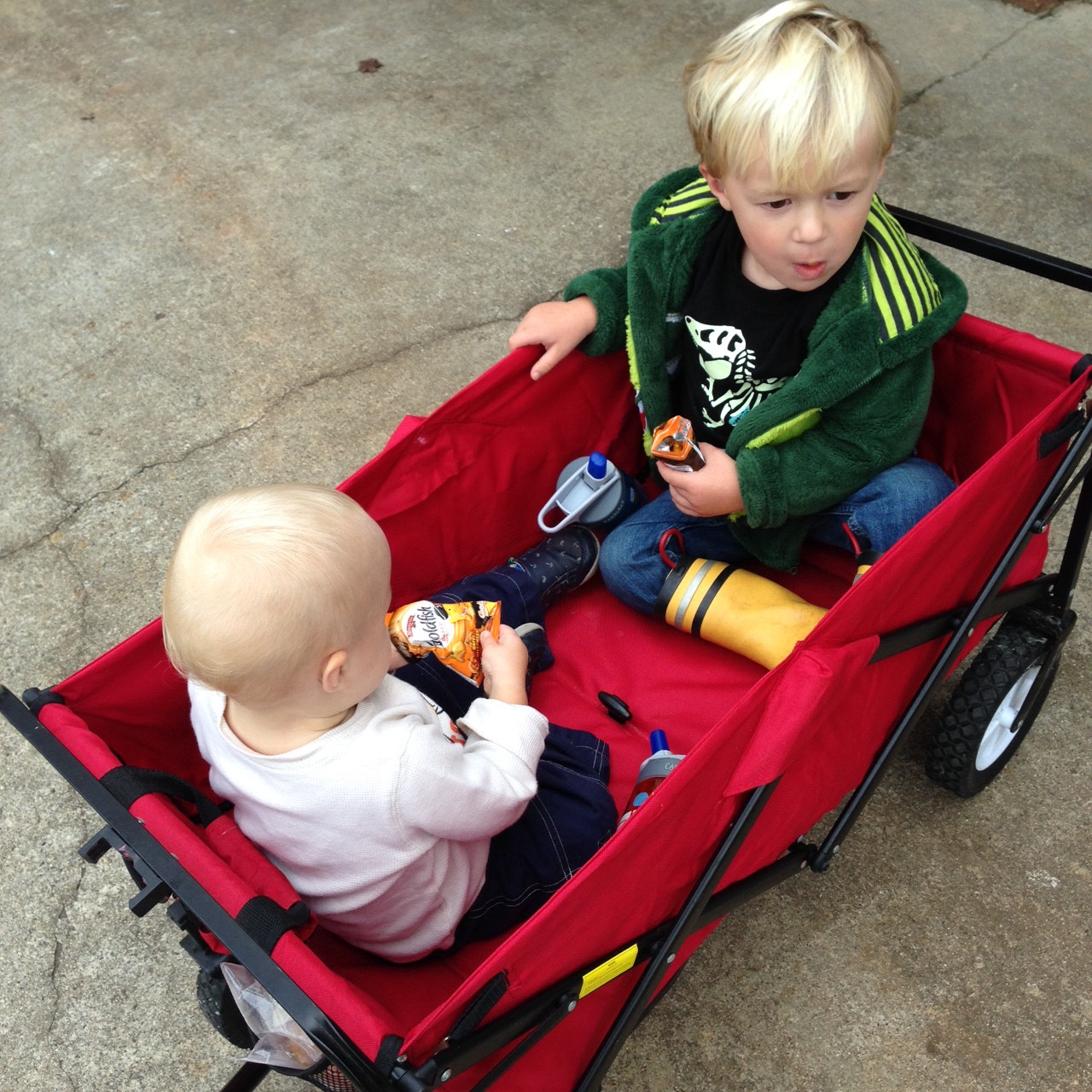 Taking neighborhood wagon rides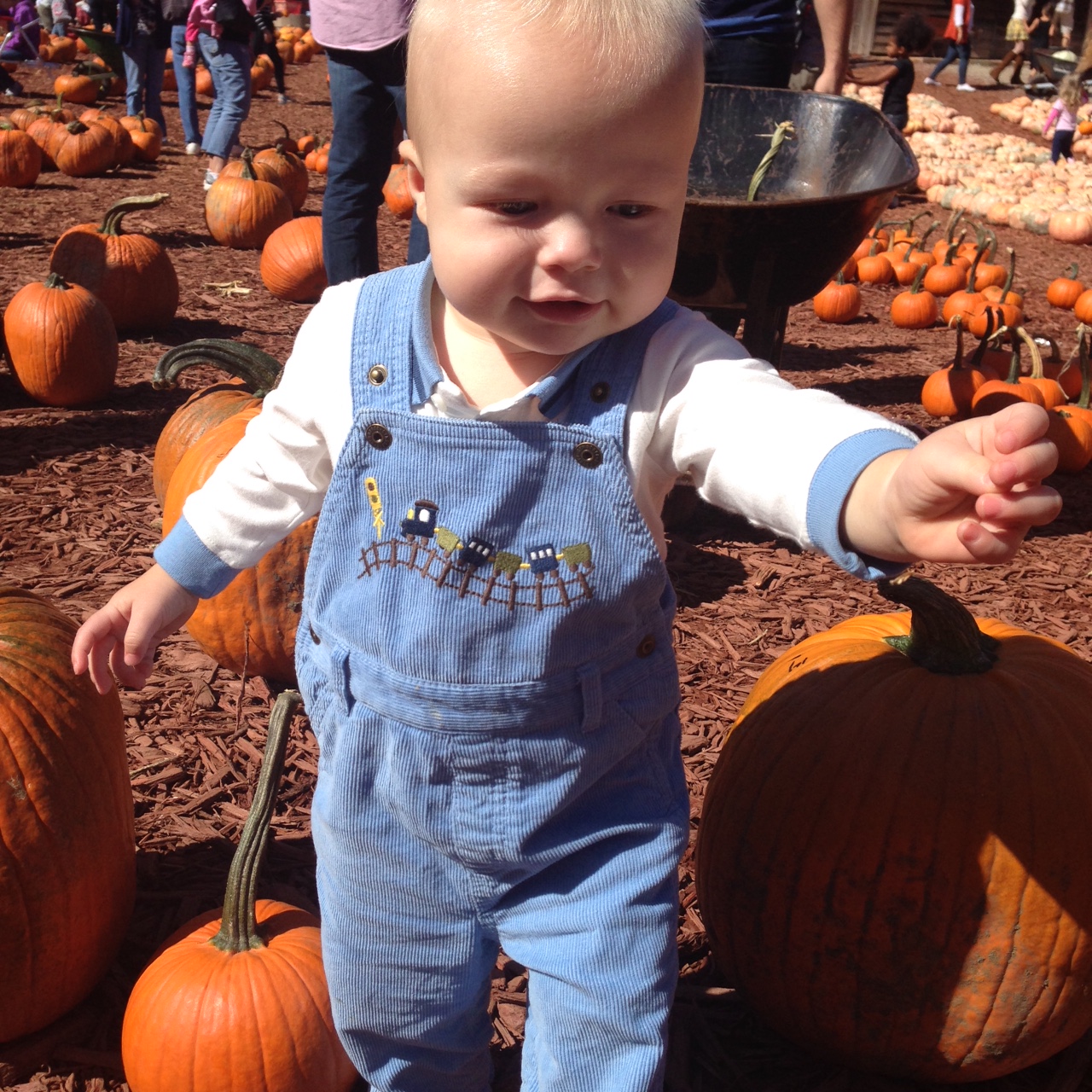 Breaking out the corduroy
Taking school pics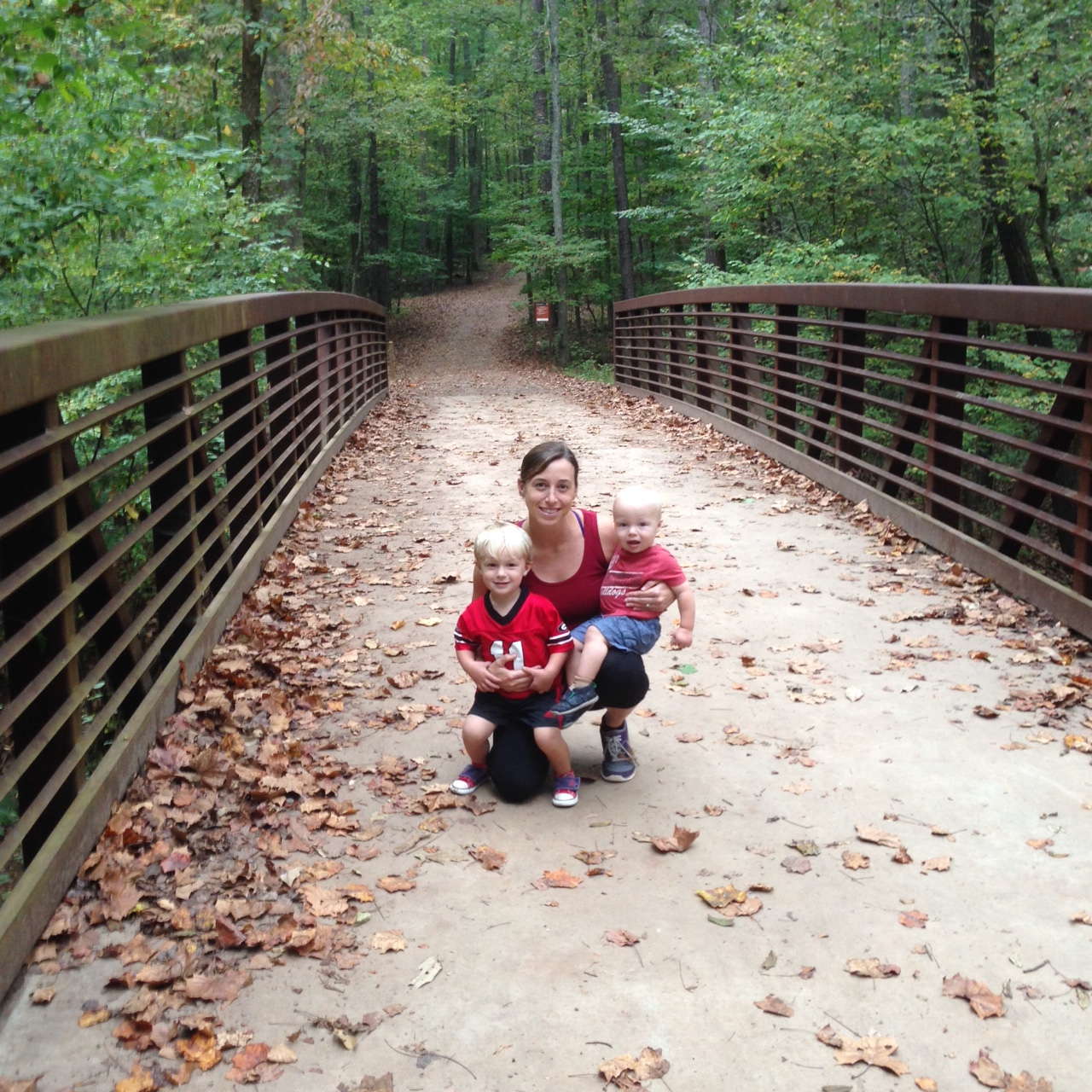 Going on family hikes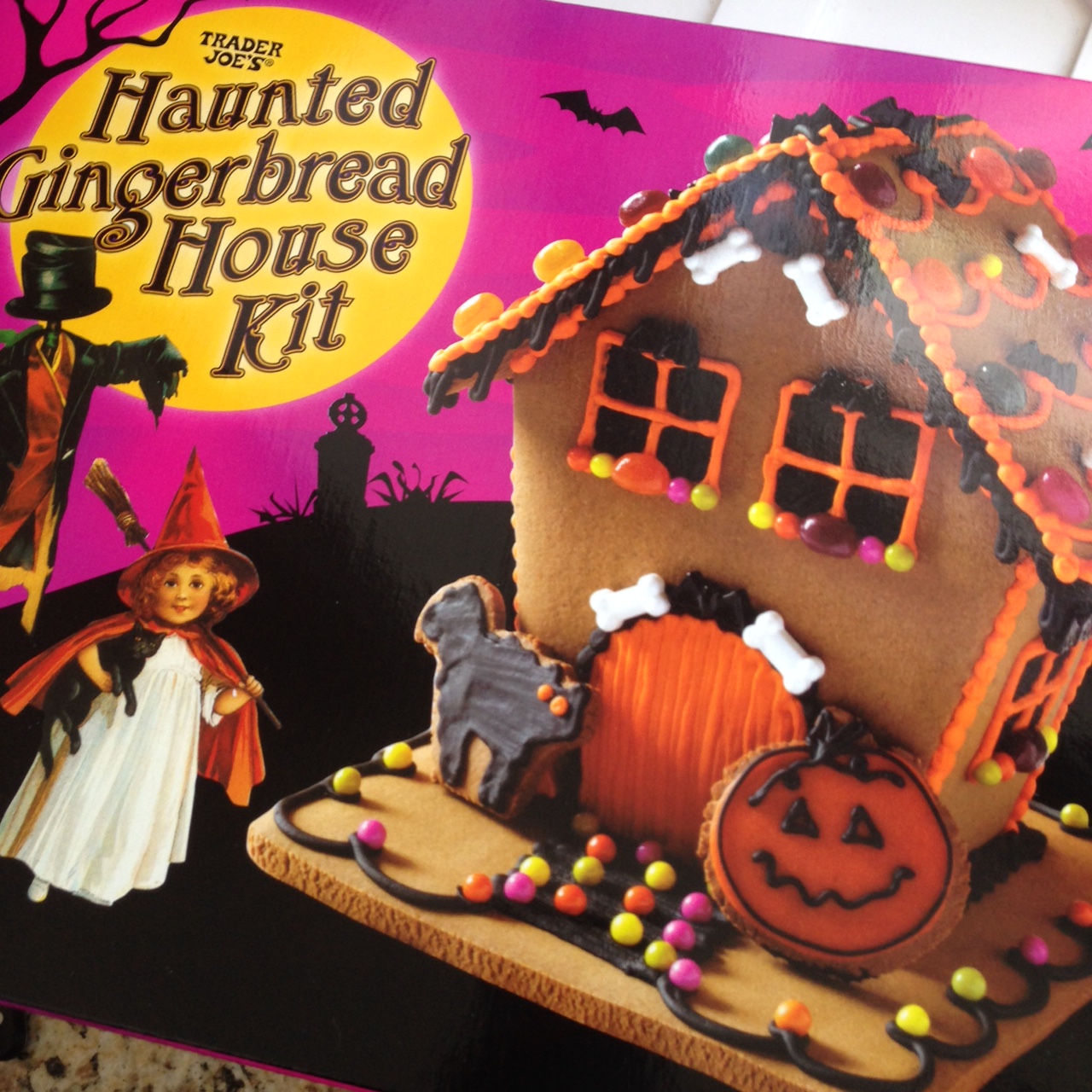 Splurging on holiday activities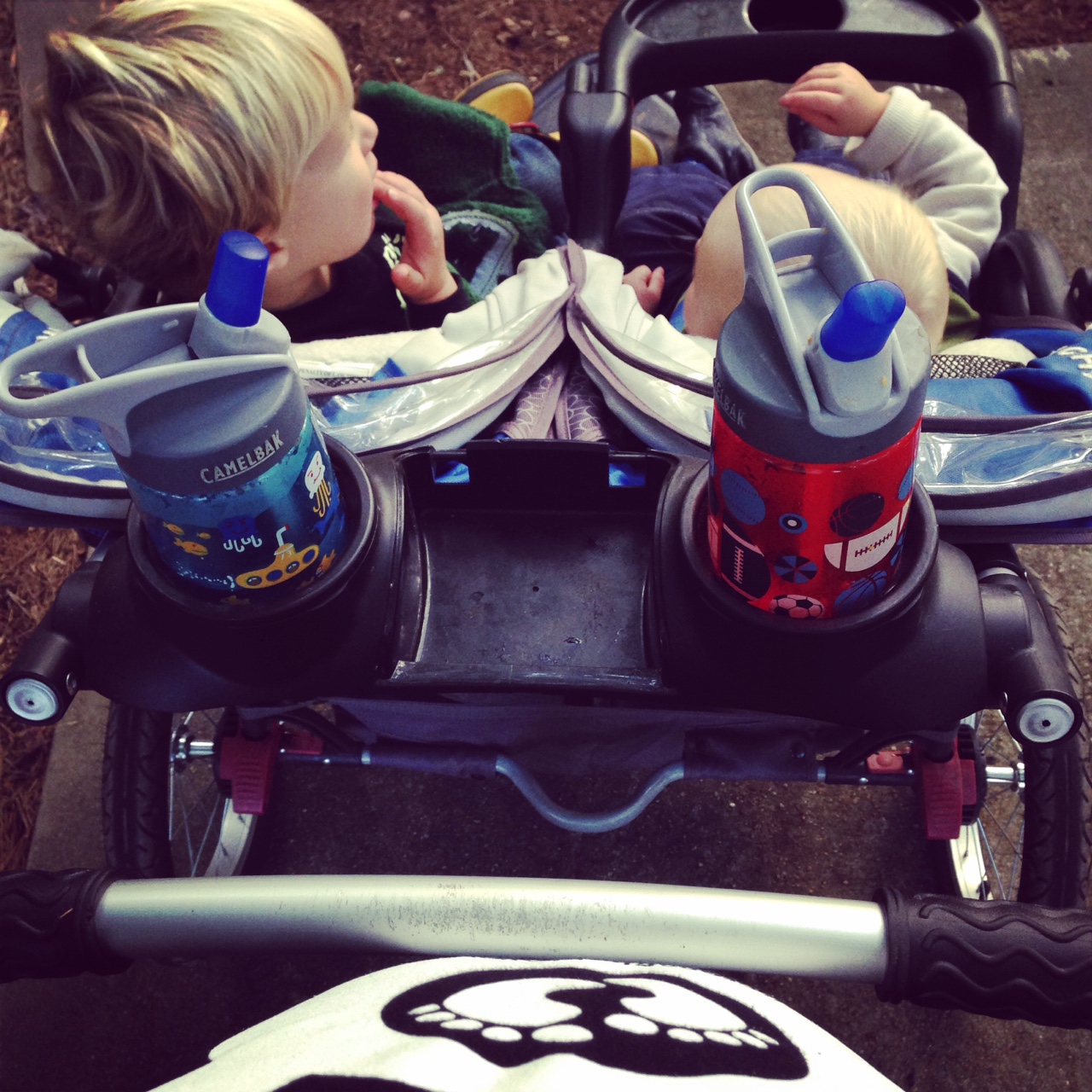 Enjoying mosquito-less stroller walks with baby Scarlett at the helm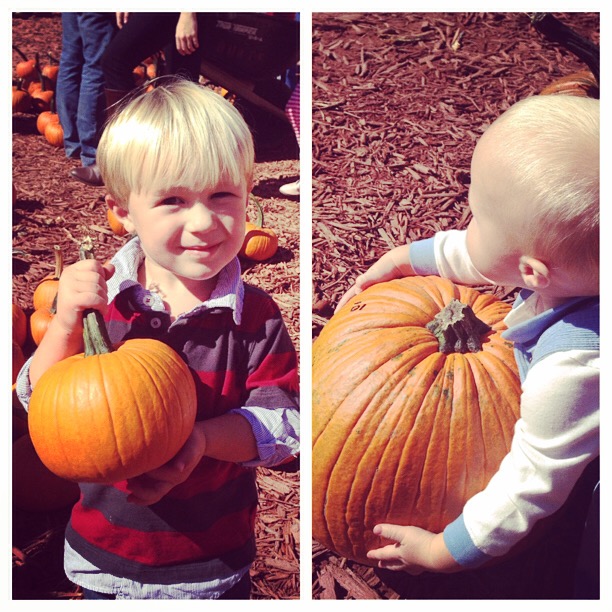 Picking out the perfect pumpkin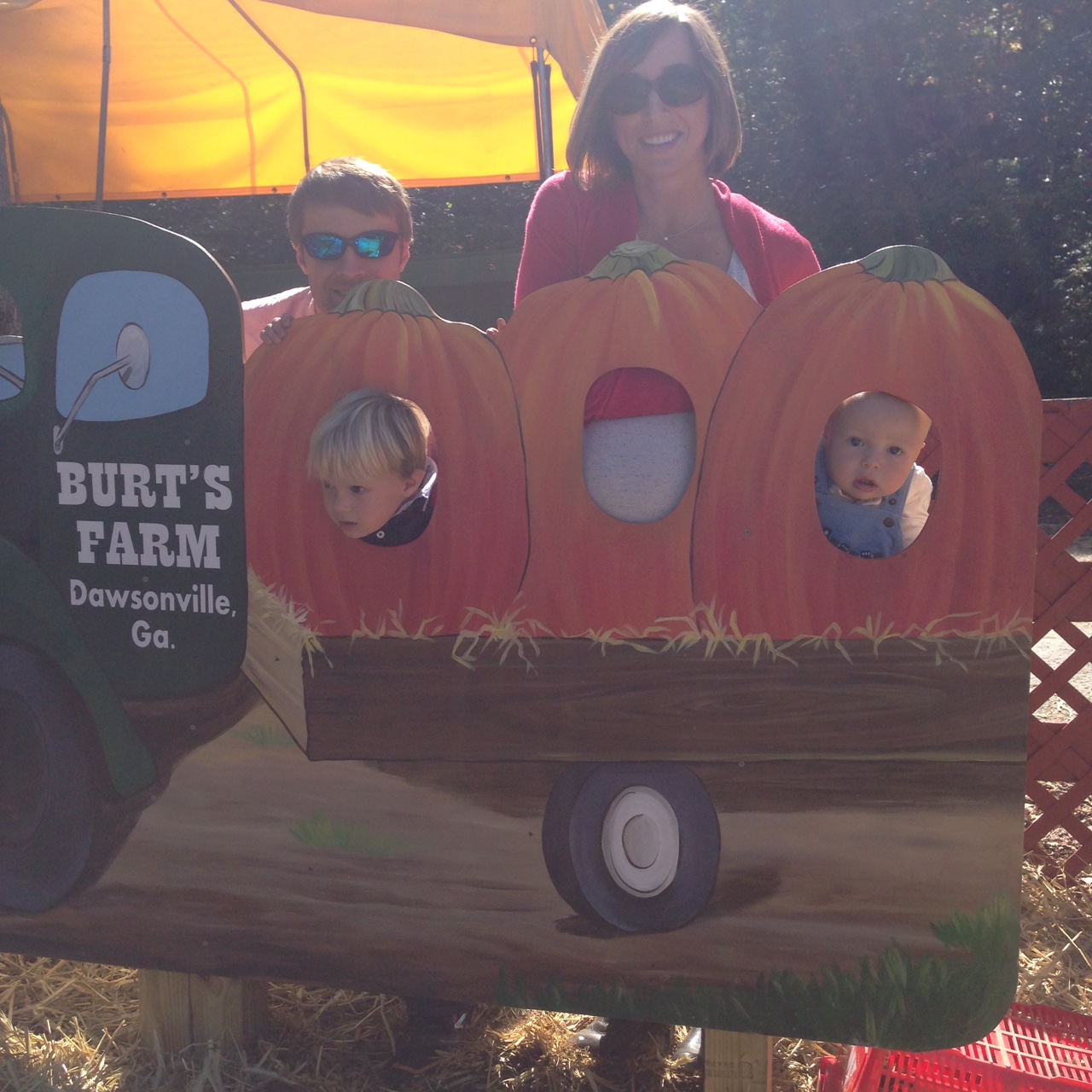 Posing as pumpkins (baby Scarlett is in the middle, the bump is just too big to fit through that hole!)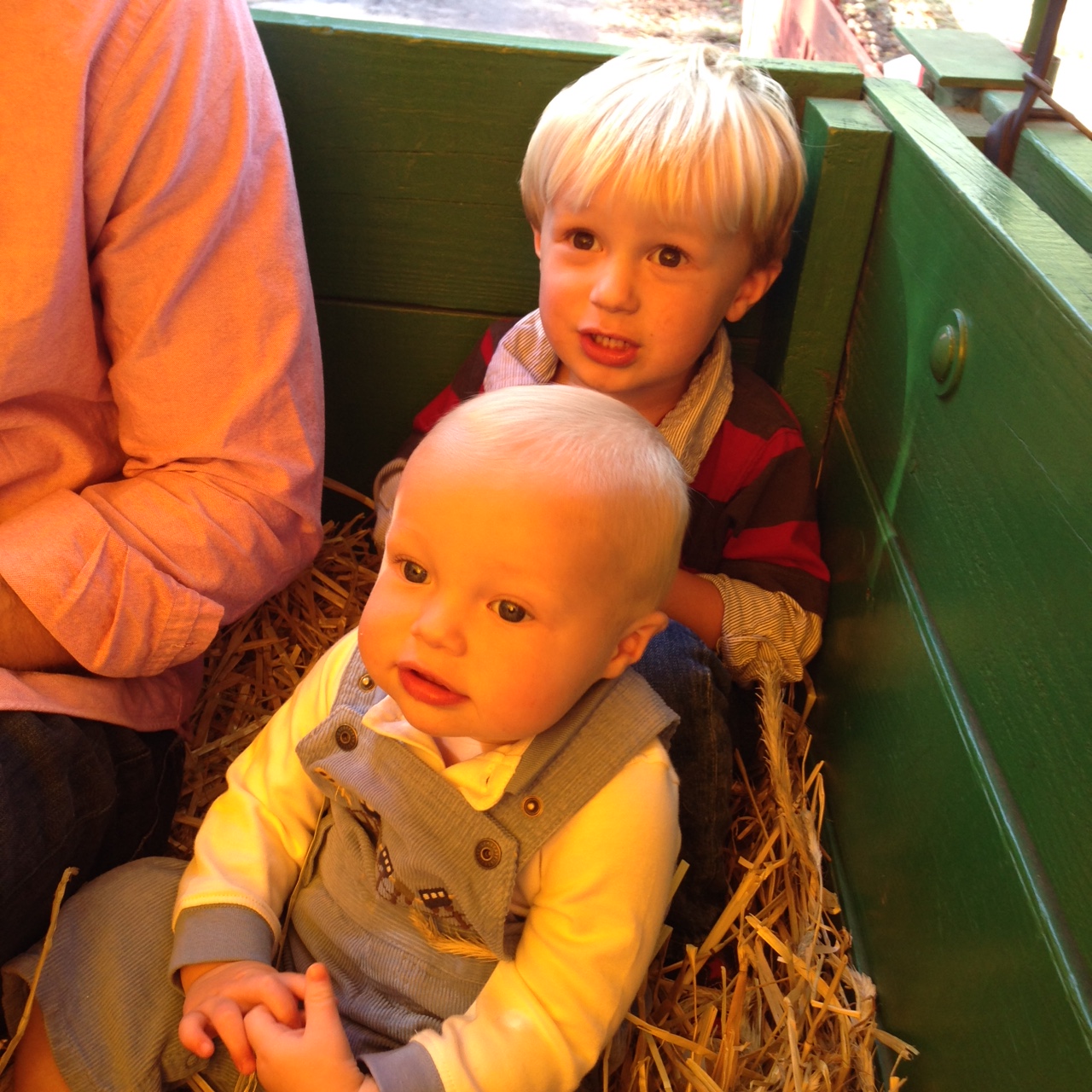 And living it up on hay rides
Yes, so far this fall has shaped up to be exhaustively fun (or maybe that's just this pregnant Mama's point of view).