The next time you need to de-stress, relax, reflect or detach, sometimes all it takes is a simple step outside to improve your mental and physical health.
Life is filled with varying tensions, from health issues to overwhelming busyness and to-do lists to the pressure of making life-altering decisions. And while many of life's obstacles are within your control, there are bound to be plenty that aren't. Moving past these obstacles in life is crucial for personal growth, but you want to make sure it doesn't happen at the expense of your health.
That's where nature or Vitamin N comes into play. Simply being outside in nature offers benefits for people at any age or at any stage of health.
Related: Our Prescription for Vitamin N
Being outside grounds us. Oftentimes, nature is a mini-escape from life's stresses and busyness. It helps us to slow our pace and soak up the natural world around us. Arguably, it is the best prescription for one's health with the least possible side effects.
So the next time you need to de-stress, relax, reflect or detach, don't forget to simply get outside. Here are my top benefits for getting outdoors.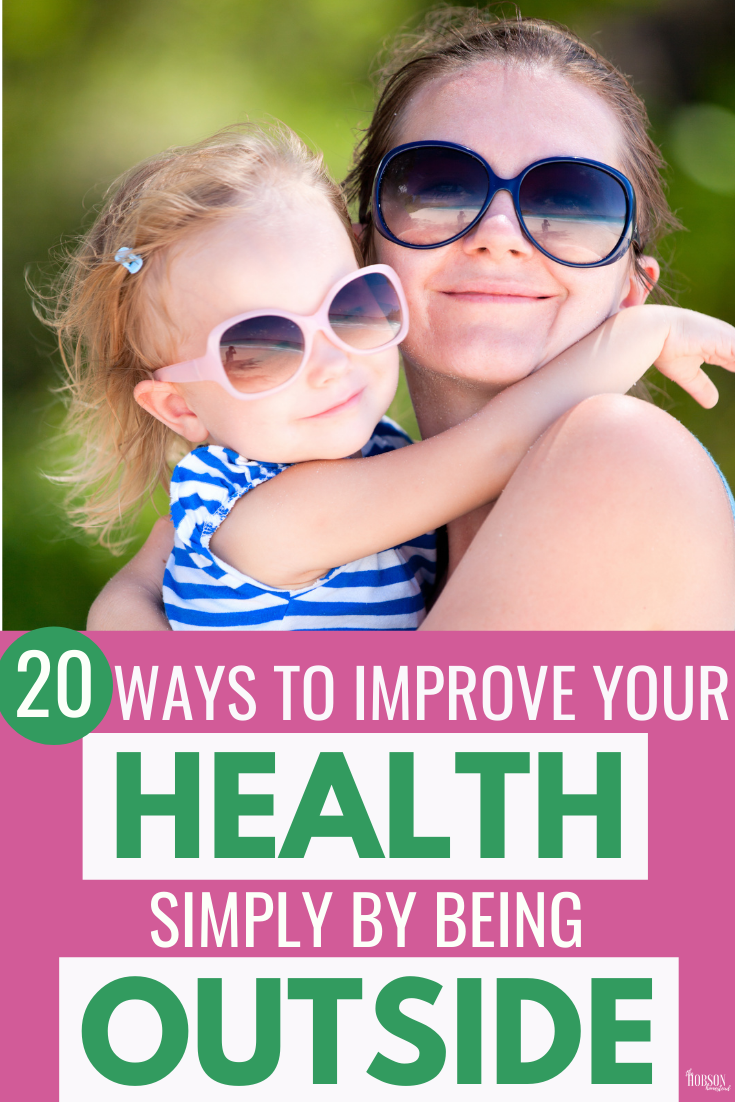 20 Health Benefits of Simply Being Outside
Reinvigorates the body by breathing in fresh air
Improves your mood
Inspires activity and exercise
Offers a break from technology
Reduces stress
Reactivates the body by basking in sunlight/natural light
Reignites creative juices
Boosts Vitamin D levels
Sharpens kids' imaginations and functional problem-solving skills
Lowers blood pressure
Helps to regulate sleep cycles
Spurs positivity
Encourages a slower pace of life
Reduces mental fog, anxiety and depression
Improves immune system functions
Increases focus and concentration
Encourages contentedness and minimalism
Increases energy
Uncovers natural beauty and awe elements
Encourages gratefulness
How have you found that being outside can improve your health?