Though I don't buy my kids gifts in celebration of every single holiday, I do love getting them a little something for Easter. Easter not only ushers in spring and flowers and new growth each year, but more importantly, it's a celebration of the One who gave life.
So many American celebrations (Valentine's Day, Halloween, Christmas) are focused around candy for kids. And while it's fun and tasty for a split second, sugar overload for my kids never turns out well. And even when we ration out treats, they never forget about the candy up in the cabinet and ask for it repeatedly until it is gone.
For Easter, we're skipping the chocolate bunnies and the jelly bean carrots in favor of a small gift. Last year, I got my kids swim goggles and flip flops. In years past, they received bathing suits. Something about spring always makes me jump ahead to summer!
At any rate, here are some ideas for non-candy Easter gifts that you can order straight from Amazon. Some ideas are holiday themed, some are Christian themed and others are just plain fun. All gifts are under $20 (except for that cool set of Legos . . . because it's Legos!).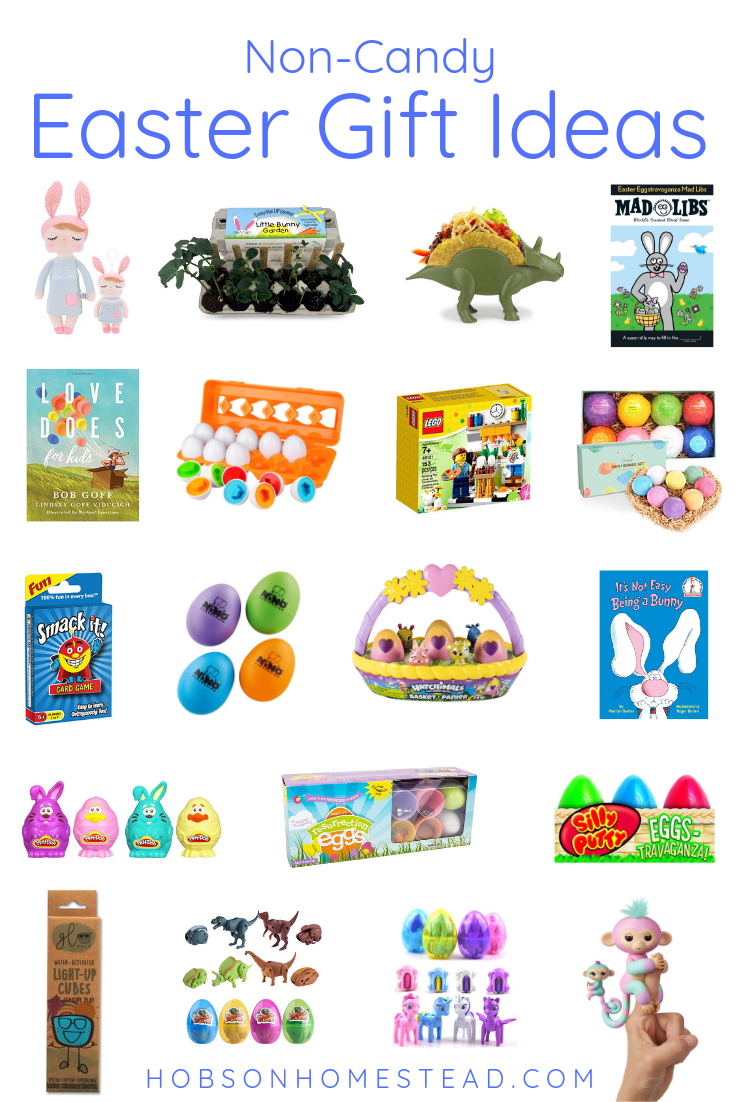 19 Non-Candy Ideas for Easter Gifts
Educational Egg Set: Numbers or Shapes
It's Not Easy Being a Bunny Book
What are your favorite Easter gifts to give your kids?