Unique gift giving doesn't come easy for many of us. Despite the routineness of the gift-giving occasion or the familiarity of the recipient, finding that perfect gift is hard work. The best gifts are meaningful, thoughtful, useful and personalized—quite the check-off list for a single gift. And oftentimes, waiting on gift inspiration to strike leaves us frustrated and stumped.
Even on those occasions when I've come up with some great gift ideas that recipients have loved, I often fall short with the packaging that aids in building anticipation and giving that extra punch. Sometimes, birthday gifts get wrapped in Christmas paper and sometimes gifts never even get wrapped. Oops.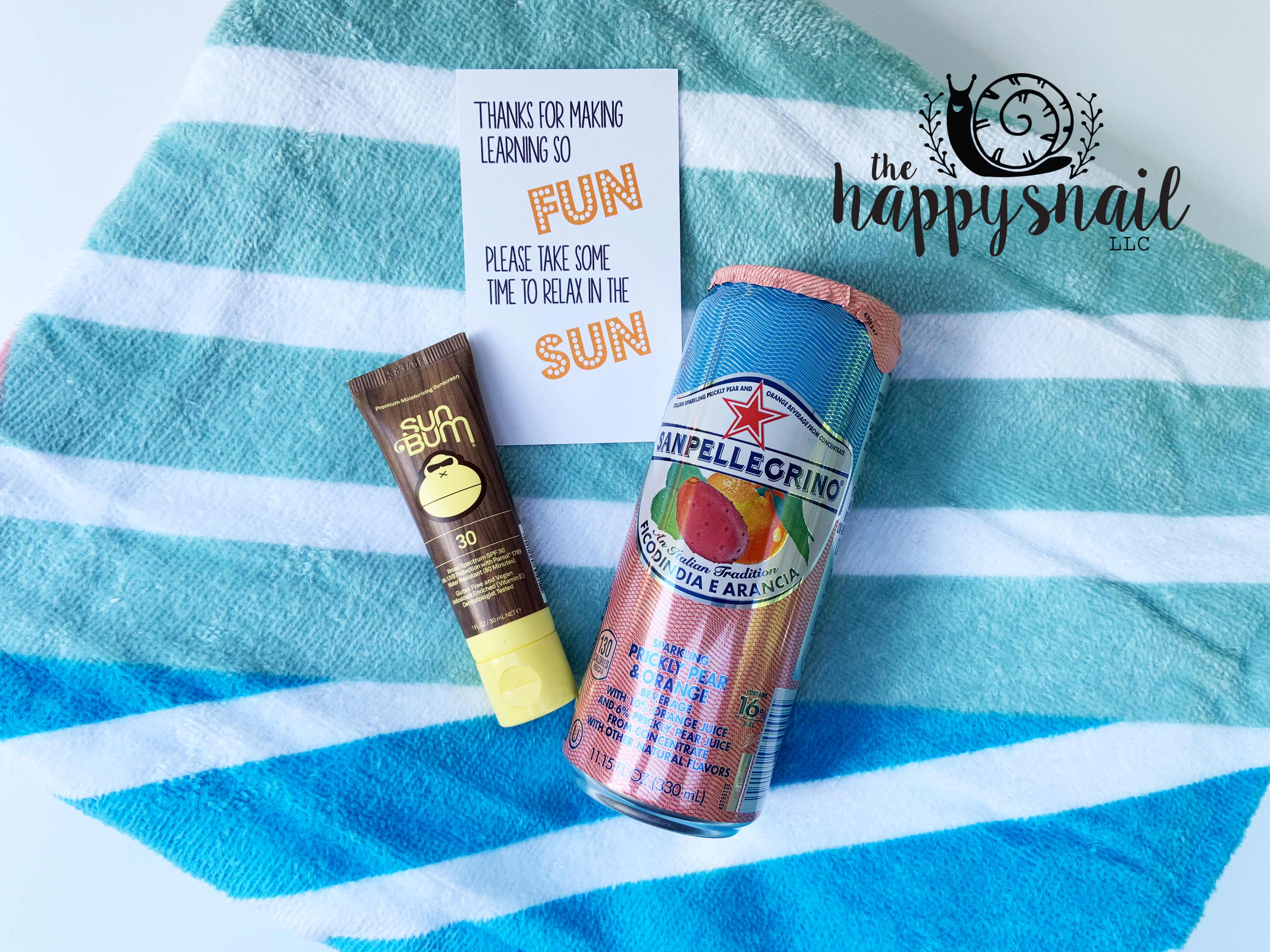 So this year, I reached out to my friend Callie who owns The Happy Snail. I knew that the end of the school year would be crazy busy and I would need some help getting end-of-year gifts together. I asked her to help me with a slew of teacher gifts as well as a bus driver gift and ballet teacher gifts. I gave Callie my budget and told her when I needed the gifts, and voila, she came up with five unique gift bundles for my 10 recipients.
I was so pleased with how all the gifts turned out that I wanted to share in case anyone else struggles with pulling the whole gift-giving thing together from start to finish—idea to packaged product.
In 2016, Callie opened The Happy Snail after recognizing a niche in the gift market. She knew that many people want to give gifts, but had no idea what to give so they rely on gift cards or monetary gifts. "There is something about getting a tangible gift that brings a different amount of emotion than a gift card," Callie says. "I get excited about giving and receiving a gift that is tailored to me and my personality and I find that others feel the same way. I decided to take the plunge into owning my own small business when I knew that I had a market for my product."

Every gift bundle from The Happy Snail is created with a great amount of detail and personalization. "We allow customers to be a part of the giving process by allowing them to provide as much input as they desire, often just selecting items or colors to fit the recipient's likes, and we do the rest for them," says Callie.
For instance, I told Callie how my daughter's ballet teachers are young, feminine and energetic. Then she came up with the perfect gift that I just know they will love and (bonus) actually use!
I also wanted to do something special for my Rowdy boys' school bus driver Ms. Tonya. Not only has she put up with lots of little rambunctious kids after school lets out every afternoon, but she's also been patient with my boys when they have used lesser judgement and decided to check the mailbox immediately after getting off the bus (danger danger)! From what I can tell from my boys' feedback, Ms. Tonya is laid back and a bit spunky. When Callie told me about her idea for a themed to-go cup with a punchline, I knew it was perfect and will totally make Ms. Tonya smile when my boys give it to her the last day of school.
With every gift bundle that The Happy Snail puts together (whether the gift is shipped or hand delivered) the recipient has been thought about. Callie loves that her business is small enough that she has ongoing personal relationships with her customers, getting to know their gift-giving styles and preferences. "They know they can trust us to put together something perfect for the occasion they are recognizing," she says.
One of The Happy Snail's most popular items is its monthly small bundles. These bundles are created each month for its customers to send to people that need some happy mail and are often centered around the themes of congrats or job well done. Other popular items are the birthday celebration boxes, customized for every child.
If there's a celebration to be had, The Happy Snail is there to make a custom gift: Mother's Day, Father's Day, every kind of professional appreciation days, moms-to-be, new parents, housewarmings, bridesmaids, engagements, get wells, congratulations, thank yous and just because gifts.
Though The Happy Snail is based out of Gainesville, Georgia, it works with clients nationwide and frequently ships gifts directly to gift recipients. So even if you're not local, you can still use The Happy Snail to make your gift-giving life easier.
Connect with The Happy Snail:
Website: www.happysnailgifts.com
Email: happysnailgifts@gmail.com
Facebook: www.facebook.com/happysnailgifts
Instagram: www.instagram.com/happysnailgifts