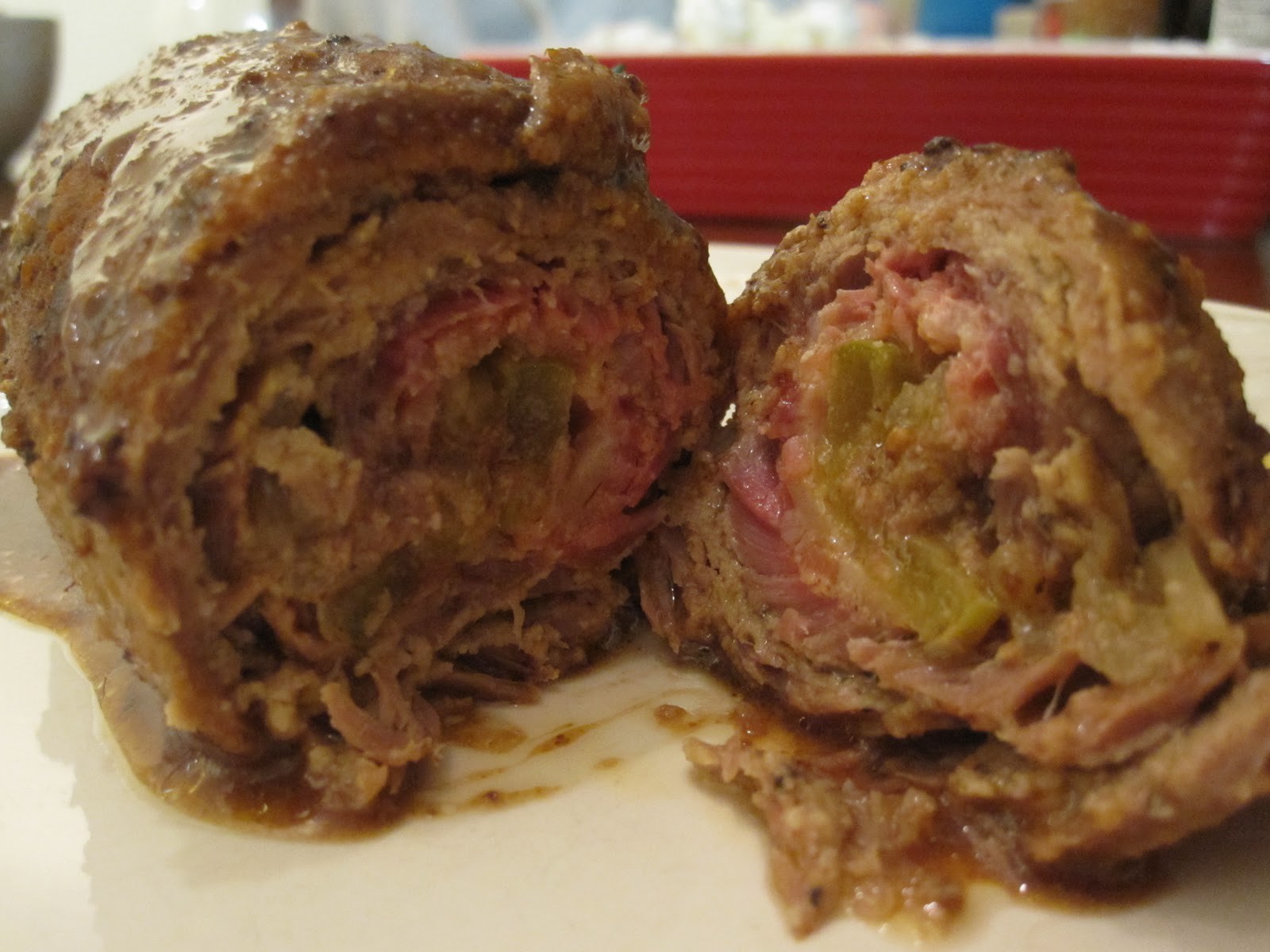 This past weekend, James' mom came into town and taught me how to make German Rouladen, arguably one of James' favorite meals. I vaguely remember the first time I had rouladen with James' family. I was scared to death because the dish just looked weird and brown with lots of gravy. But one bite surprised my tastebuds and I realized this dish was quite delicious.
So Mrs. Hobson taught me how to make it on Saturday, and I thought I'd share her version of rouladen (except we subbed coconut flour for wheat flour). Just keep in mind that there's no real measurement for ingredients, but many of the ingredients are household staples, which makes it pretty easy.
When I lived closer to a Whole Foods, I purchased top round beef and asked the butcher slice it thin for me. Other times, I buy thin flank steak at my local grocery store, butterfly it and pound it out to about a 1/4-inch thickness.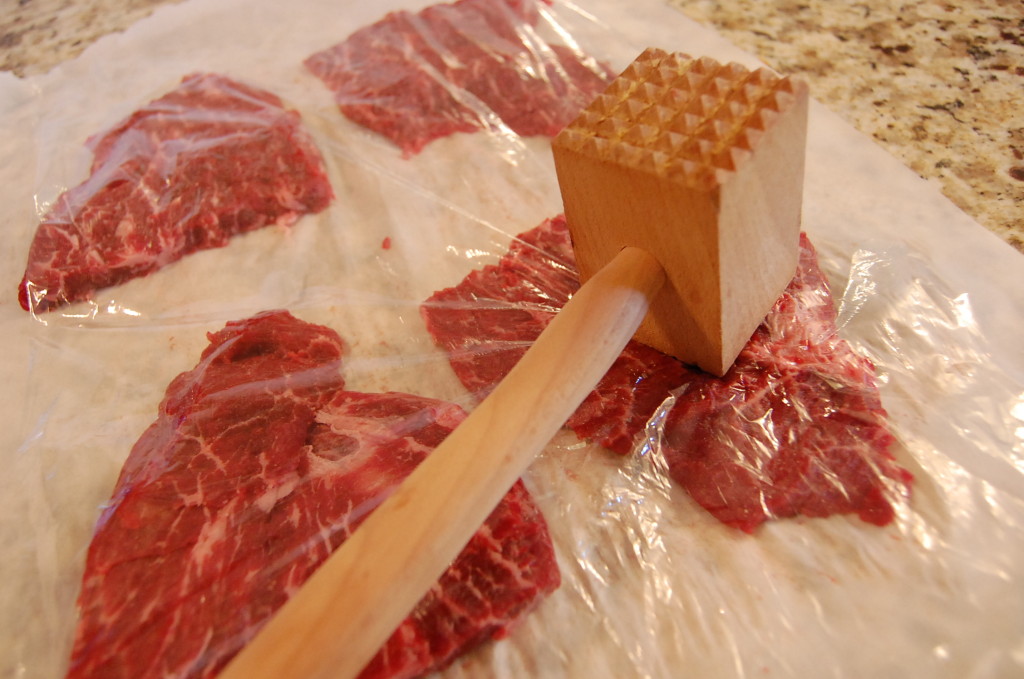 Ideally, german rouladen is served with mashed potatoes–because who doesn't love beef and potatoes?!?
German Rouladen
By Haley Published: March 1, 2011
My mother-in-law taught me how to make this tasty rouladen dish, which I make paleo by using coconut flour.
Ingredients
Instructions
Lay down a large sheet of parchment paper and sprinkle generously with flour, salt and pepper.

Lay beef down on flour and spread with layer of mustard.

Place folded uncooked bacon across widest end, then top with sliced pickle and thinly sliced onion.

Carefully roll up meat, keeping toppings in place and making sure back of meat is fully coated in flour.

Thread ends with toothpick and place one toothpick through the center to secure.

Preheat oven to 325 degrees.

Cover the bottom of a skillet with oil, set to medium high heat and add rouladen rolls once oil is popping. Turn rolls every 2-3 minutes so that all sides lightly brown.

Place in oven-safe dish with lid (or cover tightly with aluminum foil) and save grease drippings for gravy.

Prepare two packets of gravy according to the directions and using the drippings. Or whip up a homemade paleo or Whole 30 gravy.

Pour gravy over rouladen rolls, put on lid and bake at 325 degrees for 1.5 hours.

After 1.5 hours, turn over rolls so that the tops don't dry out, turn oven down to 300 degrees and bake for another 1.5 hours.

After 3 hours of total baking, turn off oven and let rouladen sit in oven for another 30 minutes.