Showing biblical hospitality outside your home requires a little creativity and forethought, but can leave a lasting mark on those in your community.
When we hear the phrase biblical hospitality, many of us immediately think of entertaining guests in our home, perhaps serving a meal and communing around a table. But there are plenty of ways to be hospitable outside of your family's abode.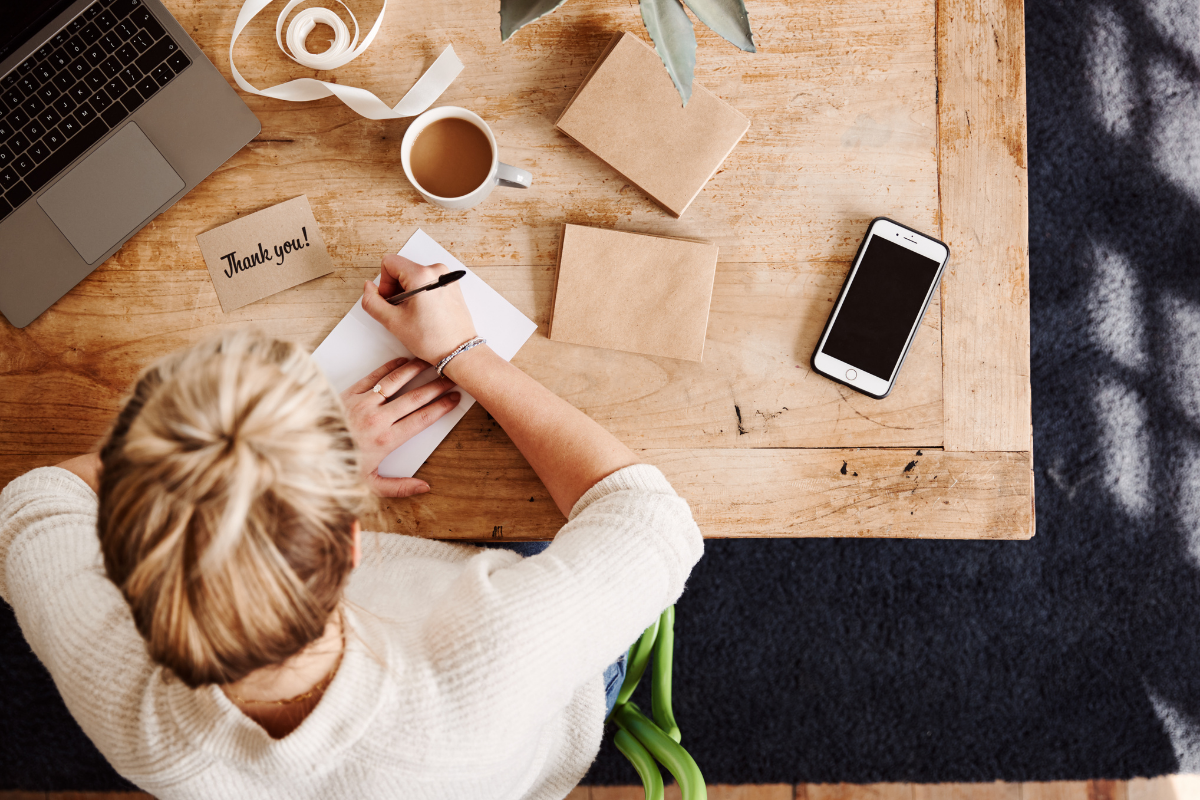 Coronavirus gave us reason to gather outside our homes instead of indoors, but there could be other reasons to welcome others in unique ways. Maybe it's not an issue with your home, but with another's circumstances.
Maybe a neighbor is sick.
Maybe a church member had a new baby.
Maybe a family has half a dozen kids and simply won't fit in your home with your family.
Maybe a single mom is busy chauffeuring her kids to and fro.
Whatever the reason, I've got 10 ideas for ways to show hospitality outside your home.
Don't let your circumstances or someone else's stop you from the biblical mandate of welcoming, serving and loving others.
Related: True Biblical Hospitality is a Posture of the Heart
Community Matters
As Christians, it's important for us to fellowship with friends, family and newcomers. People need a community where they can share their personal victory and losses with other. Everyone wants to feel a sense of place and belonging.
So think outside the box with me to come up with your own unique ways to practice biblical hospitality outside your four walls if life's circumstances require it.
10 Ways to Show Hospitality Outside Your Home
Send a handwritten note
Snail mail may not be as popular as text messages, but it sure does make a big impact on others when they know you took the time to pen a message of encouragement, hope, condolence or thanks. This is one of the simplest ways to reach out and show hospitality and kindness to those in your community.
Host outdoor dinners
Depending on where you live, most of us can host people for outdoor dinners between 6 and 9 months out of the year. Even if I have no barriers to hosting inside my home, hosting outdoors is one of my favorite ways to be hospitable.
Lovingly called "driveway dinners," we bring out camping chairs for seats and a plastic fold-up table to spread out the food. Typically, we make it easy by grilling out or I plug in the crockpot for chili or soup with fixings. Our kids run wild and free–and being outside gives me the chance to enjoy connection with guests in a more casual atmosphere (aka with less to-dos as a hostess indoors).
Invite to a church event
When you are getting to know new people, sometimes, it's easier to meet at a more public location for the first time. It's not about making it easier for you, but about putting less pressure on them.
I recently invited a new neighbor to a special women's night at our church. (She said yes!) Meeting at church gives me an opportunity to get to know her better without putting too much pressure on her. Let your church be the host so that you can be the welcome woman.
Gift fresh flowers
Dropping off a simple bouquet of flowers at the home of someone in your community can say so much without any words. It's hard for a woman not to perk up from colorful greenery.
Grab a simple bouquet at your nearest grocery store, cut seasonal flowers from your yard or arrange a small planter of flowers from your local hardware store. For most women, the surprise of flowers will boost their mood in a split second.
Drop a book on a doorstep
I was recently blessed with the gift of two paperbacks on raising boys from a friend who knew I was struggling to discipline one of my sons. I was surprised and so grateful for her thoughtfulness. And the great thing is: I can pass on these parenting books to other moms once I'm finished reading them. Gifting a book to a friend lets her know you are thinking of her specifically and are invested in her life.
Drop off home-cooked food
One of my favorite ways to serve others is to drop off food, whether it's warm muffins for the neighbor down the street or a simple meal for a fellow mom who's had a hard week. Oftentimes, I simply double the dinner I'm making one night so I can share some with a friend. Home-cooked food offers the gift of comfort and thoughtfulness. Opt for simple meals such as soups and stews that are hearty, but easy to whip up.
Order home delivery
If you're in a busy season and home-cooked anything just isn't happening, that's ok, too! If you have the budget, consider ordering home delivery or dropping off takeout for a family in your community. All moms appreciate one less thing on their to-do list, especially during busy weeknights.
Host a casual seasonal gathering
Not every invitation you make to people requires a full meal. Some of the most memorable gatherings offer simple servings.
Host a popsicle afternoon in your driveway for the neighborhood kids. Invite your child's sports team over for s'mores and hot chocolate around your firepit. Even invite a mom's group over for coffee and cookies on your porch. People crave community and will jump at the chance to attend a special gathering if their schedules allow.
Deliver a care package
If you know of someone in your community who is struggling with sickness, mental health, bereavement, personal loss and more, think about dropping off a personalized care package. If they are ill, include a basket of tissues, Clorox wipes, hand sanitizer, cough drops, soups, teas, etc. Or better yet, if they have kids, send a busy basket of activities to keep the kids entertained while mom and dad recover. Personalize the package for whatever hard season of life they are going through at the time.
Gather outside
The outdoors offers the perfect backdrop for social gatherings and meeting in a public place also allows others to see the building of community in action.
Rent a pavilion at a local playground, organize a mom's meet-up at a nearby park, host a neighborhood block party in your cul-de-sac and more. There are plenty of places near your home to host fun gatherings that will beckon community.
---
Practicing biblical hospitality outside your home requires a little creativity and forethought, but can jumpstart connection and help to build community.
One of my favorite phrases from Barbara K. Mouser (author of the most influential Bible study I've ever done) urges women to be "a patron of the things that count." No matter what is happening in the world around us, there is always a small deed we as women can do for others to show biblical hospitality and kindness—because, without a doubt, community and connection count.
What is your favorite way to show kindness or hospitality outside your home?
Like this post? Pin this image!