If swimsuit shopping is the last thing on your mind, here's a super helpful list of swimsuit tips for moms from an Atlanta-area stylist, who happens to be a mom herself. Check out her advice as well as a round-up of her favorite swimsuits for moms this year.
The countdown to summer is on. You may have already picked out some cute swimsuits and swim shirts for your kids to last throughout the swim season, but have you thought about your own swimsuit?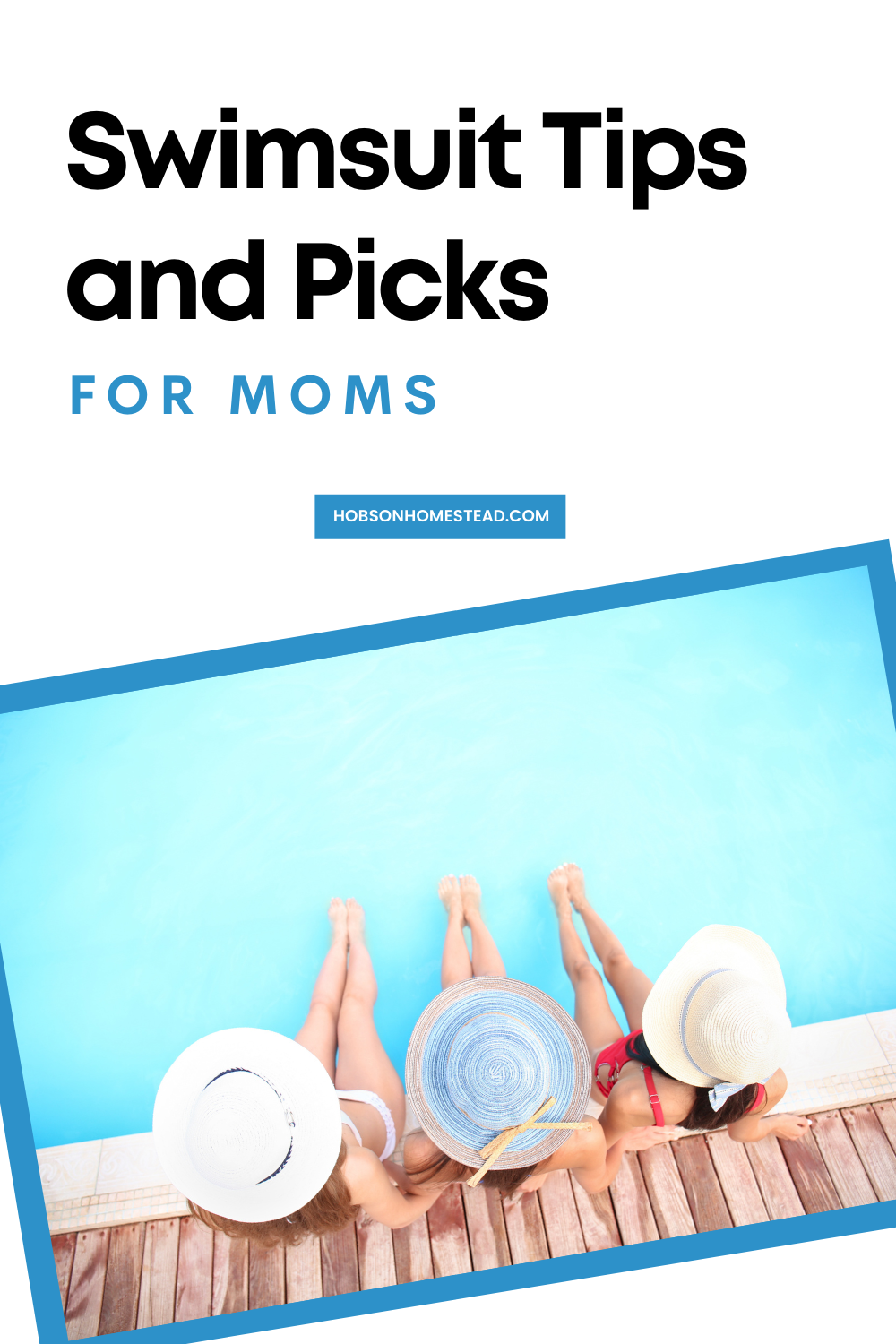 If you've neglected swimsuit shopping, don't worry. We have a stylist on tap with swimsuit tips for moms of all sizes just in time for hot weather.
Kam Throckmorton is the face and fashion of Glam Kam, a styling company focused on elevating the confidence of women through the transformative power of clothing and style. Not only has she received accolades in Best Self Atlanta Magazine and CBS Atlanta, she's also been featured in Jezebel Magazine.
Kam's own style journey began with an interest in her mom's wardrobe as a child and later took on a new angle when she surpassed 6″ in height in the seventh grade. This sudden adjustment during her early teen years prompted her to learn the best looks for her body shape and to embrace her own style. In the end, this struggle was the catalyst that spurred her to later launch Glam Kam to inspire and encourage others.
For the past 18 years, Kam has styled women (men, too) in the greater Atlanta area. Two years ago, her family moved to Saint Simons Island, where she is working to build her business locally while continuing to grow and maintain her Atlanta clients.
Admittedly, working with women feeds Kam's soul, as she is a source of inspiration and expertise as she helps her clients to eliminate the stress of getting dressed—whether they are faced with a day of business meetings or the school pick-up line. "I've always said it takes just as long to put on a cute outfit as it does to put on a sad one," says Kam. "It's not selfish to invest in yourself."
As a mom herself, Kam also understands first-hand that styling your mom bod after kids can be difficult. "I've been 6'2" and plus size for most of my life and thought I would have no problem dressing my new [postpartum] body, but the reality is, it's hard," admits Kam. "For a while, your body is not your own."
Over the years, Kam has figured out some dos and don'ts when it comes to dressing moms stylishly without forgoing functionality (because moms rarely sit down!). Check out her swimsuit tips for moms who want to feel confident as well as comfortable playing in the water with their kids.
Read my article on AtlantaMom.com with all of Kam's swimsuit tips for moms!